AKG N5005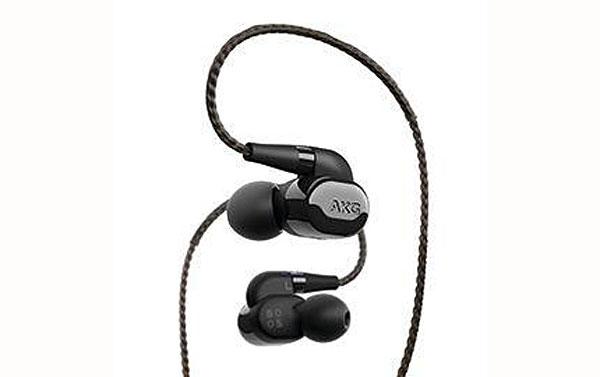 With more drivers than most, AKG has set the bar high for its latest in-ear. HFC plugs in, turns on and tunes out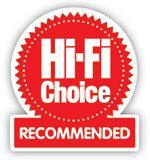 No sooner has Sennheiser's impressive IE 800 S in-ear headphone (HFC 434) appeared than another high-specification model breaks cover. For AKG though, this isn't new ground. The company released its £1,000 K3003i in 2012 and the new flagship reviewed here actually sees it positioned a step further down the pricing ladder at £800.
In all other respects the N5005 is giving you an awful lot more. Indeed it is one of the most ambitious in-ear headphones I have seen in quite a while with a five-driver design and unusual configuration. I have seen plenty of hybrid in-ear headphone designs before – not least in the previously range-topping N40 (HFC 421) and the triple driver K3003i – but the N5005 is much more distinctive. Four balanced armatures handle the midrange and upper registers, but unlike many rivals these are supported by a 9.2mm dynamic driver for the bass frequencies.
The quintet of drivers generates a claimed frequency response that spans 10Hz all the way up to an impressive 40kHz, which is sufficient to see it become Hi-Res Audio certified by the Japan Audio Society. With a quoted sensitivity of 116dB, the design shouldn't be too hard to drive from a portable audio player or a reasonably potent smartphone. One feature that we have seen before on AKG in-ear headphones is the inclusion of adjustable filters that can be attached to the armatures to tune the frequency balance to your preference. Four options are provided, offering Bass Boost, Reference Sound, Mid-high Boost and High Boost. Changing between the filters is fiddly, but for those with nimble fingers it takes just a few minutes.
The external housings are made from ceramic and the detachable cable uses structured ear hooks to take it over the top and around the back of the ear. The quality of build is superb and it comes supplied with a useful selection of rubber domes to ensure the best fit in the ear canal. Four sizes of soft rubber units are supplied with a further three in a material described as 'Spinfit', which I find to be the most comfortable. The N5005 is not a design that achieves a perfect fit instantly, as the body is a fairly deep oval shape and isn't an ideal match for the pinna of my ear, but once I acclimatise it feels comfortable enough to be worn for a few hours at a time.
The cable connection is a fairly conventional twist-to-detach MMCX hookup and three choices of cable are provided. One comes fitted with a 3.5mm jack plug, while another offers a 2.5mm balanced jack for connectivity to most portable music devices, although – unlike the similarly priced Sennheiser – there is no 4.4mm balanced option provided.
The third cable is bit more unusual. The N5005 can be attached to a supplied Bluetooth 4.1 module with built-in amplifier. It's a short neck loop arrangement with two prominent inline housings – one with navigational controls and a USB charging socket, while the other contains the amplifier. This is unique functionality in the category and is a reflection that even with a sensitivity figure that enables this in-ear to be driven by a smartphone, isn't the answer to universal connectivity in 2018. AKG quotes the battery life at eight hours for wireless use and both the Bluetooth option and 3.5mm jack-connected cables incorporate microphones to enable mobile calls without having to remove the headphones. A leather carry case is supplied, which can hold the earpieces plus two cables while the main packaging allows for storage of all the other accessories.
Sound quality
Setting up the N5005 connected via the cable fitted with a 3.5mm jack and the reference sound filter in place, I start testing with a Chord Electronics Hugo 2 headphone amp/DAC (HFC 428). After a few days of running in, the most significant aspect of the AKG's performance is that it never sounds like there are five different drivers of two different varieties in each enclosure. The special 24/88.2 headphone surround 3-D mixes of Kraftwerk's 3-D boxset available as a Tidal Master quality stream are handled with absolutely superb integration. The newly updated version of Computer Love is particularly effective and everything from the highest electronic beeps to the impressively deep rumbling bassline come across with an absolute sense of evenness.
Switch to real instrumentation and the results are also very convincing. The decay of the plucked bass notes at the start of All That You Give by the Cinematic Orchestra is handled with a tremendous sense of realism and tangibility. Vocals are rich, well textured and have plenty of fine detail to them, successfully engaging me as much on an emotional level as a cerebral one. This lovely recording also does a fine job of demonstrating the soundstage that it is capable of generating too. Provided that you have a decent fit in the ear, ensuring satisfactory isolation, the result is a genuine sense of the sound extending well beyond the earpieces themselves.
Taking away the £1,800 Hugo 2 headphone amp/DAC and plugging the N5005 directly into an iPad Air running Tidal, the AKG demonstrates it is sufficiently sensitive to work with portable devices and gives a similar sense of integration and tonal realism. There is a very slight lack of excitement to the presentation that means that when you ask it to replay something with a bit of attack to it like Underworld's Second Toughest In The Infants it lacks the last elements of realism achieved when connected to a dedicated headphone amp/DAC. Conversely, the performance with compressed and edgy material is one of balance, but seemingly without sacrificing any ability to highlight good-quality high-resolution material when it's called upon.
The Bluetooth attachment is far more than a convenience feature and something that AKG has clearly factored in to be a key component of the N5005's design. Connecting up to a Motorola G4 Android smartphone, the most interesting point is that it sounds better via this wireless aptX Bluetooth connection than it does when connected to the phone via the 3.5mm cable. There is more headroom than the (admittedly feeble) output of the Motorola with the same even presentation as when it's connected to better-quality sources. Compared with a good-quality wired connection, the bass response is slightly softer, but the overall result remains consistently enjoyable.
Conclusion
The N5005 feels like something of a shift in direction for high-end in-ear headphones. In one regard, it is a classic example of the genre and equipped with the niceties you would expect of a product at the price. Where it moves the concept on is with the care and attention that AKG has spent on how it might be used in today's market when you don't have access to a traditional headphone jack output. The result is a clever and enjoyable option that deserves to be on anyone's shortlist. ES
DETAILS
Product: AKG N5005
Price: £800
Origin: USA/China
Type: In-ear headphones
Weight: 11.4kg
FEATURES
● Driver type: 4x balanced armatures with 1x 9.2mm dynamic driver
● 2x 1.3m detachable balanced and unbalanced cables
● AptX Bluetooth wireless
● Leather carry case
Distributor: Harman UK
Telephone: 0161 2223325
Website: uk.akg.com
Read the full review in June issue 437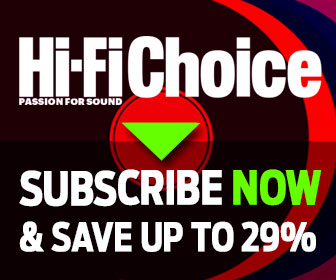 Inside this month's issue:

Hegel's V10 phono stage, iFi Audio Diablo DAC/headphone amplifier, VPI Prime 21+ turntable, System Audio's Legend 5.2 Silverback standmount, high-end headphones Group Test and much, much more...
Standout tracks from our
Music Reviews
section, plus our current favourites to play in the
HFC
office.