AKG N90Q noise-cancelling headphone competition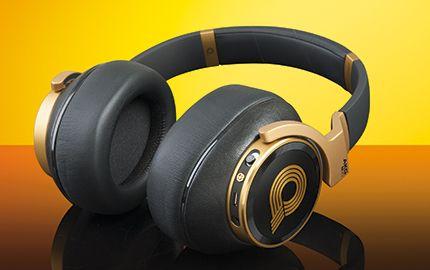 Enter our competition to be in with a chance of winning one of three sets of noise-cancelling headphones
Mention noise-cancelling headphones to anyone on the street and there's a good chance many will think of brands other than AKG. But the big-name headphone brand owned by parent company Harman
is making a big noise (so to speak) in the specialist noise-cancelling headphone sector thanks to its remarkably sophisticated sound optimisation technology built into its flagship N90Q headphones.
The growth in hi-res portable music players and the fact that more of us are choosing to listen to music on the move has meant that the once humble headphone has seen a massive growth in recent years. As many of us struggle to find time to listen to our favourite music through our hi-fi systems at home, more of us are opting for a set of good-quality cans as our first choice for music listening.
All headphones offer a degree of passive noise reduction by simply placing the earpieces on your ears. But with active
noise-cancelling technology added to a headphone, ambient sounds can be significantly reduced thanks to the use
of built-in microphones that analyse any background noise and regenerate it out of phase so that it is effectively cancelled out in the listeners' ears. It's a clever technique, and one that gets more sophisticated with each new generation of noise-cancelling cans.
Legendary performance
Inspired by music legend Quincy Jones, AKG's N90Q is the result of a five-year collaboration with the iconic music producer. It claims to be the world's first headphone to be fitted with a unique auto-calibration technology designed to deliver sound that's specifically tailored to your own ears.
When we tested the N90Q back in the January issue we were impressed by its tremendous ability to balance high-quality sound with effective noise-cancelling technology and its five-star rating for sound quality is no exaggeration. For
more information on the stunning N90Q headphone visit: www.akg.com.
And thanks to the good folk at AKG, you can experience this hi-fi utopia for yourself. The first correct answer pulled out of the HFC hat will win a pair of luxury N90Q cans worth £1,300 in a choice of gold or black finish, but that's not all. Two runners up will nab themselves AKG's N60NC entry-level noise-cancelling headphone worth £260, which was awarded a Recommended badge in our September 2015 issue. To be in with a chance of winning answer the question opposite and register online to enter. Good luck!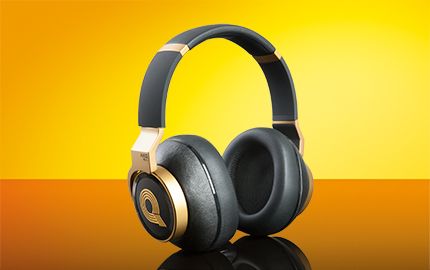 1st prize – AKG N90Q
Awarded five stars in issue 405 for sound quality, the N90Q's active noise cancellation circuitry claims to achieve 20dB wideband noise reduction. AKG's TruNote auto-calibration technology delivers sound that's specifically tailored to your ears using two microphones in each cup to measure the characteristics of your ear canal. The 52mm drivers are offset to allow improved alignment with the canal and claim a frequency response of 10Hz to 30kHz. The sound it delivers is big with a good level of space and detail. It doesn't feel shut in like some, and background noise from the active noise-cancelling circuitry is reassuringly low. Read the full review here.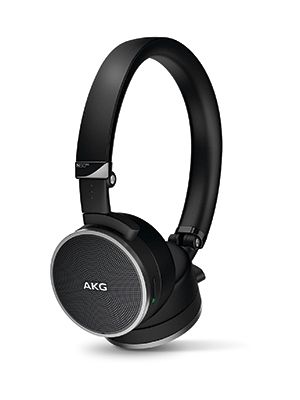 2nd prize – AKG N60NC
The N60NC feels well made with a fine blend of aluminium, memory foam and leather that give a premium quality feel. Weighing in at just 150g it's nice and light, and the hinged and twistable earpieces allow it to be neatly folded into the provided carrying pouch and stowed away. Noise cancelling is less sophisticated than on the flagship N90Q, but the headphone operates in passive mode, which means you can continue to listen to your music even if the built-in rechargeable battery runs out. When we reviewed it in issue 401, we loved its lightweight design and effective noise cancelling that doesn't sacrifice sound quality. Read the full review here.
To be in with a chance of winning, answer this simple question:
What's the name of the auto-calibration tech found in the N90Q?
A) TrueSound
B) SuperTune
C) TruNote
Click here to submit your answer and enter the competition
Inside this month's issue:

Occasioned by the closure of Q magazine, I've put together an Opinion piece on the sad demise of the once great British music press, and much more...
Standout tracks from our
Music Reviews
section, plus our current favourites to play in the
HFC
office.