Audiosmile Kensai - £1,503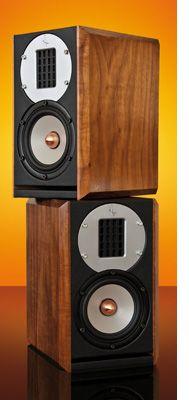 Little wonder
Channa Vithana enjoys the musical delights of AudioSmile's diminutive Kensai standmount loudspeaker...
Most loudspeakers remain a disappointment to me, as so many manage to strangle the life out of music – there are only a precious few I've heard that truly satisfy in the music-making stakes. Fascinatingly, this isn't necessarily down to cost, as it's perfectly possible to spend £10,000 on a pair of speakers that have about as much emotion in them as a supermarket shopping list.
However, think of it from the manufacturer's point of view. What a quandary to be in – how do you satisfy the many and varied needs of the customer, the demands of the marketplace, the whims of style and the complex dynamics arising from differing internal environments, room sizes, building materials and music tastes? All things considered, who'd be a speaker maker?
With this in mind, you can immediately see what a brave move it was to launch a product such as the Kensai by AudioSmile. For the not inconsiderable sum of £1,999 (although at the time of writing the Kensai is available for a limited period at £1,503), you get a tiny box that caters very much for a niche audience, and is apparently rather poor value for money. However, it's the discipline of detail that tests whether a product like this passes muster, and the more you look, the more I found that this little loudspeaker impresses.
Overall build quality is very good – the fine cabinetry, made in Kent, is very well damped and non-resonant, whereas the detail work is excellent. For example, the driver fixings are thoughtfully selected to match the tweeter and mid/bass unit surrounds. Then we have a very attractive solid copper phase plug (remember the Jamo Concert 8?) fitted to the mid/bass driver which AudioSmile says, 'quickly removes heat from the voice coil for crisp, uncompressed dynamics'.
Just beneath the drivers is a small horizontal slot, which is where the Kensai is ported. AudioSmile have utilised aperiodic loading, which the company claims offers superior bass control in this application. Designer Simon Ashton says that, whereas a normal reflex port will act like an open box below its resonance – meaning the woofer will jump around excessively with such signals – "the narrow, but wide slot port gives a lower Q resonance, so it doesn't thump at a specific frequency like a lot of small speakers".
Drive unit complement is a 120mm magnesium coned bass/midrange driver and an isoplanar ribbon, offering an 'effective area equivalent to 2.5 times that of a conventional dome', according to AudioSmile. The Kensai is not bi-wireable, the company choosing to fit a single set of high- quality binding posts per speaker.
Currently available finishes are Beech and Walnut, with black or white leather neatly and continuously wrapped over the front baffle and rear panel. AudioSmile claim 83dB efficiency, so the Kensai is insensitive and requires a powerful transistor amplifier to produce serious levels.
Sound quality
Aspirated by a good mid-price solid-state integrated amplifier (in the shape of Moon Audio's i-3) and a clean-sounding Densen B-420 CD player, the AudioSmile speaker works very well, snapping into the 'zone' after a relatively short running in period and quickly establishing itself as an excellent performer. Positioning is extremely straightforward, with 40 degrees toe-in for near-field monitoring and 20 degrees for general lounge or listening room use; thus deployed, this speaker sings.
I was soon struck by the excellent rhythmic timing, tuneful bass and wonderful vocal and instrumental timbre. Indeed, the overall intelligibility across a variety of musical genres came as a great surprise for such a small box. I very quickly learned not to underestimate this design because of its size, and even the price concealed its true abilities – this is a superb mini monitor capable of working with fine and expensive equipment.
For example, Depeche Mode's Speak & Spell album isn't as musically sophisticated as the band's later work, such as the critically acclaimed Violator, but there's an innate beauty to Vince Clarke's use of fluid, elegant synthesiser melodies and rhythms. The Kensai locks straight on to this aspect of the music, and everything flows superbly. Bass is wonderfully tuneful, midband clear and treble sweet. New Life sounds lovely with a clear, pulsing musicality that I found truly immersive, those bubbling synthesiser melodies lifting my spirits and putting a big smile on my face.
During all this, I could not detect any harshness at my normal (highish) listening levels. While you'd never call this speaker 'warm' sounding, the Kensai remains even and integrated in a way that's totally at odds with most small loudspeakers. So often you can hear little speakers wheeze and then choke up as the music pushes hard, yet the Audiosmile remains couth until very high volume levels, when it simply begins to compress things slightly, sitting on dynamics. Superb as it is, it isn't not immune from the laws of physics.
Linn's recording of Handel's Acis and Galatea (2008), with the Dunedin Consort & Players, is expansive and delicate in equal measure. The vivid and open treble makes for a wonderful expression of space; violins, cellos, double bass, oboes, harpsichord and bassoon are well located, and this openness invited me further into the music, allowing a truly immersive listening experience. Timing is again spot on, everything gaining an effortless rhythmic flow – much like listening to real unamplified music played with instruments where transients are instantaneous. Again, timbre is excellent, giving a believable, tangible sense of instruments playing at a live event. This makes for a coherent sound canvas, which is extremely enjoyable to listen to over protracted periods.
Appetite for Destruction by Guns N' Roses proves no less enjoyable. Of course, the Kensai will never provide stadium levels of output, but still goes loud cleanly and without protest. The rhythms, melodies and pounding beats are a joy with excellent timing and intricately reproduced rhythm guitars by Slash and Izzy Stradlin. Despite the high levels, these remain clearly intelligible within the bombast of bass, drums and vocals. Again, they don't deliver earth-shaking levels of bass, but what's there, is clean.
Conclusion
An unusual and interesting loudspeaker, the Audiosmile Kensai is not for everyone; users of larger rooms and/or lower powered amplifiers need not apply. Yet in the confined listening rooms of Britain 2012, this loudspeaker works surprisingly well with a light, bright and tight balance. Give it a quality source and a smooth, punchy amplifier and feel yourself grin.
LIKE: Wonderful speed, musicality and timbre; spacious treble
DISLIKE: Bass limited; compresses at high volumes; needs smooth, powerful amp
WE SAY: This small wonder is an essential audition if space is tight

DETAILS
PRODUCT: AudioSmile Kensai
ORIGIN: UK
TYPE: Standmount loudspeaker
WEIGHT: 5kg
DIMENSIONS: (WxHxD) 150x250x200mm
FEATURES:
• Aperiodic loading
• Isoplanar ribbon tweeter
• Magnesium alloy coned mid/bass driver with solid copper phase plug
• 83dB sensitivity
DISTRIBUTOR: Audiosmile
TELEPHONE: 07952 478 193
WEBSITE: audiosmile.co.uk


SPONSORED VIDEO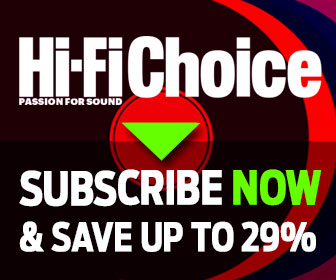 Inside this month's issue:

Cambridge Audio Alva TT V2 turntable, Meclo N50-S38 EX music library, Neat Petite Classic standmount, Sennheiser Momentum 4 Wireless headphone, six moving-coil phono preamps in our Group Test and much, much more...
Standout tracks from our
Music Reviews
section, plus our current favourites to play in the
HFC
office.