Castle Richmond Anniversary - £580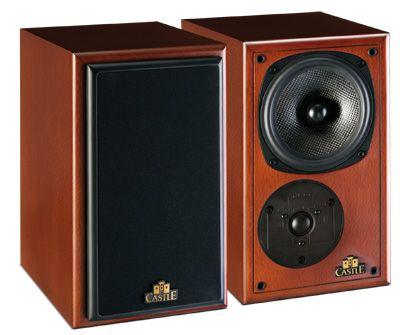 Stand and deliver
Castle's special Anniversary version of the Richmond promises more than previous incarnations, says Ed Selley
Castle has been making the Richmond speaker for almost as long as it has existed as a brand. Indeed, the design has survived the takeover of the company by International Audio Group, and weathered the arrival of the newer and highly regarded Knight 2 (HFC 338). Now Castle has launched an Anniversary version of the Richmond seen here.
It's still recognisably a Richmond – the layout is a rear-ported two-way, with the main driver inverted over the tweeter. The cabinet is the same overall height at 280mm, but depth has increased to 235mm and the leading edge is now a gentle curve rather than the 90 degree edge of the older models.
The key differences are internal. 'Considerable effort has been spent on reducing internal vibration and interference', says Castle. Additional internal bracing has been added and Bitumen damping pads have been fitted for further deadening. The drivers are updated versions of the units seen in the preceding Richmond 3. The mid/bass unit is now a 130mm carbon-weave unit, paired with a 19mm polyamide micro-fibre tweeter. According to Castle, these are paired via a crossover that has been tweaked to obtain better performance from the two drivers. Sensitivity is claimed to have been improved to 88dB/W, from the mediocre 86dB/W of the older models. This is a decent figure, but don't think your little single-ended tube amp will drive it – small Castles always need tickling with a reasonably powerful solid-state amplifier for best results.
As is the Castle tradition, fit and finish are very good at the price. At five kilos each, the speaker feels solid and well assembled, and the design still looks timeless. The lacewood veneer has a pleasing colour and a distinctive pattern, which leaves the Richmond Anniversary looking different from more conventional Castle speakers, but attractive nonetheless.
Given the traditional appearance, the decision to use conventional grille lugs rather than magnetic trim tabs seems logical enough, and the grilles themselves are attractive. Unlike previous Richmonds, the grille covers the entire front panel rather than 'missing' a corner to keep the badge visible, as per the older models. The Castle branding on the tweeter surround is a neat touch and arguably nicer than the large gold Castle badge on the speaker's front baffle.
Sound quality
Previous versions of the Richmond won many friends, thanks to an even and unfatiguing sound, and the Anniversary doesn't seek to change this formula, but rather focuses on improving other aspects of the performance. So the smoothness remains, but the influence of the enclosure has been reduced further for a more open performance.
Tonality remains extremely good, and the speaker conveys voices and instruments with realism and precision. Placed roughly two metres apart and with a very slight toe in, the Richmond Anniversary also produces a very cohesive soundstage, with excellent placement of musicians and an impressive sense of the recording environment.
Less impressive is the bass – the Richmond is rear ported and placement too close to a back wall does make it more audible. Moving the speaker further out reduces this, but effectively diminishes bass extension. Bass is fast and relatively detailed, but there is little real impact to low notes. Of course, no speaker of such small dimensions is going to rattle your doors or windows, but there are other designs, including Castle's own Knight 2, that have a greater low-end wallop. I found this lack of bass heft did mean that the best results with the Castle were relatively near-field in smaller rooms. In this context, its very open and even-handed performance and forgiving nature with poorer recordings make the Richmond a pleasure.
The latest revisions are a useful upgrade to an already very talented speaker and the excellent build and handsome appearance should also win it new friends. Its lack of low-end extension limits its use in larger rooms, and for those that need bass to be felt as well as heard, it won't suit. For everybody else, this is a talented and well thought-out speaker that warrants audition.
LIKE: Smooth, detailed and refined sound. Excellent build
DISLIKE: Limited bass extension and no port bungs
WE SAY: A welcome update to a classic design that retains the key traits, while improving performance

DETAILS
Product: Castle Richmond Anniversary
Origin: UK/China
Type: Two-way standmount loudspeaker
Weight: 5kg each
Dimensions: (WxHxD) 165mm x280mm x 235mm
Features:
• 130mm carbon weave mid-bass driver
• 19mm Polyamide micro-fibre tweeter
• Bi-wirable
• Lacewood veneer cabinet
DISTRIBUTOR: Castle UK
TELEPHONE: 01480 447700
WEBSITE: castle.uk.com

SPONSORED VIDEO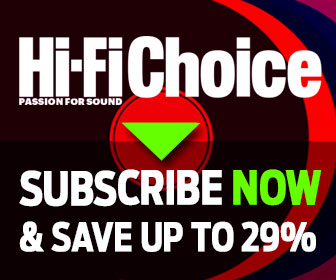 Inside this month's issue:

Cambridge Audio Alva TT V2 turntable, Meclo N50-S38 EX music library, Neat Petite Classic standmount, Sennheiser Momentum 4 Wireless headphone, six moving-coil phono preamps in our Group Test and much, much more...
Standout tracks from our
Music Reviews
section, plus our current favourites to play in the
HFC
office.