DALI introduces Epikore 11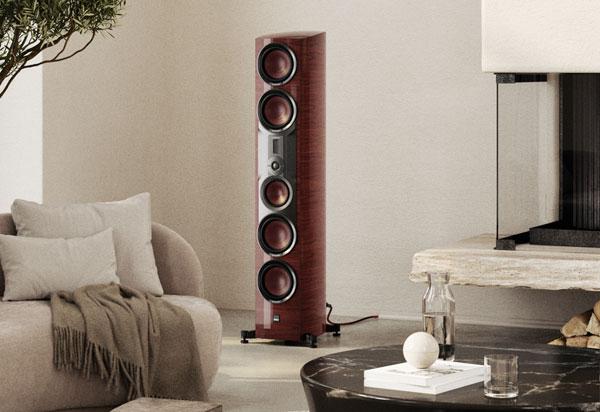 Okay, so the price is well out of range for most of us but we thought you might like to fantasise about owning the DALI Epikore 11 4.5-way floorstander that was recently on show at the UK Hi-Fi Show Live and which, according to the company: "sets new standards for low-distortion loudspeaker design".
The curved, real-wood veneer cabinet houses four 203mm bass drivers, a 165mm midrange – each utilising DALI's second-generation Soft Magnetic Compound (SMC Gen-2) magnet material – as well as the EVO-K variant of its Hybrid Tweeter Module.
SMC Gen-2 is the next generation of the company's patented SMC magnet material technology. Introduced in the flagship Kore speaker, SMC Gen-2 is incorporated into the bass and midrange drivers, as well as in the crossover inductor cores, which DALI says offers significantly enhanced characteristics over the first-generation SMC introduced in the Epicon series in 2012.
The Epikore 11 also features the Danish company's signature paper and wood Fibre Cone Technology, which is designed to reduce weight and add stiffness; helping to promote non-resonant break-up characteristics. Also developed originally for the DALI Kore, the EVO-K Hybrid Tweeter combines an in-house developed 35mm soft dome tweeter and an improved version of its ultra-thin, high performance Ribbon Tweeter element.
The newly developed 165mm midrange driver features the embossed geometric structure of the paper and wood fibre diaphragm used in the DALI Kore, which, the company claims helps to control the diaphragm modes and lowers distortion without adding additional weight. The titanium voice-coil former and patented SMC Gen-2 magnet system was designed with the intention of lowering mechanical loss and distortion even further.
The Epikore 11 also features Floor Reflection Control (FRC Technology), which comprises of two pairs of bass drivers, spaced apart and on separated crossover taps. The acoustic centre of the upper pair is shifted backwards, right in the frequency area where cancellations from the floor would occur. The effect, explains DALI, is: "significantly reduced floor reflections and an almost complete elimination of the usual cancellation in the critical 250-300Hz band. The result is a more natural reproduction of timbre and tonality in the lower midrange."
Around the back the Epikore 11 features all-new bi-wireable binding posts with oversize thumbscrews, while twin Continuous-Flare Bass Reflex Ports are on hand to help deliver a deep and distortion-free low-frequency response.
With adjustable spike feet outriggers to ensure solid, stable contact with the floor, the Epikore 11 comes in three high-gloss finishes: High Gloss Black, High Gloss Maroon and High Gloss Walnut. It measures 422 x 1,602 x 554mm (WxHxD), weighs 75.6kg and has a claimed sensitivity of 89dB.
Available to buy now for an eye-watering £40,000, you can find out more about the DALI Epikore 11 here .

SPONSORED VIDEO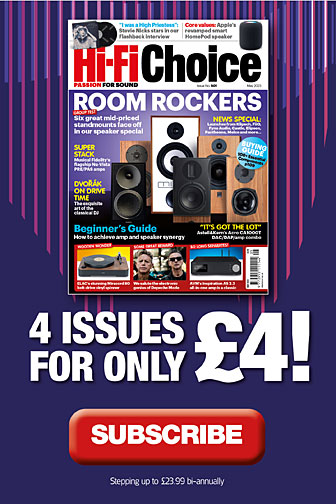 Inside this month's issue:

Klipsch R-50PM powered loudspeaker, DS Audio Grand Master Extreme cart, Astell&Kern A&futura SE300 portable music player, Elipson Legacy 3230 floorstanding speaker and our round up of the best music streaming services