February 2023 issue now on sale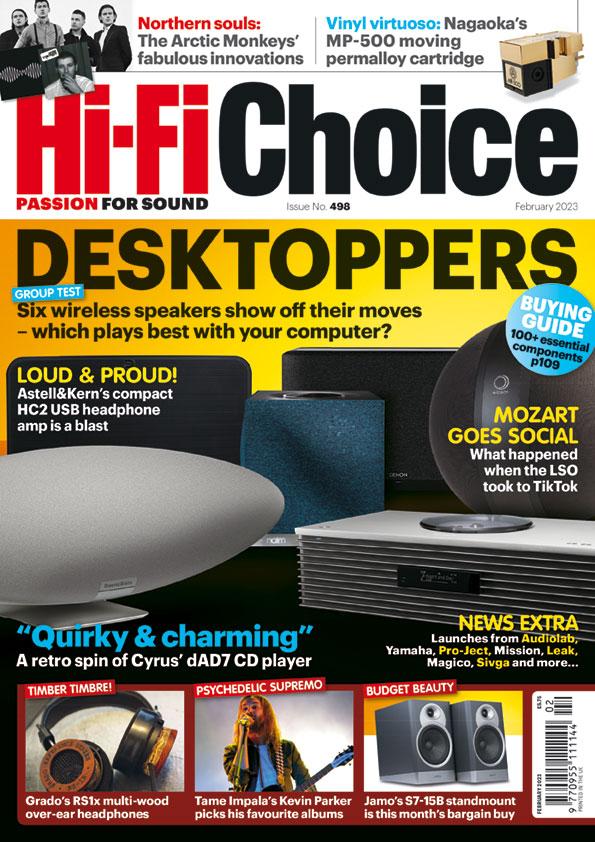 Welcome to the February issue
In an industry that thrives on innovation, some of the most impressive recent hi-fi developments have been concentrated on the design and improved specification of wireless loudspeakers. With the best use of space, economy of price and the minimisation of clutter in mind, desk toppers – as we've decided to call them – now come in all shapes and sizes, some pragmatic and created to almost invisibly fit in with their surroundings and your chosen furnishings, others snazzy and adventurous, determined to become a stand-out feature in the office or living room. Our Group Test this month puts half a dozen hand-picked models through their paces to discover which will most likely offer the best balance of performance, features and good looks according to your requirements.
Also in this issue you'll find 17 Audiofile pages packed with information on all the latest hot hi-fi product releases, an extravagant celebration of the cool genius of the Arctic Monkeys in Music Legends and a thought-provoking piece on how classical music is reaching a brand new audience via social media, courtesy of Neville Roberts.
So, hopefully, a little something for everyone.
Enjoy!


SPONSORED VIDEO
Inside this month's issue:

Our 500th issue reports on the Bristol Hi-Fi Show, April Record Store drop, Rega's Elex MK4 integrated amp, Tangent's PreAmp II and Power Ampster II, a high-end headphone group test and much, much more