Flare Audio Flares Pro 2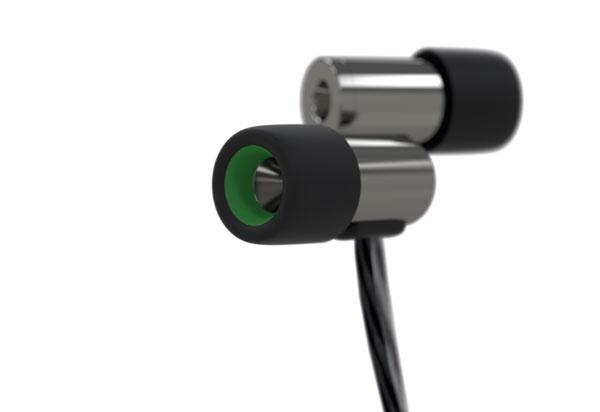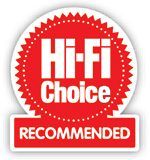 Rather than being a revision of the previous Pro we looked at in
HFC
441, the Flares Pro 2 is actually an all-new model. The differences are evolutionary rather than revolutionary, but Flare says that they amount to significant sound quality improvements over the original, which remains on sale but at a considerably lower price.
The Pro 2 uses a single 5.5mm dynamic driver made from Beryllium mounted inside a titanium cylindrical housing. This is designed to work with the ear tips to provide what Flare calls Acoustic Lens Technology. This creates a shape not unlike the waveguide found on some tweeters and aims to help focus sound when the tip is compressed in the ear canal.
There are three different tips supplied in three different sizes (small, medium and large), with cylindrical domes made from Comply foam being the best-sounding option while silicone cylinder and comply dome also come supplied as standard.
As with the original, the Pro 2 can operate as a conventional wired in-ear or switch over to wireless use. The cable from the housings terminates after roughly 40cm with a pair of MMCX pop connectors that can be attached to a cable block that terminates in a 3.5mm jack plug or a powered adapter.
The lightweight adapter contains a battery and Bluetooth v4.2-capable DAC with aptX support. Simply attach the MMCX connectors to the top and pair it to your Bluetooth playback device (aided by voice prompts) to listen to wire-free music and make and receive calls. The headphone feels very well made, but the adapter is a bit lightweight and the plastic clip designed to hold it in place broke off during reviewing. It is extremely useful, though, and ensures that the Pro 2 works happily with all types of smartphone.
Sound quality
Starting with the wired connection attached to a Chord Mojo portable DAC/headphone amplifier (HFC 405), the Pro 2 shares a number of traits with single-armature designs. The fit in the ear canal is everything in terms of the Flare delivering its full frequency response, as without it bass performance tails off dramatically. This done, performance is extremely dynamic. It powers its way through Emily King's Remind Me with speed and conviction. The bass extension is more limited than the identically priced Sennheiser IE 80 S in-ear (HFC 431), but the sheer speed the Flare possesses is very entertaining.
The tonal balance when wired is a little brighter than true neutral, but paired with the considered neutrality of the Mojo the results are brilliantly exciting. Partnering it with the Shanling M0 portable music player (HFC 439) is rather less successful. Tonality is edgier and more wearing, meaning this is an in-ear that requires quality ancillaries to deliver its very best.
The good news is that the wireless adapter has the power and tonal balance to work well with the earpieces. The Pro 2 is much more forgiving used in this way and paired with an Essential PH-1 smartphone, results are impressive. The wireless adapter does an excellent job of taking the edge off the top end, which means Aha Shake Heartbreak by Kings Of Leon is very enjoyable indeed, with none of the impressive transient speed lost, making the frenzied guitar work easy to follow.
One particularly noteworthy feature is that there is no shortage of headroom, which can affect the performance of a number of rival designs. Like the original Pro, performance isn't as good using Bluetooth connectivity as it is when wired, but the option puts the Flare Audio Flares Pro 2 in an unusual and attractively versatile category. ES
DETAILS
Product: Flare Audio Flares Pro 2
Price: £299
Type: Wireless in-ear headphone
Read the full review in March issue 447

SPONSORED VIDEO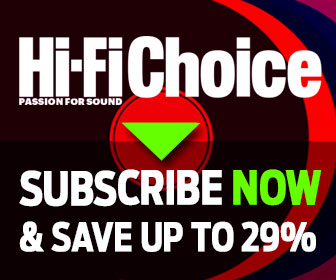 Inside this month's issue:

JBL 4305P active wireless loudspeakers, DALI's Katch G2 portable Bluetooth speaker, Bang & Olufsen Beoplay EX true-wireless earbuds and six affordable turntables battle it out in our Group Test...
Standout tracks from our
Music Reviews
section, plus our current favourites to play in the
HFC
office.