Focal Aria 926 - £1,798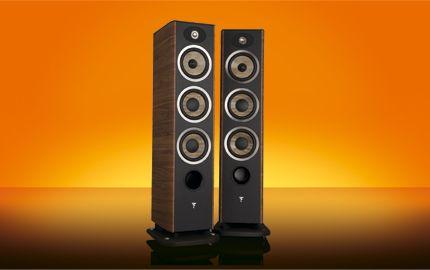 The secret's in the ingredients says David Price, who finds the Aria 926 a most appetising listen
Why is it that some steaks taste like sun-dried cardboard, while others are dripping with flavour and have the texture of warm butter? It's not that difficult a question to answer, is it? The finest food needs ingredients of the best quality, prepared in a skillful way that doesn't hide the natural goodness. And so it goes for loudspeakers too – no one ever made a great one with sub-par drive units and cabinets that weren't fit for purpose. But just like steak, even a good speaker can be ruined if it isn't cooked properly, or is badly served. Of course, if it doesn't use the right raw materials in the first place, it can never be right.
That's why Focal's announcement that it is using a different cone material in its new Aria 926 speaker is more significant than you might first think. This French company has spent much time looking into drive unit cone materials over the years, and has used markedly different formulations to many of its rivals as far back as the eighties. The material that a cone is made from is critical, as it's the contact point between the speaker and the air it is there to move. It affects the transient response of the driver (the ability to accelerate quickly to catch the leading edge of a note), its rigidity (the cone needs to behave like a piston, moving in and out without flex) and the resonance or lack thereof (the cone needs to be well damped so that it doesn't colour the sound).
Focal has traditionally used Polyglass for its lower-end designs and W sandwich cones for its premium Electra and Utopia ranges. First launched back in 1985, the former comprised a cellulose pulp cone for good damping, together with a layer of glass microspheres in order to increase the rigidity. But the 900 Aria showcases a new recipe – the French speaker specialist has cooked up a sandwich of glass fibre, a special type of textile fibre called flax and glass fibre again. Flax is said to have been around since the fourth century BC, and used by the Egyptians as protective cloth for mummies, no less. As luck would have it, France is the main cultivator in Europe of flax fibre – principally in Flanders, Picardy, Normandy and the Pas-de-Calais region – and it is thought to be among the very best in the world. What the use of flax brings to the party is a way to damp the glass fibre; the latter material is very rigid and light (hence its popular use in sports cars), but it isn't the most acoustically inert. Flax is, however, so the two should make a happy combination.
The Aria 926 is more than just some bass/mid drivers, however. It also sports new tweeters with phase-optimised crossovers, plus a more classic and timeless look for the cabinets compared with the Chorus 800 series it replaces. Specifically, the new TNF high-frequency unit uses an aluminium/magnesium alloy inverted dome for low mass and high stiffness supported on Poron suspension, which is said to aid linearity and fitted with a front plate waveguide for decent dispersion. The bass and midrange drivers get special injected Zamak baskets and Klippel optimised motor systems. This three-way speaker runs the tweeter from a claimed 28kHz down to 2.4kHz, where it crosses over to the 165mm midrange driver, then at 290Hz two 165mm woofers start to come into play.
Compared with the old 800 series, the new 926's cabinets seem to have evolved just as much as its drive units. With a leatherette (PVC) finished front, real walnut veneered sides (gloss black is an option) and a glass top, this new loudspeaker presents itself well visually – as well as feeling rather classier than previous mid-price Focals. Although not as conservative as a Spendor A6R, for example, they're a lot more grown up and less obviously 'styled' than before. The finish is very good, if not quite superlative, meaning these boxes will look classy wherever they are.
Inside the shell is a combination of 18mm and 24mm high-density fibreboard, with non-parallel sides and careful bracing. The cabs are loaded by a single bottom-mounted reflex port, and this works correctly when the supplied aluminium plinths are fitted. Inside, the midrange and treble sections have their own sealed enclosures with non-parallel walls to minimise internal standing waves. Round the back, single-wired binding posts are to be found. Overall, the new Focal presents itself as a thoroughly modern and sophisticated speaker, and also proves easy to drive with amplifiers of fairly modest power – including tube designs.
Sound quality
The Focal family sound is generally very fast, sharp and engaging; these speakers go loud without compression and punch hard on transients, making them lively listens. And the new 926 doesn't lose any of these good things, but it seems to do everything with a little more elan than you'd have got from the earlier 800 series. There's a sense that the new cone material gives a smoother and more subtle sound, yet it is no less detailed – indeed it's quite the reverse. I find the 926 to be a fine advertisement for its maker's new driver technology, sounding as it does 'all of a piece' and really rather natural. Certainly it's never screechy – as some rivals can be – or dull. Instead, it strikes a considered balance that preserves all those key characteristics we know and love from Focal, yet seems to do things in a more mature and even-handed way than the company's past offerings at this price point.
The result is a big, expansive and open-sounding box that's smooth and detailed from bottom to top. Being a three-way, it feels like it has a lot in reserve, so when crunching crescendos arrive – such as that powerful electric guitar noodling by Bill Nelson in Be Bop Deluxe's Modern Music – there's no sense of the speaker sounding breathless and lapsing into stridency. At the same time, those flax cones invest the midband with a transparent feel, meaning it is better able to show the differences between recording studios than many other similarly priced boxes. The Be Bop Deluxe disc sounds a little bright and bracing, whereas Isaac Hayes' Stax-recorded Shaft is a whole lot warmer and more sumptuous – it's good to know the speakers aren't adding too large a sonic footprint.
Tonally the 926 is a real gentleman, then. Cafe Regio's, which is a beautifully rich analogue track, is every bit as warm as it should be, yet shuffles along nicely without the sense that the speaker is losing the rhythmic plot. Although a little softer sounding, those flax cones are just as fast at capturing the attack transients of a snare drum rim shot or the dull pounding of the bass drum, and the result is an extremely enjoyable yet most unfatiguing listen. In absolute terms, there's just a little bit of warmth in the upper bass, which is always an issue with larger floorstanders that aren't hewn from granite. It's far from an unpleasant effect and indeed careful room placement minimises it further, but you'll hear tighter bass guitar sounds from chunkier speakers further up the Focal range.
You might think that with a slightly sweeter midband sound, the metal tweeter will stick out a little more than with previous Focal boxes, but it proves enjoyably smooth. Age of Love's eponymous single is an exquisite slice of trancey dance music, from the genre's halcyon days back in the nineties, and the 926s jump in with aplomb. At high volumes, this speaker is quite superb; distortion is so low that you can push it right up to the point that your flares start flapping, the Aria slamming out vast tracks of full, tuneful bass without the merest hint of complaint. Across the mid, the 926 is excellent – fast and poised and wonderfully engaging – and treble glistens away with a lovely crisp yet smooth hi-hat sound.
The fact that all four drive units are matched up to one another so well makes for a very convincing stereo soundstage. Whether it is the epic rock of Genesis' Los Endos or the beautiful acoustic Aerial Boundaries by Michael Hedges, the Focals cope superbly for a sub-£2,000 speaker system in the tricky job of reproducing the spatiality of the original recording. Of course, higher-end designs – and particularly panel speakers like Quad's 2805 – do better, but the 926 is still very convincing. It seems to push forward beyond the plane of the speakers quite easily, but doesn't ram the music down your throat. And it can hang instruments back very convincingly, too – with the overall effect of a very spacious and phase-coherent recorded acoustic.
Conclusion
As a fan of Focal speakers, I have always been aware that they need a certain sort of source to partner them for best results; their upfront and engaging nature makes them lots of fun, but they won't flatter poor front ends gladly. Now though, the new flax cones make the latest mid-price Focal speakers far more amenable to a wide variety of systems. You no longer need to make excuses, and need worry less about partnering equipment. If the Aria 926 is anything to go by, this new cone material marks a step-change for the company. Overall then, these new floorstanders are an unqualified success; I really enjoy my time with them and I would recommend them to anyone in the market for such a thing. With power, passion yet sophistication and breeding, there's a lot to like here.
LIKE: Easy sound, but with great speed and detail; build
DISLIKE: Nothing at the price
WE SAY: Highly capable, fine looking mid-price floorstanders
DETAILS
PRODUCT Focal Aria 926
ORIGIN France
TYPE Floorstanding loudspeaker
WEIGHT 25kg
DIMENSIONS (WxHxD) 294 x 1,035 x 371mm
FEATURES
• 1x 25mm Au/Mg TNF inverted dome tweeter
• 1x 165mm and 2x 165mm flax mid and bass drivers
• Quoted power handling: 40-250W
• Quoted sensitivity: 91.5dB/1W/1m
• Quoted frequency response: 45Hz-28kHz (+/- 3dB)
DISTRIBUTOR Focal UK Ltd
TELEPHONE 0845 6602680
WEBSITE focal.com

SPONSORED VIDEO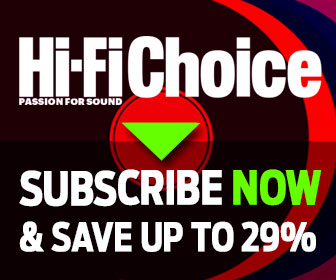 Inside this month's issue:

Auralic Altair G2.1 network-attached streamer, Mission QX-2 MKII standmount speaker, Etymotic Evo multi-driver in-ears, six entry-level DACs scrap it out in our Group Test and much, much more...
Standout tracks from our
Music Reviews
section, plus our current favourites to play in the
HFC
office.