Focal Elegia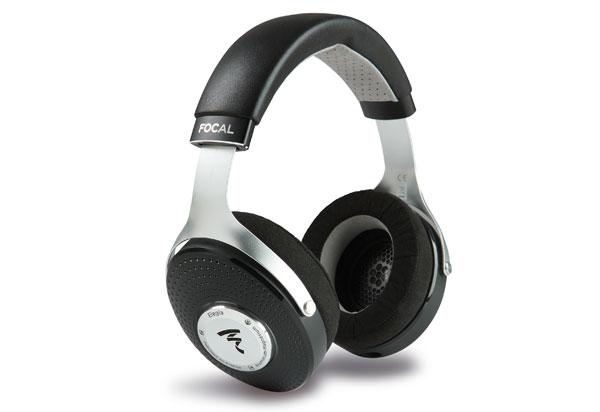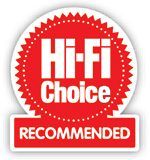 Since the headphone market exploded with new brands and models from all sectors of the audio world almost a decade ago, Focal has been working hard to stay ahead of the competition and grow its lineup with a range that covers all possible bases. The Elegia is its latest addition and at first glance looks very similar to the Elear (now priced at £900) that we first saw back in HFC 416.
Unlike its other full-size headphones, the Elegia is a closed-back design suitable for listening in noisier environments than would typically be practical for open-backed models. The enclosures are claimed to completely isolate the drivers from the outside world and unlike a few notionally 'closed' designs we've seen over the years, there is no venting at all.
The driver fitted into the earpieces is similar to the one used in the Clear (HFC 439) and is a 40mm dynamic type made from an aluminium and magnesium alloy with Focal's distinctive 'M Profile', designed to ensure the highest levels of rigidity for a given level of mass and clean reproduction at frequency extremes. The cone is powered by a 'frameless' voice coil that also keeps the overall moving mass as low as possible.
As a result Focal claims a frequency response of 5Hz-23kHz – similar to its open-back Elear stablemate – with an impedance of 35ohm, which should make the Elegia easy to drive for lower-powered devices. With its claimed sensitivity of 105dB, it shouldn't pose any problems for portable music players.
Focal has always worked hard to ensure that its headphones are comfortable to wear, and the Elegia does little to buck the trend. While it looks very similar to other models in the range, it's comfortable to wear for long periods. Pinning down exactly why this is isn't immediately obvious. It feels extremely well made and weighing in at 430g is a little but not significantly lighter than the Elear. It uses the same memory foam padding covered in microfibre cloth that's perforated to help it breathe and assists with avoiding the 'hot head' feeling that some rivals cause. Combined with a well-judged headband that exerts a firm but not uncomfortable grip, the result is a headphone that's pleasant to wear.
The overall design intention of the Elegia is a little confusing, though. Focal has clearly gone to considerable lengths to ensure it works with portable music players, but there is no getting away from the fact that for some it is just too big to be practical for use on the move. I can see some owners choosing to use it at a desk or on a long journey, but you may draw a few curious looks while walking along the high street. It doesn't fold down either, which means that the supplied carry case is also fairly hefty. Finally, it comes with a detachable 1.2m cable fitted with a 3.5mm jack plug, which is a bit too short to be practical for home use and it seems an odd decision not to supply a longer additional cable. A 3.5-to-6.35mm jack adapter is provided.
Sound quality
After running in for a day or so, proper listening starts with the Elegia connected to Chord Electronics' Hugo 2 (HFC 428) portable DAC/headphone amp, taking a feed from a laptop running Qobuz Sublime+. It only takes the opening live rendition of The Race For Space from Live At Brixton by Public Service Broadcasting to demonstrate that this is a seriously accomplished headphone. Despite the closed-back design, there is a real feeling of the space on stage and the audience noise is pushed towards the back of the head giving an uncanny sense of standing at the front of the crowd. The moment when the choir reaches its crescendo results in a lovely echo return from the building and the Elegia reproduces this with far more space and tangibility than the volume of the earpiece housing might suggest is possible.
This sense of space and airiness underpins everything that the Elegia does and even when you listen to something far smaller in scale, it still helps to make music sound more convincing. The intimate and beautiful Shadow Queen by the Alba Griot Ensemble still possesses a three dimensionality that helps to make sense of the performance as a whole. It's particularly accomplished at delivering a complete performance rather than a host of micro details. Everything on the recording is there but it doesn't distract from the music, rather it augments it taking you beyond the equipment reproducing the music and letting you focus on the performance itself.
The tonal realism is also very good and the Focal does an impressive job of maintaining the consistent feeling of realism, but adding a very slight sweetness to it that makes for a listening experience that you can happily maintain for hours on end. The decay of plucked strings in particular is very good indeed. Vocals are also extremely well handled and there is a fine balance of top-end sparkle and refinement.
Perhaps most importantly, none of this space, accuracy and general realism impede the Focal's ability to have plenty of fun. The utterly joyous Remind Me from Emily King's Scenery skips along in a head nodding, genuinely groovy way. The bass response is excellent with palpable depth and slam that hasn't been achieved at the expense of speed and control. This balance of technical accomplishment and entertainment is perhaps the best evolved of any Focal headphone I have yet tested. Even switching to the decidedly lo-fi recording of Fight Fire With Fire by The Prodigy doesn't upset this appealing balance. The Elegia makes it very clear that this isn't a recording for the ages, but not to the extent that you want to stop listening to it.
Focal's sensitivity claims are also entirely believable. It is perfectly possible to run the Elegia directly from an iPad headphone socket and still have more than enough headroom to achieve any sane volume level that you might be hoping to achieve.
Conclusion
Some question marks over its market purpose aside, this is a hugely enjoyable headphone to listen to. The work that Focal has put in means that even if you don't see yourself wearing it on the move, its undemanding nature means it will deliver the bulk of its high-quality performance even when used with relatively humble source equipment. This may well be the most fun Focal headphone we've seen yet, and the fact that the Elegia has been achieved without hindering any of its technical abilities makes it a remarkably fine proposition indeed. ES
DETAILS
Product: Focal Elegia
Price: £799
Origin: France
Type: Closed-back over-ear headphone
Weight: 430g
FEATURES
● 40mm aluminium/magnesium dynamic driver
● Quoted sensitivity: 105dB/mW
● Detachable 1.2m cable with 3.5mm jack
Read the full review in
March 2019 issue 447

SPONSORED VIDEO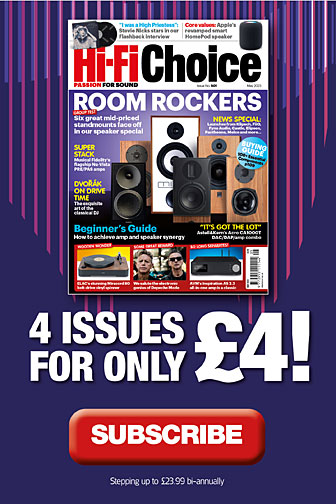 Inside this month's issue:

Wison Audio's exquisite Sasha V floorstanding loudspeaker, Origin Live Sovereign S/Agile turntable/tonearm, Final Audio ZE8000 true-wireless earbuds, Astell&Kern AK PA10 portable headphone amp, Aretai Contra 100S standmount speaker and an integrated amplifier Group Test