Goldring unveils E4 moving-magnet cartridge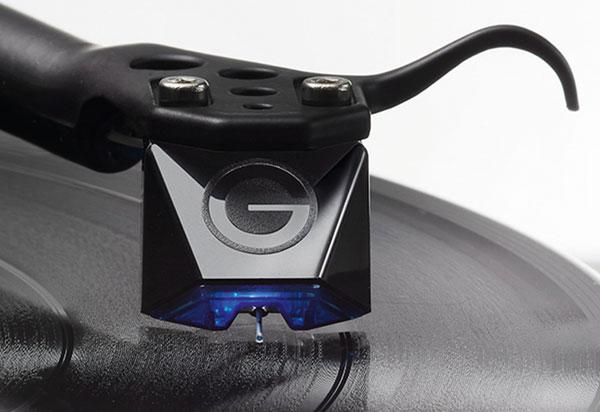 Goldring has released its new flagship E Series moving-magnet cartridge, the E4 which the company says has been designed to be the ultimate upgrade for any modern budget or midrange turntable. Compatible with all medium-to-high-mass tonearms, it has been constructed using the same high-quality core as the other E Series models in the range. Goldring explains that the E4 is positioned to serve those who wish to upgrade an obsolete cartridge in its entirety or those who want to boost the performance of their existing E Series cart by replacing the stylus.
The E4's new super-elliptical nude diamond stylus features what Goldring says is: "lower effective tip mass, improved rigidity and better high-frequency detail retrieval than 'bonded' elliptical alternatives". It measures 7.6 x 18 microns and is cut and polished from a single homogeneous piece of diamond.
To complement its low tip-mass stylus, the E4 features a hollow aluminium cantilever tube. Goldring says: "the light weight and superior stiffness of the material allows the stylus to trace medium-to-high frequencies with greater accuracy, while simultaneously reducing distortion and mis-tracking".
It also features Magnetic Duplex Technology, which means stereo information is contained in a single 'V'-shaped groove that has perpendicular sidewalls angled at 45°. The company claims that: "conventional cartridges, which use a single large magnet interacting with two vertically mounted coils (one for left-channel information, one for right) to extract a stereo signal from the groove, can permit high levels of crosstalk – and consequently only a modest amount of left and right-channel separation. E4 uses Goldring's Magnetic Duplex Technology that positions two low-mass magnets at the same angles as the coils – so each magnet interacts only with its partnering coil. This allows the E4 to transcribe the information in the groove more accurately and results in greater stereo separation and a more accurate soundstage."
The E4 moving-magnet cartridge is priced at £200, the E4 stylus at £145.
Available to buy now, you can find out more about the E4 here.

SPONSORED VIDEO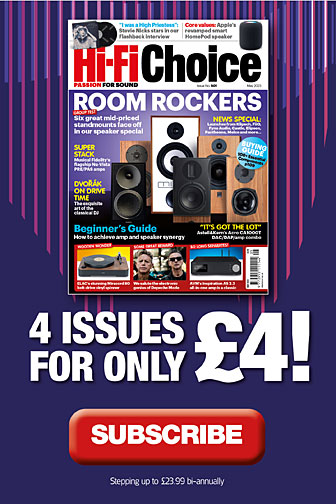 Inside this month's issue:

Klipsch R-50PM powered loudspeaker, DS Audio Grand Master Extreme cart, Astell&Kern A&futura SE300 portable music player, Elipson Legacy 3230 floorstanding speaker and our round up of the best music streaming services