JBL Studio 270 - £600
JBL's Studio 270s are the first of a new range. Lee Dunkley raises an eyebrow at the entry-level floorstander
Floorstanding loudspeakers are hugely popular right now, with seemingly more models vying for our attention on a daily basis. It's a competitive market that has been growing consistently stronger since floorstanders first grabbed our attention back in the nineties. Their popularity is a win-win for music fans as the wealth of models means quality is high and prices competitive.
It's fair to say that American loudspeaker companies are often viewed with slightly raised eyebrows in the UK, but here JBL follows more elegant speaker designs rather than the muscular monitors it is better known for. The Studio 270s are priced just shy of £600 a pair, and are a heck of a lot of speaker for the money – market forces outside the UK means they are priced individually on the company website.
Hailing from the new Studio range, the 270s are JBL's entry-level floorstanding models in its nine-piece speaker lineup. Standing at over a meter tall, they make a sizeable impression in my listening room, but the rounded corner cabinets are a neat touch that helps soften the feel of that rather sizeable footprint. The review pair are finished in black wood grain, but models are also available in what JBL calls Espresso – brown. The robust cabinets are neatly presented and each is topped with a black gloss insert that gives them a luxurious edge over similarly priced rivals. The shiny gloss top is a nice touch, but it shows up dust and sticky fingerprints far too easily for my liking.
The rear connection panel is home to bi-wirable binding posts – a rarity at the price – and there's a large bass reflex port that suggests the 270s are best positioned away from rear walls. The rubberised feet that support the cabinets can easily be swapped for the supplied carpet spikes, depending on your needs. The three-way driver arrangement is eye catching, but easily hidden behind push-fit grilles should the 25mm CMMD tweeter, 100mm and 165mm PolyPlas mid and bass drivers not be to your taste.
Sound quality
JBL says the design cues for its Studio 200 range are taken from its own professional M2 Master Reference Monitor speaker, and utilises HDI (High Definition Imaging) waveguide technology and cabinets and driver enhancements to achieve powerful vocal and bass performance. Speaker placement suggests the 270s should be 1.8 to 3m apart and at least 51cm away from side walls, but no hints are given for distance from the rear walls.
First impressions are good, and with the JBLs placed around 30cm from my rear wall they produce a large amount of bass from the off with Daft Punk's Get Lucky. The bass quantity seems to be more than anticipated, but the amount of energy is engaging and the 270's drivers propel the track along with boundless enthusiasm that makes listening a lot of fun. The bass is perhaps slightly augmented due to the speaker's close proximity to the rear wall, and moving the pair further out into the room helps to reduce the amount of bass energy, making it more listenable over longer periods.
Voicing is perhaps a bit forward and up front, but vocals have a naturalness and a tiny amount of warmth to them that I rather like. You can listen right in to Royals by Lorde and hear her every breath without it being over shadowed by the track's tremendous bass line, which is dynamic and expertly handled.
A slight hint of cabinet colouration leads me to play a percussive 24/96 track by Kuniko to investigate further. The 270s are able to create an expansive soundstage across the width of the room that extends beyond its walls as well as forwards into the room. It's an engaging performance that is only made slightly less convincing by the occasional cabinet buzz that's evidently excited by the rather challenging percussive music.
Conclusion
The 270s may not be the most neutral sounding pair of floorstanders, but their engaging voicing and energy are plenty of fun. They deliver the kind of performance and 3D soundstaging that makes you want to keep on listening – and that's what hi-fi should be all about after all. Even at lower volume levels their performance is beguilingly good, and is sure to put anyone that hears them under their spell, especially at the price.
LIKE: 3D-like soundstage; bags of energy and fun
DISLIKE: Some cabinet colouration; looks won't be for all
WE SAY: Engaging floorstander that puts in a performance and a smile on your face
DETAILS
PRODUCT JBL Studio 270
ORIGIN China
TYPE Three-way floorstanding loudspeaker
WEIGHT 16.1kg
DIMENSIONS (WxHxD) 237 x 1,010 x 244mm
FEATURES
• 25mm CMMD tweeter
• 100mm PolyPlas midrange driver
• 165mm PolyPlas bass driver
• Quoted sensitivity: 88dB
• Quoted frequency response: 45Hz-22kHz
DISTRIBUTOR Harman UK
TELEPHONE 01707 278113
WEBSITE uk.jbl.com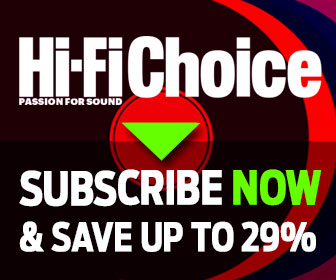 Inside this month's issue:

Rotel's CD11 and A11 Tribute CD player/integrated amp combo, Auralic's Aries G2.1 streaming wireless transport, Sonus faber's Lumina III floorstanding loudspeakers, phono stage Group Test and much more...
Standout tracks from our
Music Reviews
section, plus our current favourites to play in the
HFC
office.