Kudos X2 - £1,350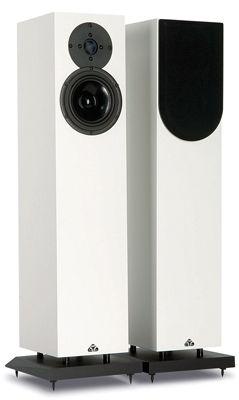 Kudos X2
The new X2 is the first model to bring the Kudos sound to the value-led consumer
Founded by ex-Neat personnel, Kudos might be a relative newcomer on the UK speaker scene, but its progress with the upmarket Cardea models has been both steady and impressive. Though far from cheap – the only components sourced from outside Europe is the terminal pair – the £1,350 X2 is the first to make the Kudos sound available at a rather more affordable price.
This very compact two-way floorstander has recently undergone a few changes. The drive units from Norwegian manufacturer SEAS remain the same as before, but the enclosures now come from respected Danish cabinet-maker Hornslet, while the crossover network now uses Mundorf resistors from Germany, and both these changes are claimed to improve the sound quality.
The small 150mm bass/mid driver has a doped-paper cone with a flared profile (95mm in diameter), while the tweeter uses a 25mm doped- fabric dome.
There's no denying the high class of the cabinetwork here, though English customers might well prefer one or other of six wood veneered options. The enclosure is ported through its base and this is held apart from the plinth by spacers. The plinth itself, painted black, made from MDF and neatly shaped, usefully extends the footprint and accommodates a clever spike arrangement; nylon thumbwheels providing secure locking without risk of socket damage. Just one pair of terminals is fitted.
Sound quality
According to the blind-listening panel, the X2 is a bit of a mixed bag. On the one hand it's essentially a lively and entertaining communicator, with good timing and a degree of dynamic vigour that was quite surprising from something so compact. However, it was also criticised for a degree of coarseness through the midband, and a slightly thumpy tendency down in the bass region.
The X2 seemed to do rather better when we reviewed it back in HFC 337, but the reason for any apparent discrepancy seems to be simply that the competition turned out to be rather tougher this time around.
Lateral stereo images were very well formed, but the modest overall height led to a rather low-set soundstage that seemed a little lacking in height and air, especially when replaying our choral piece. Kudos reckons that the recent minor changes to the network and enclosure have improved the sound quality. This may well be true – back-to-back comparisons were not available and there's no denying that our latest samples showed an improved crossover transition.
However, its rather recessed midband, coupled with the crossover discontinuity indicated in the measurements, did seem to create a degree of coloration, leading to some lack of midband sweetness, delicacy and transparency.
This is still a good all-round loudspeaker by any normal standards and if it didn't win over the panel to same degree as our earlier samples had, its shortcomings didn't seem all that serious. While it might not have the sweetest midband around, its ability to provide unusually vigorous and enthusiastic dynamics from something so attractive and compact is arguably more than fair compensation.
LIKE: Delivers a lively and involving sound
DISLIKE: Midband is retrained and could be smoother
WE SAY: This attractive speaker has a lively disposition, but its laid back midband could be smoother and cleaner

DETAILS
Origin: UK
Type: Floorstanding loudspeaker
Weight: 12kg
Dimensions: (WxHxD) 166x780x206mm
features:
• Reflex-ported through base
• Plinth spaced away from port
• Paint or real wood veneer finish
• Separate plinth enhances stability
• Spikes secured by polymer thumbwheels
Distributor: Kudos
Telephone: 0845 601 9390
Website: kudosaudio.com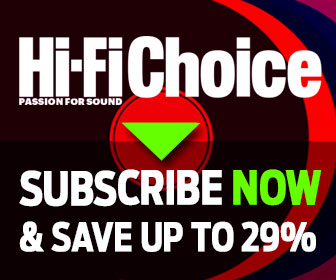 Inside this month's issue:

Thorens TD 1601 turntable, Spendor Classic 4/5 loudspeaker, Falcon Acoustics LS3/5a Gold Badge standmount, wireless smart speaker Group Test and much more...
Standout tracks from our
Music Reviews
section, plus our current favourites to play in the
HFC
office.