Matrix Audio Element X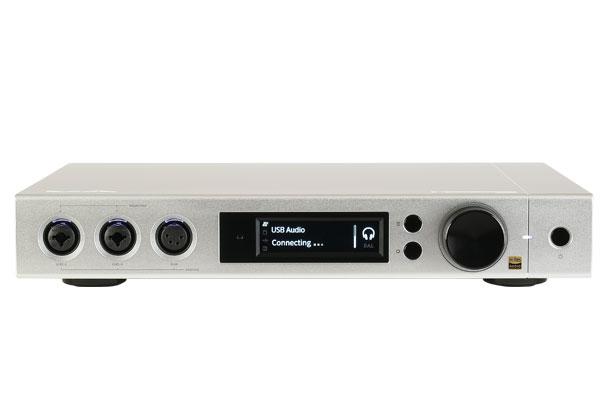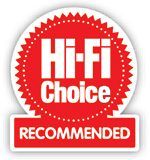 Forget about Keanu Reeves and his super-cool, black leather-wearing gang of mercenaries fighting back against machines in a simulated reality, this Matrix refers to the mathematical concept of portrait and landscape, the balance of two dimensions – neither of which involves fancy shades or practicing mind-bending kung-fu. The passion project of three friends fresh out of college in the city of Xi'an, Matrix Audio's goal is to find a perfect balance between excellent sound performance and a great design that can be "integrated into the home environment", although if the functionality and affordability boxes can be given a tick along the way that's no bad thing.
With its svelte dimensions, the Element X packs a lot into its neat chassis. It's not only able to operate as a DAC/preamp supporting everything from network streaming to 768kHz PCM, DSD1024, MQA and Roon, it can also earn its keep as a source for conventional amplification or drive a variety of headphones. Oh and it boasts a variable output with the option of a 10dB boost if required. To suggest it's future-proof (dystopian or otherwise) is very much an understatement.
Simplicity itself, the Element X's front panel is limited to a power button, what looks like a volume control and two smaller buttons next to it (more on these later). A combination of pushing and twisting the larger dial and its two smaller cohorts enables the user to work their way through the array of features with relative ease.
Alternatively, you can use the company's Remote app – no shonky third-party adoption here. Available for both iOS and Android, it holds your hand through the setup process from switch on and is a joy to use. Easier still, you could always opt for a computer running Roon Core and use the Element X as a Roon endpoint. You will, of course, require a subscription to Roon ($6.99 a month or $6.99 for the lifetime option), but give the 14-day free trial a spin and you'll wonder how you ever managed to live without it.
Headphone outputs stretch to a brace of XLR/6.35mm combination sockets and a four-pin balanced XLR. Alternatively you can output analogue audio via the RCA phonos or XLR sockets around the back. While we're on the subject, additional socketry options include two coaxial, two optical, a USB-A for storage devices, USB-B for connection to a computer, LVDS/I2S HDMI digital input and a so-small-you'd-be-forgiven-for-missing-it MicroSD card slot. The amplification uses four discrete channels to deliver true balanced working when called upon.
All of these options (and many, many more) can be accessed or disabled in the seemingly endless menu system – a deeper dive into which reveals everything from seven digital filters, a choice of DSDS low-pass settings and jitter elimination to DPLL bandwidth for reigning in shaky digital feeds. In a further effort to make finding all this stuff easily, the aforementioned smaller button marked O can be assigned any one of these functions for speedy access. Last, but by no means least, a slim remote control is provided for the main basic features including input selection and volume level.
Sound quality
Our extensive test programme sees the Element X partnered with a wide variety of balanced and single-ended headphones including (but not limited to) Focal's Spirit Pro, Bowers and Wilkins' P9 Signature (HFC 421), Oppo's PM-1 and Philips' Fidelio X3 (HFC 469). It is also hooked up with integrated and power amplifiers including Denon's PMA-A110, so that both the Element X's fixed and variable outputs can be assessed. The good news is that operationally it proves pretty much impossible to throw off course, with the Matrix proving smooth, yet elegantly simple to use throughout testing.
In direct contrast, the sound is anything but. Direct, superbly scaled and never less than thrilling are the headlines here, regardless of whether its called into action with headphones or as a source/preamp. Playing with the digital filters is perhaps something that you'll enjoy exploring more on your own than reading about here, so for the purposes of testing we opt to stick with the MOD1 filter with its fast roll-off and minimum phase. Its snappy, tight and punchy sound is to be applauded, while the exemplary bass warmth and detail retrieval are highly impressive.
The Dub Pistols' Addict and its unrelentingly pounding beats are first up on the playlist, perfectly highlighting the Element X's weight, slam and speed to such good effect it's as though the Matrix chose the music itself. The sometimes chaotic mix is suddenly thrown into ultra sharp relief with every thumping beat and piercing lyric delivered with glass-like clarity. There's more than enough power here for even the most volume-hungry listener and regardless of how loud you want to push things the level of grip, control and drive remains undaunted. The sound is open and airy with no sense of claustrophobia (even with closed-back cans). In fact the only complaint – if you can really call it that – is that you can play your music too loud without any discernible drop in any of the aforementioned qualities.
Stokowski's gloriously lush and over blown Rhapsodies could never be described as subtle, with RCA's in-house orchestra hammering out the music more like a rock band. The Element X brings out all the fabulously over the top dynamics with apparent ease.
A change of pace in the shape of Martha Argerich's 1965 take on Chopin's Scherzo sees all the freshness and detail of the piece brought to the fore along with a wonderful sense of the studio acoustic wrapped around the stunning performances. Every ounce of the passion, dexterity and lightness of touch is there in all its glory. The warmth and spirit of the sessions comes through beautifully and the sheer levels of detail shows that even pre-hi-res recordings from the Sixties still have the power to take the breath away.
Regardless of whether you require its services for playing from a computer, USB storage, a NAS drive or simply streaming from your service of choice, the results are always the same: it gets right to the heart of the performance, juggling picking out subtleties or throwing bombast at you with equal aplomb. Admittedly, less pristine recordings tend to have their failings revealed more than is perhaps ideal, but then some judicious experimentation with those digital filters can be employed here to help tidy things up.
Conclusion
Whoever it was that said that the very best DACs need to come in a hefty, full-width heavyweight chassis will need to check themselves. Tardis-like the Element X hides a multitude of features within its svelte shell and – like the mouse that roared – is a headphone amp that goes far louder than it really has any right to. Plug in, switch on and prepare yourself for one hell of a ride. But be warned, it most certainly will get loud. HFC
DETAILS
Product: Matrix Audio Element X
Type: Network attached DAC/streamer/headphone amp
FEATURES
● Digital inputs: 2x coaxial; 2x optical; USB-A; USB-B; Ethernet; I2S HDMI; Micro SD slot
● Analogue outputs: RCA; XLR
Read the full review in
Issue 473

SPONSORED VIDEO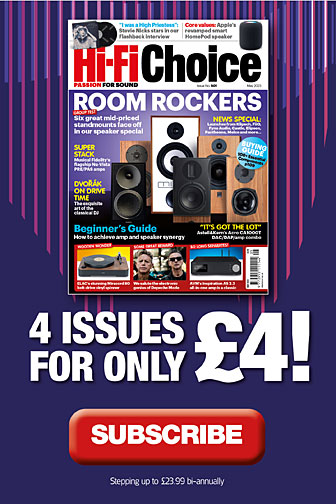 Inside this month's issue:

Klipsch R-50PM powered loudspeaker, DS Audio Grand Master Extreme cart, Astell&Kern A&futura SE300 portable music player, Elipson Legacy 3230 floorstanding speaker and our round up of the best music streaming services