Meze Audio RAI Solo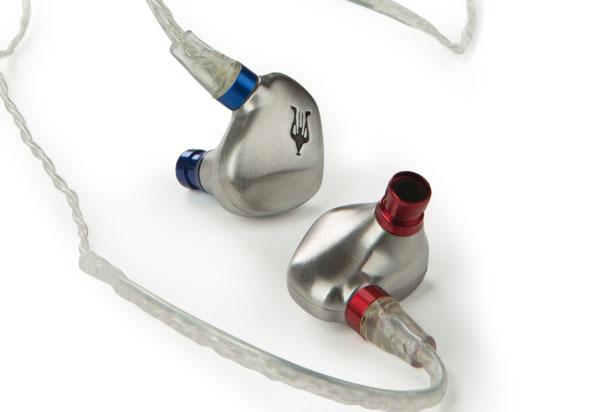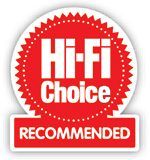 In development for over four years, the RAI Solo in-ear is a single-driver IEM-type in-ear that ditches the standard design practice of using copper wires to connect the voice coil to the external wiring as Meze believes this creates uneven performance where the wires run across the diaphragm. Its solution to negate this unevenness is instead to make the entire diaphragm conductive and run a track across the full face of the diaphragm.
The driver is then mounted to ensure that the dynamic driver's pistonic energy is channelled in the desired direction and placed inside an injection moulded stainless steel enclosure. Meze says the combination of driver mounting and steel body achieves a performance that is free of unwanted vibration or resonance.
Equipped with detachable MMCX-style connectors, the RAI Solo cable runs around the back of the ear in a structured fit that works commendably well. It sits comfortably in the pinna and the wire has enough flexibility to curve around the top of the ear without issue. Naturally, the choice of steel for the enclosure means that if you happen to store the Meze somewhere cold, you will know all about it when putting it in your ear.
Meze says that the enclosure is hand finished and build quality and finish are certainly impressive at the price. The supplied accessories are very reasonable too, with two different silicone dome designs in a variety of sizes to ensure that most people can get a decent fit. A sturdy case is also supplied and is compact enough to fit inside a coat pocket.
Sound quality
Connected to a Chord Electronics Mojo headphone amp/DAC (HFC 423) with partnering Poly 2 wireless streaming module (HFC 456) running as a Roon endpoint, the RAI Solo displays positive attributes from the off. Noise isolation is good, ensuring that you don't have to drive it terribly hard for a convincing performance. Like many single-driver designs, its biggest advantage is the sheer speed it possesses across the entire frequency response. A 24/96 Qobuz stream of Michael Kiwanuka's Kiwanuka is effortlessly lifelike with plenty of detail and emphasis to vocals. It doesn't feel artificially boosted – although Meze makes it clear on its promotional website that the RAI Solo has been voiced with an emphasis on "fun/neutral but well refined" sound.
In keeping with other single-driver designs, the frequency extremes can feel a little less consistent. The top end is generally refined but poorer and compressed recordings can provoke it into sounding a little hard edged at times. The bass response can also be limited. Like all in-ears, it is dependent on a decent seal to the ear canal, but even with this achieved it never hits as hard as some of the multiple-driver options I've heard at the price. It is superbly fast, though, and the relentless Best Clockmaker On Mars by Sturgill Simpson flies along.
Another considerable advantage of the RAI Solo is that it is impressively sensitive. Switching to an Audiolab M-DAC Nano headphone amp/DAC (HFC 449), the less forensic presentation of the Nano compared with the Chord Mojo and Poly pairing helps the Meze to really start delivering on the premise of 'fun/neutral'. Christine And The Queen's immaculately produced Goya Soda is effortlessly funky and rhythmic with an easy sense of energy and head-nodding engagement that positively encourages you to raise the volume a little and really get stuck in. The Nano and RAI Solo pairing also seem to be entirely forgiving of compressed music. Switching from Qobuz Studio to Deezer Premium loses a little of the space and three dimensionality, but still sounds tremendously enjoyable.
Conclusion
It's this long-term listenability that really helps the RAI Solo to work. By combining very good levels of comfort and consistent rhythmic engagement, this in-ear is a very easy headphone to listen to for extended periods. Provided that a modicum of care is taken with partnering equipment, it will deliver a performance that while not quite the last word in studied neutrality, is certainly a great deal of fun with a wide selection of different material. ES
DETAILS
Product: Meze Audio RAI Solo
Price: £230
Origin: Romania/China
Type: In-ear headphone
Weight: 30g
FEATURES
● 9.2mm dynamic driver
● 1.3m detachable MMCX silver-plated cable
● Carry case
Read the full review in
January 2020 issue 457

SPONSORED VIDEO
Inside this month's issue:

Our bumper collection of the best kit to pass through the HFC test lab over the last 12 months is here to help you pick from essential turntables, speakers, amps, DACs, streamers, DAPs, headphones...
Standout tracks from our
Music Reviews
section, plus our current favourites to play in the
HFC
office.