Monitor Audio Studio
A new direction for MA sees an unusual combination of high-end performance in a no-frills design. HFC meets Studio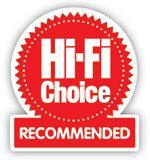 When Monitor Audio first unveiled its Studio standmount loudspeaker at the Bristol Show in February, I was genuinely intrigued. Unlike pretty much everything else in the company's extensive loudspeaker lineup, it doesn't belong to a wider range of products but is instead a design that, for now at least, exists entirely on its own. It has no claims to multi-channel use or smart home integration and it surprised visitors to the show by debuting early, having been planned to launch at the Munich High End Show in May, but instead being ready in time to be on display at Bristol.
The distinctive design is a two-way standmount, but with three drivers per cabinet. This is because the mid/bass drivers are smaller than you might expect for a speaker at this price point. They are 102mm C-CAM units and make use of the company's RDT II (Rigid Diaphragm Technology, second generation) system. This comprises two low-mass skins that sandwich a Nomex honeycomb (which is visible in the cone itself). The two drivers are equivalent to the radiating area of a single larger driver, but with a reduced mass and inertia.
These drivers sit above and below the tweeter, which is an MPD (Micro Pleated Diaphragm) unit originally developed for its flagship Platinum II series loudspeakers. This type of driver configuration has appeared in Monitor Audio speakers before, but not one at the £1,000 price point. You need to look all the way up to the very top of the tree at the 1,848mm-tall Platinum PL500 II floorstander to find these same drivers being used as a high-frequency and midrange speaker array such as this.
As the configuration for the Studio, the trio of drivers has been altered to deliver something closer to full range and quotes a frequency range of 48Hz up to an impressive 60kHz, albeit with a -6dB roll off. Lower frequencies are aided by two rear-mounted HiVe II reflex slot ports rather than the circular designs more commonly encountered on Monitor Audio models and are located at the top and bottom of the cabinet. Impedance and sensitivity figures are quoted at 86dB/1W/1m with a nominal impedance at 4ohm. There's support for single wire connections via a set of high-quality speaker terminals also more typically found on models from the flagship Platinum II range.
Build quality is good and the cabinet feels solid and carefully assembled, while details like the tweeter mesh and the metal Studio badge are a nice touch. The cabinet itself is relatively tall for a standmount at 340mm, with a modern narrow front baffle width of just 156mm and a depth of 361mm which gives it a decent internal volume. The drivers are attached to an aluminium baffle and bolted to the rear panel, which aids cabinet rigidity and reduces the number of visible fastenings. The effect is more like a multi-channel centre speaker that's been placed upright and the overall aesthetic feels like upmarket simplicity that manages to be identifiable as a model from the Monitor Audio stable, but without actually sharing many visual cues with its stable mates. It's available in three satin finishes: grey (as reviewed here), white and black. The Stand is available in black with silver column support (as shown) and an all-white finish and costs £349 per pair. The design is effective, particularly if you opt to screw each speaker onto the top plate, but aesthetically I'm not sure it does enough to justify the cost. Of course, if you can do without screwing it down, the Studio will be happy enough on any solid stand.
Sound quality
Connected to a Naim Uniti Star (HFC 433), the Studio has a character that fits with the Monitor Audio house sound and is full of enthusiasm. Hey, No Pressure by Ray LaMontagne is delivered with a wonderfully open and well-arranged sense of order to it. This is music that needs an innate grasp of rhythm, but equally, it won't thank you if it's rushed, and the Studio handles this balance perfectly.
The sense of transient speed is also extremely impressive. Mark Lanegan and Duke Garwood's guitar work on their Black Pudding album has a compelling sense of cohesion and a complete absence of any overhang. The tonality is also extremely good with the slide guitar having a tangibility that is at times arresting. The integration between tweeter and the mid/bass drivers is convincing and the effect more often than not is the sense of a single very fast and well-sorted driver in each cabinet.
And it is this integration and with it the midrange emphasis, that marks the Studio out as being just a little different to many Monitor Audio speakers. There is a feeling that – consciously or otherwise – it trades off a little punch and bass extension to focus on delivering a performance that from the upper midrange upwards is, at times, absolutely enchanting. This means that there are rivals that can feel a little beefier than the Studio when delivering a pounding low-frequency bassline, but the speed and immersive quality it brings to the music is very likeable indeed.
This also means that even very high tempo material is delivered with an impressive sense of musical joy. This might be a speaker with 'Studio' in its name, but it still knows how to have fun when you need it to. It is also usefully forgiving. Listening to the appallingly compressed Infra-red by Placebo, it is revealing enough to extract Brian Molko's vocals from the distinctive synthesiser effect in the upper registers, but avoids the almost buzzsaw-like harshness that affects the upper registers. The MPD tweeter is the real star here, taking over from 2.7kHz and delivering an uncanny balance of detail and refinement.
The real party piece can take a little work to fully realise, though. If you leave both speakers pointing straight ahead, 2m apart, the soundstage is airy, pleasant and generally easy to live with if a little diffuse. If you experiment a little with toe-in, however and have them point more directly at your listening position, the Studio changes character. All of a sudden, any sign of diffusion is gone and so is any sense of the cabinets. The effect of two full-range drivers that the superb integration makes possible is now boosted by there being almost no sense of a physical speaker at all. The Stand seems to assist in this too – attaching the Studios to a pair of Soundstyle ZT60 stands doesn't achieve quite the same vanishing act – and more than justifies the cost. This feat naturally comes at the expense of a reduction in the amount of available 'sweet spot' but if you are using the Studio in a nearfield manner this is a truly extraordinary attribute.
Conclusion
The Studio is not an entirely typical Monitor Audio design, but one that successfully complements the rest of its range by being a little bit different. In a nearfield arrangement it offers one of the most effortlessly cohesive performances that's available at the price and the sort of transparency that is usually the preserve of far more expensive speakers. The Studio might have arrived as something of a surprise, but its presence is an enormously welcome one. ES
DETAILS
Product: Monitor Audio Studio
Price: £999
Origin: UK/China
Type: 2-way floorstanding loudspeaker
Weight: 7.6kg
Dimensions: (WxHxD) 156 x 340 x 361mm
FEATURES
● 25mm MPD tweeter
● 2x 102mm C-CAM metal mid/bass drivers
● Quoted sensitivity: 86dB/1W/1m (4ohm)
Distributor: Monitor Audio Ltd.
Telephone: 021628 740580
Website: monitoraudio.com
Read the full review in June issue 437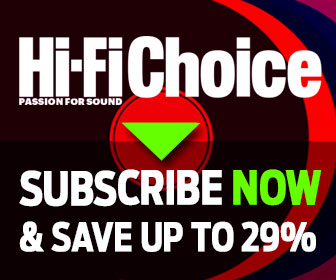 Inside this month's issue:

Astell&Kern A&futura SE180 digital audio player, Sonus faber Lumina V flagship floorstanding speaker, DS Audio DS 003 cartridge, six next-level preamps battle it out in our Group Test and much, much more...
Standout tracks from our
Music Reviews
section, plus our current favourites to play in the
HFC
office.