Musical Fidelity announces the return of the A1 integrated amplifier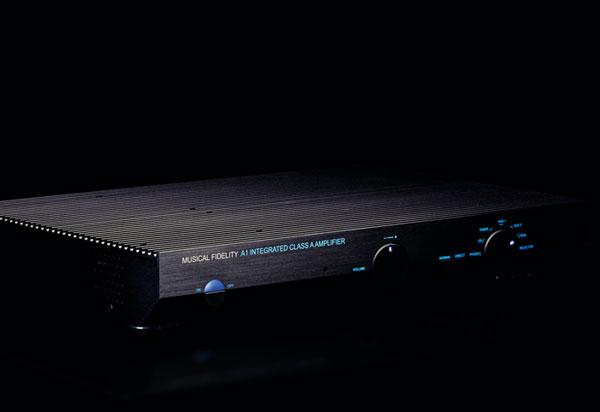 Henley Audio has announced the launch of Musical Fidelity's A1 integrated amplifier. The model was first produced in 1985, its Class A electrical design created to work with a wide variety of equipment of the day. The company says the new generation of A1 stays faithful to the original design in almost every way, only making changes to improve specific technical characteristics and satisfy modern requirements.
The electrical layout of the A1 features completely discrete, fully symmetrical pure Class A technology. Delivering 25W of power (into 8ohm loads), it can also handle 25A of maximum current output. The company says that, though these numbers may look low compared with some modern amplifiers, the A1 can still drive more complex speakers thanks to its ability to slide (not switch) into Class B operation when further current draw is temporarily needed.
The Eighties blueprint directly inspires the new A1's transformer design; however, Musical Fidelity has updated the system with more efficient dual-mono split-rail windings and superior components which it claims improve stability and heat management. Fully independent supplies for the left and right channels power the amp with the intention of bringing better power handling and stereo imaging. Each power amplifier now has double the supply capacity, which MF says reduces ripple and noise artefacts.
The low-noise preamplifier circuitry is the same as the original A1, though this area also benefits from new improvements. The DIRECT control on the front panel allows users to bypass the gain stage before the musical signal reaches the volume dial – switch this on, and the preamp stage applies roughly 10dB less gain, suiting it to more modern, high-gain source devices that may benefit from a wider volume dial range. Also, using a new ALPS RK series motorised potentiometer for the volume dial allows greater accuracy and reliability and means the 2023 A1 works with a remote control for volume adjustments.
Alongside five RCA stereo inputs, fixed-level and variable outputs, the A1 also features a high-quality built-in phono stage. The phono input allows for direct connection to turntables with either MM or MC carts.
The industrial design repeats that of the Eighties original, with its angular front panel, full-length top-mounted heatsink and side-mounted ventilation panels. The few minor modifications have been made in a bid to enhance the user experience and manage the heat output from the pure Class A technology.
The A1 integrated measures 440 x 68 x 283mm (WxHxD), weighs 10.5kg and comes in a black finish.
Available to buy now for £1,500 from Henley Audio Ltd. , you can find out more about the Musical Fidelity A1 here.

SPONSORED VIDEO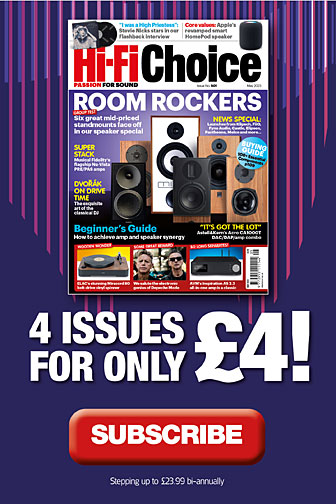 Inside this month's issue:

Klipsch R-50PM powered loudspeaker, DS Audio Grand Master Extreme cart, Astell&Kern A&futura SE300 portable music player, Elipson Legacy 3230 floorstanding speaker and our round up of the best music streaming services