Musical Fidelity introduces Nu-Vista range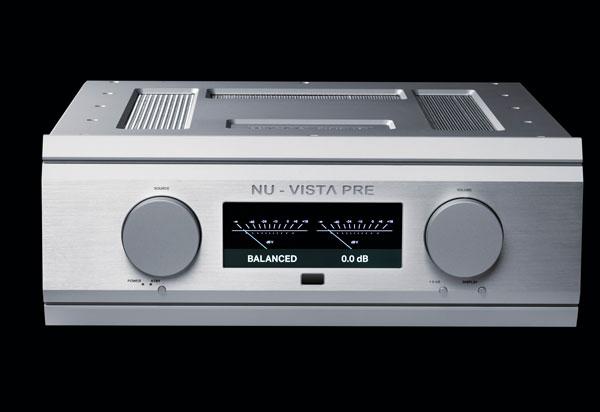 The new, re-engineered Nu-Vista by Musical Fidelity range has been introduced, featuring the PRE preamp, PAS stereo power amp and PAM mono power amps. They will begin shipping in black or silver from specially selected retail partners chosen by the company for their capacity to exhibit: "the true high-end performance these devices have to offer". Additional models will join the Nu-Vista by Musical Fidelity range later in the year and during 2024.
The Nu-Vista PRE is a fully balanced, Class A preamplifier that combines fully discrete circuitry with Musical Fidelity's nuvistor valve stage and a separate power supply in a matching chassis. This involves eight (four per-channel) 6S51N nuvistor valves in a discrete, Class A amplifier buffer stage plus fully balanced circuitry and a precision-matched stepped attenuator for volume control. The company claims this means, even when listening at low or very high volume, the stereo imaging will always remain detailed and precise.
The PRE also features a pair of mini (circa 50W) power amplifiers, running in Class A for preamp purposes. The Nu-Vista PRE Power Supply Unit features inbuilt mains and output filtering to limit mains-borne interference. The front and side panels are milled from extruded aluminium profiles, contributing to a chassis that Musical Fidelity says effectively acts as a Faraday cage, protecting the internal circuitry from external electromagnetic fields.
The Nu-Vista PRE features 12 independent inputs, six RCA pairs and six fully balanced XLR pairs. For better system matching there is also a +6dB Gain boost button, which remembers which inputs need the feature applied. Control is available via the front panel or using the dedicated remote control, which is itself machined from a block of aluminium for the same feel as the main unit. The Nu-Vista PRE PSU is supplied with the required power cables for easy connection to the main unit.
The Nu-Vista PAS is a fully balanced, Class A stereo power amplifier which, like the PRE, features eight (four per-channel) 6S51N nuvistor valves in a discrete, Class A amplifier buffer stage. It features an amplifier power stage with five high-power, thermally compensated output devices per-channel and was inspired by the Musical Fidelity Titan amplifier, so it has separate capacitors for bulk supply and one each for the output devices. Pulse current spike reduction bias is claimed to be set for over 5W of initial Class A operation that slides into Class B at the point where the lower discontinuity is easier dealt with than 'standard' crossover distortion.
The Nu-Vista PAS PS, like the PRE has removed the AC mains power supply from the main unit and put it into a separate chassis.
The Nu-Vista PAM takes the PAS design and puts it into fully separated monoblock amplifiers. The company says that the added space allows for a slightly modified internal design, featuring a bridged output amplifier stage utilising the power of 2x 5 pairs of high power thermally compensated output devices.
The PAS is priced at £22,000, while the PAM and PRE both cost £20,500 each.
Available to buy now, you can find out more about the Nu-Vista series from Musical Fidelity here .

SPONSORED VIDEO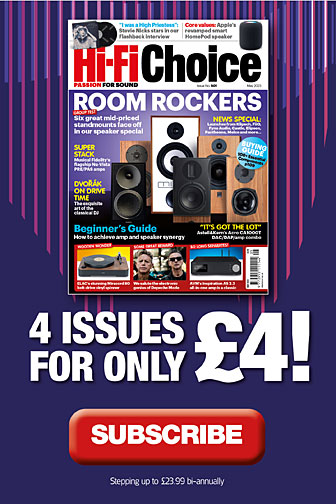 Inside this month's issue:

PMC prodigy1 standmount, Goldring E4 cartridge, Cyrus TTP Turntable, Naim Nait 50 integrated amplifier, Sennheiser Ambeo Soundbar Mini, mid-price DAC Group test and much, much more