Rega updates Elex-R amp to MK4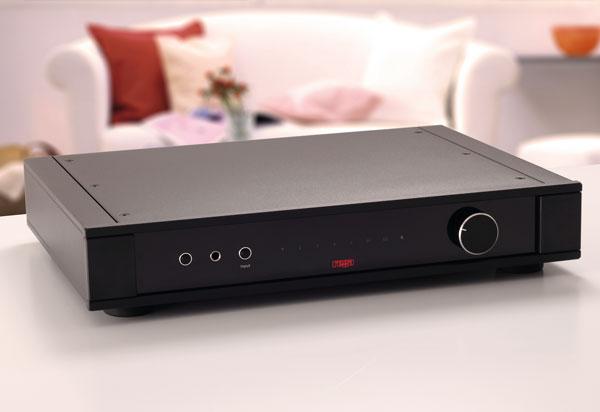 Rega has updated its Elex-R stereo integrated amplifier to MK4 status and housed it in a brand-new case to match the rest of its range. Building on previous designs using the British company's Class A/B power amplifier circuit, it delivers a claimed 72W per channel into 8ohm loads (90W into 6ohm). New rear connectivity options include two digital inputs (for the built-in DAC) and a headphone output that's located on the front panel.
Rega says the entire Elex-R circuit board has been redesigned to optimise performance, the power provided by a multi-stage linear supply while supply rails for digital and analogue sections are galvanically isolated. The DAC is based on the Rega DAC-R circuit. The galvanically/optically isolated digital inputs utilise a Wolfson S/PDIF receiver IC, which the company says provides exceptional detail and clarity from any connected source. Output is provided by a Wolfson DAC and Rega-designed discrete line-driver circuit.
A moving-magnet (MM) phono stage is built into the circuit. The RIAA equalisation has been split into two stages to minimise interaction. Polyester capacitors have been used in the signal path and polypropylene capacitators are employed in the RIAA equalisation circuits. The Elex-R measures 432 x 82 x 340mm (WxHxD including binding posts) and weighs 11kg.
Available to buy now for £1,200, you can find out more about the Rega Elex-R MK4 here.

SPONSORED VIDEO
Inside this month's issue:

Our 500th issue reports on the Bristol Hi-Fi Show, April Record Store drop, Rega's Elex MK4 integrated amp, Tangent's PreAmp II and Power Ampster II, a high-end headphone group test and much, much more