Sonarworks True-Fi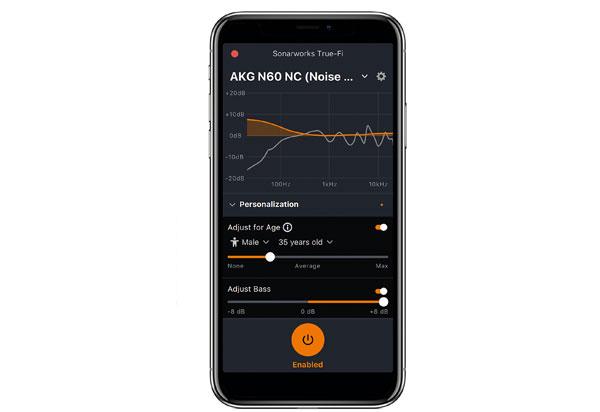 Latvia-based Sonarworks might not be a household name in the UK, but it is well known in the music industry for its SR – Studio Reference – software, designed for musicians and engineers to calibrate headphones or speakers in the recording studio. That professional software comes with a professional price, with several versions available that cost as much as €699 (circa £600). However, the company has a True-Fi app that provides a more affordable option for those who simply want to improve the sound quality from their headphones.
The app is available for Mac and Windows PCs, and a version for iOS and Android mobile devices is being tested, but the release date and price are yet to be confirmed.
When you install True-Fi for the first time it asks which type of headphones you use – the app includes predefined profiles for around 300 different models. These include information about the design and frequency response and calibrate the headphone to provide a more neutral sound that is closer to the original studio recording. There are also options for adjusting sound to take into account age and gender, plus a manual bass control.
The app supports no less than 45 different models from Sennheiser, and even includes profiles for the distinctly lo-fi Earpods that Apple provides with its iPhone. There's a smaller selection of headphones supported from hi-fi brands such as Audeze, B&W or Oppo, but potential users will need to check the app works with their preferred headphone. A list of supported models is on the company's website, as well as a seven-day trial version. It's also possible to buy headphones from several manufacturers that have been pre-calibrated by Sonarworks or even to send your own pair off to be calibrated for €149 (around £128).
Performance
I'm disappointed to discover that True-Fi doesn't include a profile for my current favourite headphone for indoor listening – B&W's PX (HFC 431) – or my preferred choice for outdoor use of the AKG N5005 in-ear (HFC 437). Instead, Sonarworks has provided a pre-calibrated pair of Marshall Monitor headphones (£169) for review purposes. A boisterous offering, it certainly benefits from the more natural and balanced sound provided by the app. I also have AKG's N60NC Wireless noise-cancelling headphone (HFC 429) to hand, which should provide a far more demanding test of the True-Fi app's performance.
Listening to the 2011 remaster of Queen's Somebody To Love, True-Fi seems to gently wipe a layer of dust from the sound, giving greater clarity to the densely layered harmonies in the central rondo section of the song.
On The Nature Of Daylight by Max Richter benefits as well, revealing the rich, woody texture of the strings more fully. The low cello in the opening section – which previously sounded muffled and indistinct – emerges more clearly, emphasising the contrast with the higher violins, which also sound even more piercing than before.
The app can't work miracles, though, and my 20-year-old CD of Spem In Alium by Thomas Tallis sounds only marginally clearer. With its single-minded focus on creating a neutral sound, the app doesn't provide much in the way of manual controls, other than an 'age' slider and simple +8/-8dB bass tweak.
True-Fi leans towards the cheap-and-cheerful end of the headphone market and many HFC readers may find the app doesn't work with their preferred choice of headphone. But with the selection that it does support, the app is easy to use and provides a noticeable improvement in sound clarity. At the price, it might appeal to anyone who can't quite bring themselves to invest in a separate headphone amp or DAC. CJ
DETAILS
Product: Sonarworks True-Fi headphone tuning app
Price: €79 (approx £68)
Type: Headphone tuning app
Read the full review in June issue 450

SPONSORED VIDEO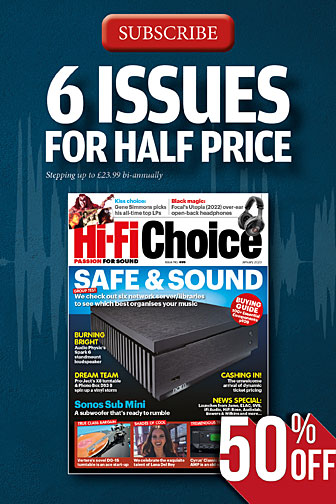 Inside this month's issue:

Six wireless speakers duke it out in our Group Test, Mitchell Acoustics' uStream Go portable Bluetooth speaker. HiFi Rose's RS250A AV streamer, Sumiko's Blue Point No. 3 MC cart and a World Exclusive first test of Q Acoustics' 5000 range