Thorens introduces TD 1500 and TD 403 DD turntables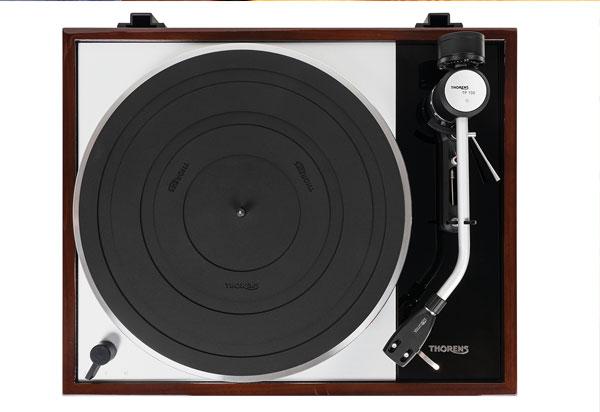 Thorens has launched a couple of new turntables in the shape of the TD 1500 and TD 403 DD. The belt-driven TD 1500 features a sub-chassis that decouples the turntable and tonearm shelf from the motor and frame using three conical springs, which can be easily adjusted from above through corresponding holes in the platter so that it doesn't have to be removed. The platter weighs in at 1.4kg and is 22mm thick, made of cast aluminium with a ground edge turning it in a Delrin trust bearing for smooth running. The speed of the DC motor is electronically monitored by an incremental encoder and any deviations are automatically corrected.
The turntable has XLR outputs in addition to a pair of RCA jacks, enabling balanced operation with a suitable MC cartridge. Power is supplied to the drive by a 12V PSU and it comes with a newly developed Thorens TP 150 tonearm boasting an elective mass of 14g. The arm is height adjustable and equipped with a standard SME connector, so headshells can be switched or additional cartridges mounted.
The anti-skating is set by a sliding weight in the base of the arm, which is adjusted on a nylon thread guided over a ruby bearing. The contact force is set on a scaled and two-part counterweight allowing a wide selection of pick-ups to be used, from 6-30g. A pre-adjusted Ortofon 2M Bronze pick-up is supplied as standard. The Thorens TD 1500 comes in walnut or black finish, each in high gloss, with a cover and RCA cable. The package is priced at £1,100.
The TD 403 DD completes the line of plug-and-play turntables of the company's 400 series and features the same direct-drive mechanism as the TD 402 DD, but with a heavier 1.4kg, 22mm-thick cast aluminium platter plus the same TP 150 tonearm as the TD 1500. It comes with a pre-adjusted Ortofon 2M Blue cart (HFC 375), is driven by a 24V power supply and is available in walnut or black, both in high gloss, with a cover and RCA cable. It's priced at £1,400.
Available to buy now, you can find out more abut the TD 1500 here and the TD 403 DD here.

SPONSORED VIDEO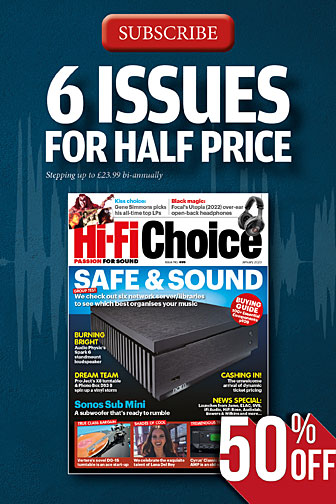 Inside this month's issue:

Six wireless speakers duke it out in our Group Test, Mitchell Acoustics' uStream Go portable Bluetooth speaker. HiFi Rose's RS250A AV streamer, Sumiko's Blue Point No. 3 MC cart and a World Exclusive first test of Q Acoustics' 5000 range