Yamaha introduces YH-5000SE flagship headphone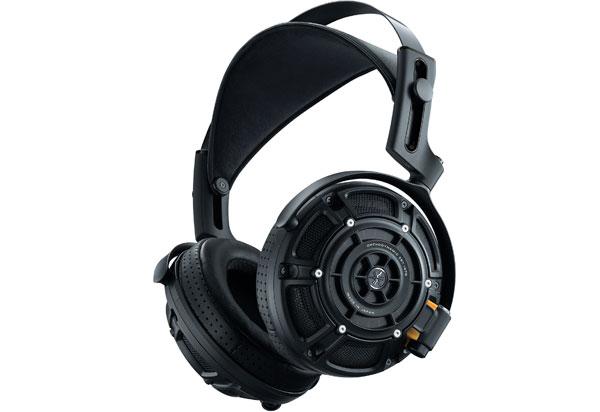 Yamaha has unveiled its new flagship headphone, the YH-5000SE which boasts a reconstructed ORTHDYNAMIC driver that utilises a thin, ultra-lightweight diaphragm in a bid to achieve what the company is calling: "dynamic contrast between stillness and motion".
Yamaha goes on to explain: "The large-capacity housing of the YH-5000SE comfortably yet snugly envelops the ear, and features ample internal acoustic volume for perfect operation of the ultra-thin film diaphragm, with the open-back design creating ideal airflow to prevent sound reflections inside the rear cavity and eliminate undesirable resonance at the back of the diaphragm".
The YH-5000SE comes in a lightweight magnesium housing frame weighing 320g and is fitted with a two-layer headband to evenly distribute the load on the head and optimise lateral pressure. There's a stepless slider for fine adjustment. In addition, it features an inclined swivel mechanism designed to stabilise surface pressure by tilting the rotation axis of the swivel and providing a range of vertical mobility. The result, Yamaha says: "is a snug fit to the head and ears that is comfortable even when wearing all day and gives the user the optimum wearing performance for total immersion in the music".
Two types of earpads are provided – leather and suede – and two different detachable cables – 4.4mm balanced and 3.5mm unbalanced – the core of which is comprised of silver-coated OFC wiring. In addition, each YH-5000SE package comes with a dedicated headphone stand machined out of aluminium.
Available to buy now for £4,800, you can find out more about the Yamaha YH-5000SE here .

SPONSORED VIDEO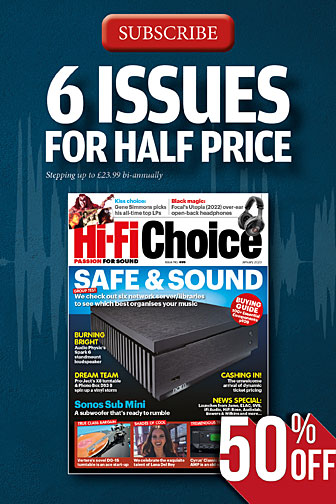 Inside this month's issue:

Six wireless speakers duke it out in our Group Test, Mitchell Acoustics' uStream Go portable Bluetooth speaker. HiFi Rose's RS250A AV streamer, Sumiko's Blue Point No. 3 MC cart and a World Exclusive first test of Q Acoustics' 5000 range