Is your record collection destroying the planet?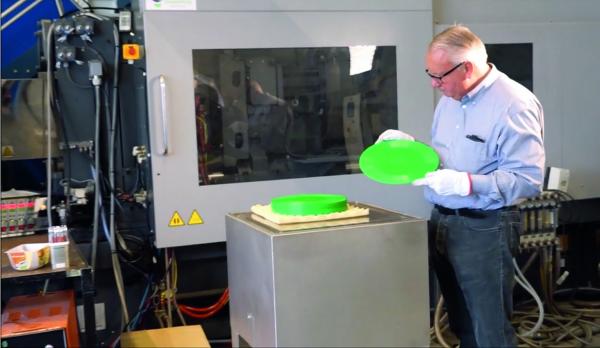 According to the United Nations, there are only 11 years left to prevent irreversible harm from climate change. "We are the last generation that can prevent irreparable damage to our planet," warned the president of the General Assembly, adding that 2019 must be a year of climate action at all levels. Cheery stuff. And while the words "all levels" won't grab the headlines or inspire the protests of a younger generation in the way that Swedish high schooler Greta Thunberg has, they do ask us to look around and consider each of our actions – and purchases – with new eyes. The enormity of such a statement and the role production and consumption has is difficult for me to comprehend. We're all going to hold different opinions on this subject, but it's increasingly hard not to consider my much-loved vinyl collection in the bigger picture… Let's be flippant: an expansive vinyl and CD collection and covetable hi-fi setup won't be much use to you if the Earth enters a death spiral. I dare say they won't have much tradeability for cans of baked beans in a near-future dystopia. For me, the guilty pang of record shopping has recently become much more than an ever-growing pile of cardboard mailers and a depleted bank balance. The uncomfortable truth is that it is increasingly hard to justify shopping for new physical media to the extent that we may already do. The overwhelming majority of words written in this magazine – many of them my own – about the vinyl revival since 2007 have focused on the positives of renewed interest and increased sales. Unfortunately, I'm now much less able to ignore some of the negatives. The carbon footprint of vinyl manufacture is sizeable. As the word vinyl has a safe, nostalgic resonance, let's call it what it is: polyvinyl chloride or PVC. LPs are made from crude oil. And the shiny black hue? That comes from carbon black, also made from fossil fuels. Suddenly, playing Mercy Mercy Me (The Ecology) on a heavyweight virgin vinyl reissue of Marvin Gaye's seminal What's Going On album is much more of a guilty pleasure, isn't it? Perhaps you, like me, have overhauled your diet in the last few years, reducing meat consumption for environmental, ethical reasons – or just because you hit a certain age and the free NHS health check suggested it. But maybe a flexitarian approach works for music shopping, too. So how about going down the high-quality digital download road for new releases, reducing your carbon footprint? That reissue itch could be scratched by hunting down used LPs and CDs. And how far can we take this downsizing? Is it justifiable to get records shipped by airmail from Discogs or CDs delivered same-day by Amazon Prime? The more I think about it, there's suddenly plenty of complicated systems at play here. Reasons to be cheerful
It's not all doom and gloom, though. Green Vinyl Records points to one optimistic future for a much-loved physical format. This group of eight Dutch companies has jointly developed an environmentally friendly alternative production process for LPs. Based on injection moulding instead of pressing, it replaces traditional PVC with environmentally friendly materials, achieving energy savings of over 60 percent. "Car pollution will do more harm to the world than your record collection," my partner said, trying to reassure me that I could probably still buy "some" records and not feel like a complete hypocrite, as I explained what I was writing about today instead of soaking up the Bank Holiday sunshine. And she has a point. But like in The Wizard Of Oz, once you've peeked behind the curtain your world is forever changed. Unfortunately, I don't have any answers – just a lot of questions about what we do individually and collectively to reduce our impact on the world. It's something I'd like to have an open conversation about in our music-loving community. Of course, another option is to do absolutely nothing about it. But if too many of us take the path of least resistance, I wish us all the very best of luck when shopping for baked beans a decade from now. SB

SPONSORED VIDEO
Inside this month's issue:

Our bumper collection of the best kit to pass through the HFC test lab over the last 12 months is here to help you pick from essential turntables, speakers, amps, DACs, streamers, DAPs, headphones...
Standout tracks from our
Music Reviews
section, plus our current favourites to play in the
HFC
office.