AKG N60NC noise-cancelling headphone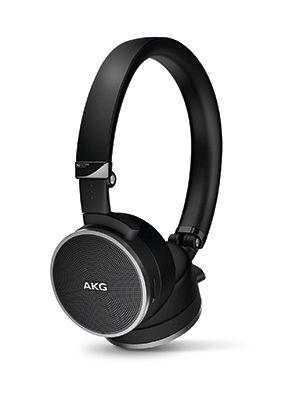 Escape from a world of unwelcome sounds with these portable noise-cancelling cans from AKG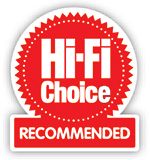 All headphones offer a degree of passive noise reduction by simply placing the earpeices on your ears. Some offer greater background noise reduction than others, and in-ear types cut this more significantly simply by inserting earbuds into the ear canal to block out the interference. With active noise cancelling technology added to an on-ear headphone, ambient sounds can be significantly reduced thanks to the use of built-in microphones that analyse any background noise and regenerate it out of phase so that it
is effectively cancelled out in the listeners' ears. It's a clever technique, and one that gets more sophisticated with each new generation of noise-cancelling cans.
AKG's N60NC (the NC suffix stands for noise cancelling) is the latest addition in the range to hit the high street, and is the more affordable sibling to the company's forthcoming N90Q flagship – full details of which are on page 6.
Despite being among the more affordable noise-cancelling models I've seen, the N60 feels remarkably well made. The fine blend of aluminium, memory foam and leather all help to give it a premium feel, but without the hefty price tag to match. Bose take note.
Weighing in at just 150g it feelsnice and light, and the hinged and twistable earpieces allow it to be neatly folded into the provided carrying pouch and stowed away without adding significantly to your baggage allowance. The simple matte black with silver accented design has been carried out with plenty of finesse. The slim spring-loaded headband doesn't feel like it's clamping my head in a vice-like grip even after wearing the headphones for lengthy periods on a long haul flight, for example.
There's no mention of driver size or details about its composition, but the neat earpieces only measure 6cm in diameter and sit comfortably on top of my ears. The foam-filled earpads do cause my ears to get a little bit warm, and although it can hardly be described as a uncomfortable, it may be an issue for some wearers.
Noise-cancelling is basic and the selector switch on the left earcup switches it either on or off. Unlike some rivals the N60 operates in passive mode, which means you can continue to listen to your music even if the built-in rechargeable battery runs out – AKG reckons maximum listening time is around 30 hours. As well as the aforementioned carrying case, a 1.2m cable fitted with a one button universal inline remote and mic, plus a USB charging cable and airline adapter are supplied.
Sound quality
Of course the N60 can be used in passive mode any time you want and it has a pleasingly wide frequency response that AKG says spans from 10Hz to 22kHz. Listening in passive mode, it puts in an impressive performance with Diana Krall's sultry vocal during her cover of Eagles' classic Desperado. Sound is smooth and free from any harsh edges or nastiness and some mild frequency contouring gives the 16/44 recording streamed from Tidal a slightly warm presentation. Krall's rich vocal hangs just outside the front of my forehead, and I get a real sense of the care taken with the recording, while the soundstage presentation feels nicely close and intimate.
Activate the noise-cancelling mode and the DSP circuitry clearly comes into play, instantly reducing the ambient noise level along with any sense of openness to the sound. Of course this is exactly what you want if you're on a train or aircraft where background noise level is all too intrusive. In fact it's remarkable just how much of the plane's noise is cut out with the circuitry switched in during a long haul flight, and just how little this affects my impression of sound quality while sat in this environment. The N60 certainly helps me to switch off and lose myself in my favourite playlists and a 16/44 version of Hot Chip's Why Make Sense album is interference-free playing out from my Acoustic Research AR-M2 hi-res portable (HFC 399).
Songs sound richer and more fulsome with noise cancelling mode selected, and bass levels have more drive and energy. There's some loss of resolution compared to passive mode listening, but tracks feel more dynamic and cut through any external noise still managing to get in.
Conclusion
AKG's N60NC headphone is a neat and lightweight design with effective noise-cancelling mode that doesn't majorly sacrifice sound quality. And passive use is a bonus at the price. LD
DETAILS
PRODUCT: AKG N60NC
ORIGIN: China
TYPE: On-ear noise-cancelling headphone
WEIGHT: 150g
FEATURES
● 1.2m cable with inline remote & mic
● Quoted battery life: up to 30 hours
● USB charging cable
● Carrying case
DISTRIBUTOR: Harman UK
TELEPHONE: 01707 278113
WEBSITE: uk.akg.com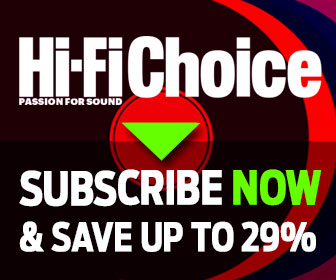 Inside this month's issue:

Hegel's V10 phono stage, iFi Audio Diablo DAC/headphone amplifier, VPI Prime 21+ turntable, System Audio's Legend 5.2 Silverback standmount, high-end headphones Group Test and much, much more...
Standout tracks from our
Music Reviews
section, plus our current favourites to play in the
HFC
office.