AKG N90Q noise-cancelling headphones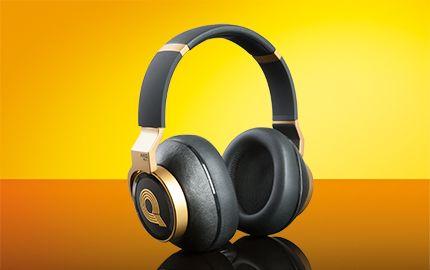 Enter a world of your own with flagship noise-cancelling sound-optimising headphones from AKG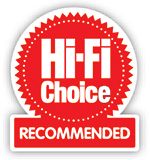 I was lucky enough to attend the launch of AKG's N90Q headphones back in June 2015, and am also privileged to be among the few to get their hands on one of the first samples of the flagship model. Regular readers will know that the luxury headphone market is big business for audio fans as more and more of us turn to a pair of high-quality cans as our transducer of choice for a good chunk of home listening. This isn't the first time we've looked at high-end headphones in these Exotica pages either, and the AKG follows Final's Sonorous VIII £2,300 offering, reviewed back in issue 403. Although the AKG costs £1,000 less, there's plenty here to ensure it meets our Exotica review criteria as it is blessed with high-class credentials in its construction and tech that includes noise cancelling and sound tuning to tailor the sound output to your ears.
Mention noise-cancelling cans to anyone on the street and there's a good chance most will respond with brands such as Bose or Sennheiser, which pretty much dominate the sector. But AKG is rapidly becoming a challenger, and we saw its entry-level N60NC (£230) noise-cancelling portable receive a pretty strong recommendation back in issue 401.
At the price, the N90Q is the flagship model and forms part of the Quincy Jones signature line. It's the result of a five-year collaboration with US parent company Harman and the iconic Grammy Award-winning music producer. Its design and styling is very much a family affair with Quincy's daughter, Kidada Jones –a designer for Disney – instrumental in creating the distinct aesthetics of the N90Q to deliver a premium look and feel.
Weighing in at 460g, the luxury closed-back headphone has hinged earpieces and offers great comfort levels and passive sound isolation, thanks to the leather-clad headband and deep ear-cups filled with dual-density memory foam. It's comfortable to wear over long periods and feels surprisingly lightweight on my head despite the chunky earpieces, which make me look like a Cyberman from Doctor Who. The gold version pictured here is the N90Q LE version, the N90Q is actually black with subtler gold detailing.
Switch on the power button that's positioned on the right earpiece and the active noise cancellation circuitry reckons to achieve -20dB wideband noise reduction. The 52mm drivers are offset to allow improved alignment with the driver and ear canal and claim a frequency response ranging from 10Hz to 30kHz.
The N90Q claims to be the world's first headphone to be fitted with unique auto-calibration technology designed to deliver sound that's specifically tailored to your ears. AKG's TruNote auto-calibration technology is touted as a revolutionary software solution for in-ear frequency response measurement, and uses two microphones in each ear cup to measure the characteristics of your ear canal while you are wearing the headphone. The measurement process takes just a second and is activated by pressing the calibration button on the right earpiece for five seconds, which generates an audio correction filter to optimise performance based on the acoustical characteristics of your lugholes.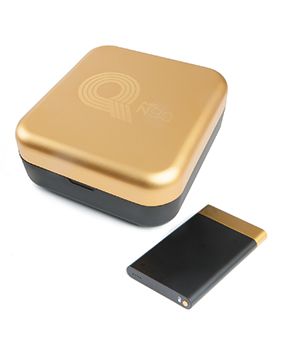 Personalised ear tuning completed, there are still plenty of ways to tweak the AKG's sound to your linking. Volume level adjustment is provided via an outer ring on the right earcup while EQ alterations use a similar outer ring action on the opposite earpiece. Three soundstage settings can also be cycled through by pressing the calibration button.
The presentation case the N90Q is supplied in also acts as a charger and claims to reach full power in around four hours to give a claimed 12 hours of listening use. A good choice of cables is provided, catering for home listening as well as connectivity to iOS and Android mobile devices.
Sound quality
Connecting the AKG N90Q via USB direct to a MacBook Pro laptop to try out the built-in DAC with some hi-res material, I kick off with a 24/96 version of Bob Marley's Stir It Up and things don't get off to the smoothest of starts. The track might not boast the greatest recording quality around, but even so the bass is rather more bloated than I am used to and the vocal has a disconcerting rough edge and lacks the refinement I am anticipating from the AKG. Switching the cables over to the chunkier 3m hi-fi-quality lead and plugging the N90Q into an LH Labs Geek Out M headphone amp/DAC (HFC 393) plugged into my MacBook's USB socket yields far smoother results. It's a much more together sounding performance that loses all the aforementioned edginess. The sound is big and with a good level of space and detail that means you don't get that shut-in feeling that can often be a trait of closed-back noise-cancelling headphone designs, and background noise levels from the active noise-cancelling circuitry is reassuringly low. The string sections in Craig Armstrong's Tender stretch wide of the earpieces with a rich involving sound that draws me deeper into the track.
If you like your sounds on the rockier side and enjoy big slabs of bass, the AKG won't disappoint. There's plenty of drive to deliver Muse's Supermassive Black Hole with the level of bass energy the track deserves, and although it's not the tightest bass line I've ever heard and can seem a tad sluggish at times, on balance everything is in good measure and the AKG serves up the track with gusto and in a very enjoyable way.
You'd expect a headphone at this price to handle delicacy well, and so it proves. Adele's vocal on Hello sounds immensely detailed with the kind of intimacy behind the undeniable outpouring of emotion contained within the singer's latest recording. Kate Bush's King Of The Mountain provides a superb mix of thundering electronic bass, guitar, percussion with a haunting vocal all perfectly rendered and detailed and incredibly enjoyable, highlighting that this is where the AKG really shines.
Conclusion
It's an impressive feat to balance high-quality sound with effective noise-cancelling technology, but the N90Q manages to pull it off with tremendous success in what is a stunningly luxurious package. Internal DAC support and the rather subtle EQ settings aside, only its price really counts against it. LD
DETAILS
PRODUCT: AKG N90Q
ORIGIN: China
TYPE: Noise-cancelling over-ear headphones
WEIGHT: 460g
FEATURES
● Offset 52mm dynamic drivers
● Quoted sensitivity: 115dB/mW
● Quoted battery life: 12 hours
● Detachable cables: 3m; 2x 1.2m for iOS and Android; USB charger cable and top-up battery pack
DISTRIBUTOR: Harman UK
TELEPHONE: 01707 278113
WEBSITE: uk.akg.com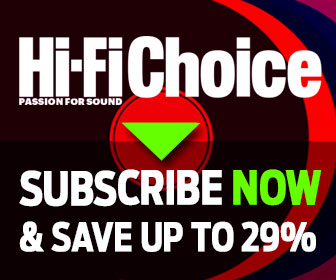 Inside this month's issue:

Hegel's V10 phono stage, iFi Audio Diablo DAC/headphone amplifier, VPI Prime 21+ turntable, System Audio's Legend 5.2 Silverback standmount, high-end headphones Group Test and much, much more...
Standout tracks from our
Music Reviews
section, plus our current favourites to play in the
HFC
office.