Arcam Solo Uno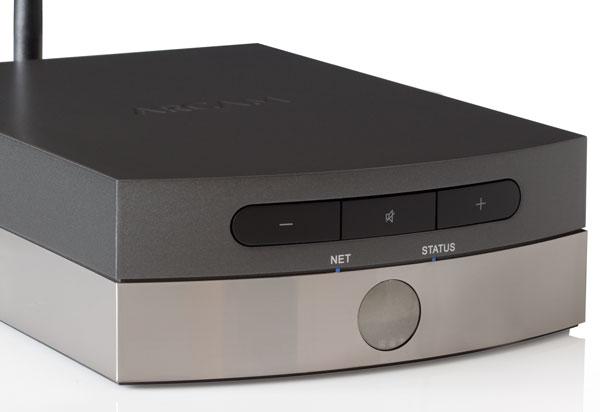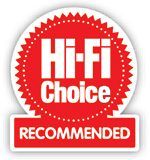 There's an art to hi-fi product photography: having worked in the past with one of the best – and certainly the most experienced – in the business, I came to realise that a number of factors were in play: not only must the product look good, but the tyre-kicking reader needs to see all the details, from the labels on the buttons to all the sockets on the rear. What's sometimes slightly harder is conveying the size of a product, especially in a picture with no terms of reference. Often the only clue is in that all-important back shot, where at least the sockets will provide a point of reference of sorts. These musings were brought to mind when I unboxed Arcam's latest Solo, the Uno 'streamer amplifier'. There is something of the Russian Matryoshka doll about the unpacking, which goes through three layers of box before finally revealing how tiny the Solo Uno actually is.
For anyone used to Arcam's Solo models, which have encompassed both stereo and multi-channel video playback, this will come as a surprise, yet the Uno is clad in cast aluminium casework for a feeling of solidity with the controls on the front being both sensibly sized and nicely weighted, operating with a smooth action.
Mind you, not much happens when you do push the largest of those buttons to turn it on, beyond the illumination of status and network LEDs. Despite being a complete 'just-add-speakers' streaming system, it has been designed for simplicity, of both looks and operation. So all you get on the front, apart from that power switch, is a trio of buttons.
There's not even a sniff of a conventional remote control here: instead, all operation is in the hands of Arcam's Music Life app, which provides access to UPnP streaming of music stored on a computer or NAS drive on the network, plus internet radio and podcasts and music streaming services.
Deezer, Highresaudio, Napster, Qobuz and Tidal are catered for, with MQA decoding on hand for Tidal.
At the time of writing there are some issues with the app working with Android 10, with a resolution being delayed by COVID-19 so running Android 9.0 Pie might be the best bet.
The Solo Uno is also compatible with both Apple AirPlay 2 and GoogleCast so those with music on their phone or tablet, or using those devices to stream content, can direct audio to it wirelessly. Though there's no claim for Roon-ready status on the information for the Solo Uno, it pops up on Roon Control apps, albeit with an 'Uncertified' warning flag. So it's reasonable to expect developments in the near future, even though it seems to work well as a Roon endpoint.
The simplicity of the Solo Uno is further illustrated by the relatively meagre connectivity on the rear panel. Networking is via either wired Ethernet or wi-fi, with the usual stub antenna provided in the box, and while there's also a USB Type-A socket, this is purely for service purposes. The four solid terminals to feed a pair of speakers are ranged across the top, straddling the antenna mounting-point, and apart from that you just get a single RCA for connecting an active subwoofer – low-pass filtered at 80Hz – and a 3.5mm analogue line source input.
The maximum sampling rate available for streamed sources is 24-bit/192kHz, and the output power of the "class leading super-efficient amplifier design" is 25W per channel into an 8ohm load, and 50W into 4ohm – all of which should be more than sufficient for a product at this level. Don't expect stump-pulling power or the ability to drive socking great floorstanders and you'll have no problems: this is designed as an ultra-simple small-room solution.
However, don't think the compact size and relatively modest output figures mean this is a stereotypical weedy micro-system: used with sensible speakers – for much of the listening I use the Focal Chora 806 (HFC 465), which costs about the same as the Arcam – it won't disappoint. Trials with older and smaller speakers I have to hand, including the very inexpensive Roth Oli RA1 (just under £100) suggest it can also create a very involving sound with budget speakers, while having the wherewithal to drive some more ambitious designs, too. Sound quality The Solo Uno has a very Arcam sound, which in context is no bad thing at all: the balance is slightly safe and soft, with a rich bass by the standards of systems of this kind, meaning it will flatter small speakers and deliver a very listenable sound. That's much in evidence with the little Roth speaker, but even with the Focal it's clear that though the bass is slightly enriched, it's still well controlled and able to drive rhythms smartly. For example with the stripped-down arrangements of the ChangesNowBowie set, the Arcam delivers fine detailing and although there's not quite the ambience much more expensive streaming equipment will deliver, the warmth and intimacy of the sound is persuasive, and the timbre of Bowie's voice is delivered with excellent character. This isn't, perhaps, a system to choose if you want to blast out tunes at party levels day in and day out, but it has more than enough drive and power to punt music along at decent home listening volumes. Playing Paul Weller's On Sunset album and the rhythms and punch of Old Father Tyme and Earth Beat have appropriate weight and slam, while giving good insight into often dense mixes.
It even has a good stab at large-scale classical music, as it shows with Arabella Steinbacher's sometimes frenetic reading of Vivaldi's Four Seasons, while Sheku Kanneh-Mason's not always successful attempt at the Elgar Cello Concerto nonetheless finds the Solo Uno unearthing decent texture from his instrument while bringing out the scale and finesse of the LSO under Simon Rattle. Conclusion Rather like this performance, the Solo Uno may not be the last word in what can be achieved from the source material, but it's undeniably commercial, easy to enjoy and covers its tracks extremely well. AE
DETAILS
Product: Arcam Solo Uno
Type: Streaming amplifier
FEATURES
● UPnP streaming; Apple Airplay 2; GoogleCast
● Ethernet/wi-fi networking
● 3.5mm stereo aux input
● Subwoofer output
● 2x 25W output (8ohm)
Read the full review in
Issue 466

SPONSORED VIDEO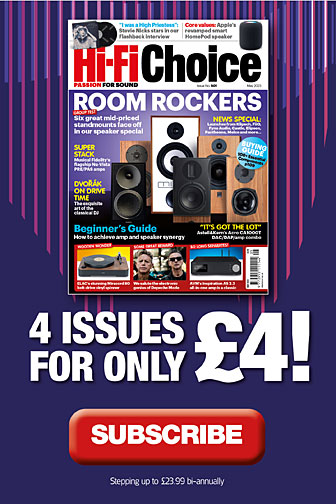 Inside this month's issue:

Wison Audio's exquisite Sasha V floorstanding loudspeaker, Origin Live Sovereign S/Agile turntable/tonearm, Final Audio ZE8000 true-wireless earbuds, Astell&Kern AK PA10 portable headphone amp, Aretai Contra 100S standmount speaker and an integrated amplifier Group Test