Audeze iSINE 10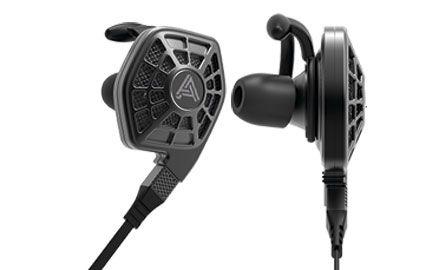 The worlds first planar magnetic in-ear looks innovative. We take a listen to see how it performs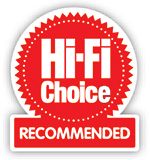 Audeze is best known as manufacturer of full-size headphones that use planar magnetic driver technology to achieve thin and lightweight units with the voice coil printed into them, resulting in a large radiating area with little mass. The iSINE 10 is the first in-ear to make use of such a driver.
Making such a design work in an in-ear form is no small undertaking. By the standards of a normal planar magnetic driver, the 30mm unit used here is tiny but still larger than the ear canal utilised by in-ear models.
In order for the design to work, the iSINE has been built as a flat section that sits outside of the ear. The output from the driver is then taken via a port into the canal. The fitting points are via a rubber dome on the end of the port and a clip that attaches to the in-earphone and loops around the ear. Build quality is good and you get a useful carry case that is big enough to hold the in-ears, but small enough to be usefully portable.
Audeze has ensured that the new driver design incorporates many of its traditional refinements. This means that it uses 'Fluxor' magnets to give it the required power and a Uniforce voice coil to give it linear and effective movement. Not content with building a world first, it has also equipped the iSINE with another innovative feature. As well as a conventional cable that has a regular 3.5mm jack, there's also one that terminates in a Lightning connection for Apple devices. This includes its own decoding and amplification and also features a mic and inline remote. Install the Audeze app on your device and you can tweak the EQ settings to suit your taste.
Sound quality
Initially using the iSINE 10 via the conventional analogue cable into Chord Electronics' Mojo (see p31) is an impressive experience. Sensitivity is comparable to similarly priced in-ears, and mobile devices should have no problems effectively driving it. Listening to Public Service Broadcasting's Live At Brixton, the Audeze handles Sputnik with the speed and clarity of a single armature in-ear, but one with a frequency response rather in excess of what you would generally expect from such a design. At the same time it sounds faster and more cohesive than all but the very best dynamic or multiple armature designs.
This is most clearly apparent in the bass response. The sledgehammer blows of percussion in Underworld's And I Shall Kiss generate a palpable force in the ear, but there's nuance as well. The speed and detail retrieval is outstanding and it draws you into the performance very effectively. Compared with the recent test-topping Noble Trident (HFC 421), the Audeze can sound fractionally sterile in its upper registers, lacking some of its warmth and sweetness but never sounding forward or harsh.
A eureka moment comes when connecting the iSINE 10 via its Lightning cable to an iOS device – in this case an iPad Air running Tidal HiFi streams. Where the performance with the Chord Mojo headphone amp/DAC leaves the iSINE sounding fractionally sterile at times via the inhouse decoding and amplification, it sounds a little lusher and more engaging. Nikki Lane's Highway Queen connects in a way that highlights her exceptional voice and intriguing lyrics. At the same time, none of that speed and low-end punch is lost in the switch of devices, making this an extremely entertaining listening experience.
Conclusion
What is significant about the iSINE 10 is that distinctive appearance aside, the drivers don't do anything to draw attention to themselves while listening to music. While the iSINE 10 is good when used via a conventional 3.5mm cable connection, it truly excels in partnership with an iOS device connected via a Lightning cable and for Apple owners it's pretty much a must-have product. ES
DETAILS
Product: Audeze iSINE 10
Price: £399
Origin: USA
Type: In-ear headphone
Weight: 20g
FEATURES
● Driver type: 30mm planar magnetic
● 2x detachable cables with 3.5mm jack and Lightning connector
● Leather and canvas carry case
DISTRIBUTOR: Exertis Unlimited
TELEPHONE: 0208 3585858
WEBSITE: audeze.com

Read the full reveiw in issue 423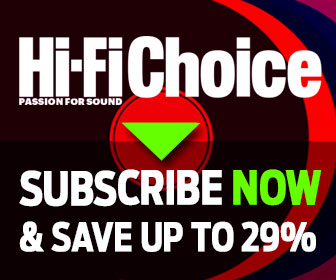 Inside this month's issue:

Hegel's V10 phono stage, iFi Audio Diablo DAC/headphone amplifier, VPI Prime 21+ turntable, System Audio's Legend 5.2 Silverback standmount, high-end headphones Group Test and much, much more...
Standout tracks from our
Music Reviews
section, plus our current favourites to play in the
HFC
office.