Audiovector QR 1
The Danes know a thing or two about making speakers, but even by their high standards this standmount is something special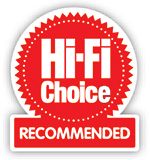 Conveniently, you can count Denmark's major speaker makers on the fingers of one hand. But while DALI, Dynaudio, Jamo and B&O could all rightly claim to be hi-fi savvy household names in the UK, you're probably a little less familiar with Audiovector. I'm pretty sure the company's home town of Copenhagen wouldn't be quite such a wonderful place without it, though – not least for its highly unusual policy of making upgradeable speakers. Yes, you can send your base level standmount or tower back to the factory for a shot of material fettling so that when you unpack it for the second time, the déjà vu stops when the music starts and it sounds a whole lot better than before.
It's a service that says much about Audiovector's desire to keep its customers happy and a thought that must have crossed the minds of rival speaker manufacturers on the way to being filed under 'too hard'. And if the company granted the same luxury to all its speaker lines, it probably would be. At the more affordable end of its catalogue, however, what you see is what you get (forever), so the focus shifts to more familiar goals: extracting the best possible performance for real-world money. Thanks to the company's long-established high-end credentials and insistence on designing and making everything in Denmark, it's well placed to do just that.
The ambition is realised in the latest QR range, which replaces Audiovector's well-liked entry-level Ki lineup. So far there are just two models, a three-driver, two-and-a-half way QR 3 floorstander and the £750 two-way QR 1 standmount reviewed here. Audiovector CEO Mads Klifoth (son of company founder Ole) was responsible for the design of the QR series and had a very specific product in mind from the outset. "I wanted to make a speaker respecting Audiovector's heritage and renowned and developed concepts," he says. "Also a speaker with build quality and value for money rarely seen at the price point; one built in Denmark with aesthetic and sonic aspects that appeal to everybody, not just audiophiles". In the hyper-competitive quality standmount sector, far more contentious boasts than that barely raise an eyebrow, but unpack the QR 1's tech spec and there's plenty to suggest Audiovector is deadly serious.
If you're going to play the 'attainable high-end' card, a ribbon tweeter is now almost de rigueur – especially so ever since Quad reasoned its £499 baby S-1 standmount (HFC 404) should have one. No half measures here, then. Audiovector hasn't gone all ribbon-lite for the QR 1 but effectively lifted the full house Gold Leaf Air Motion Tweeter (AMT) from its flagship R11 Arreté tower, complete with compression-reducing double rear chamber, and installed it into this compact, front 'slot'-ported design.
I've seen a good many ribbon tweeters of late, but none has looked quite as good as the QR 1's AMT. There's a reason for this. The exposed gold mesh 'S-Stop Filter' (to smooth sibilance) sits in a housing made from a single piece of aerospace-grade aluminium that's been precision machined, glass blasted and brushed and then anodised with a tungsten/titanium finish to have a reassuringly expensive sheen. The 150mm mid/bass driver is hardly less impressive. An all-new design Audiovector has christened 'Pure Piston', it features a sandwich-type cone, two layers of aluminium constraining a fibre and foamed glue filling. The filling is intended to mitigate the high-frequency break up behaviour of the otherwise desirably stiff and pistonic aluminium cone. The upshot is that the mid-bass driver is good for much higher frequencies than would be the case with a conventional unit and, therefore, makes the handover to the ribbon a much simpler affair requiring no special equalisation in the crossover. Another neat feature is the slot-style reflex port near the base of the baffle, so designed to minimise port resonance. The port is internally damped, too – just enough to eliminate 'chuffing' without compromising bass response. It certainly permits easy placement, which was a key factor in the speaker's development. When Audiovector refers to the QR 1 as a 'bookshelf' design, it really means it. In fact, a particular bookshelf from a well-known Swedish store was purchased as part of the design process to ensure the description isn't misleading. That said, it would be a shame to tuck the QR 1 away. It might be bijou, but the combination of black piano lacquer, a soft-sheen silver mid-bass driver and gold ribbon tweeter framed in cool tungsten grey is rather lovely. With its rounded corners and inert, chunky build, the enclosure hits the right notes, too, and both looks and feels as if it belongs to a more costly model.
Sound quality
Three things become immediately apparent. The QR 1 is uncoloured, fast and transparent. It can't be unrelated to the tweeter's contribution. Powerful insight and resolution are expected, but it manages to avoid the trap of sounding overly lean and emphatically explicit. No, this isn't the warmest or 'fleshiest' standmount you'll ever hear, but it does sound tonally accurate and wonderfully precise.
The speaker's handling of complex material – Pat Metheny's densely layered Imaginary Day – clearly marks it out as something special. You can really hear through the mix front to back, and right down to the noise floor. Effortlessly crisp timing is complemented by remarkable clarity and vivid dynamics. But there's also an overarching sense of control and composure. The trumpet of Miles Davis on In A Silent Way has an almost luminous sonority and just the right amount of bite, but no undue brightness or exaggeration. Stereo is superb, too, with almost uncanny reproduction of acoustic cues, whether natural or contrived in the studio, and finely focused, pin-point imaging.
Carl Palmer's drum solo on the remastered CD of ELP's Welcome Back My Friends… live set has a taut and palpable presence in the listening room while Greg Lake's bass guitar acquires a fresh subtlety and harmonic richness. Indeed, whatever I play benefits from the QR 1's resolute presentation, an ability that conveys the character of the performance space as well as the performers – the almost subliminally sensed reverberations and reflections that are so vital to nailing that often elusive sense of realism.
But perhaps best of all is the intoxicating sense of energy and musical conviction the baby Audiovector whips up. If the purpose of hi-fi is to pull away the curtain of artifice between recording and listener, this small, smart loudspeaker tugs a little harder than most.
Conclusion
The 'mini monitors' of yore always carried an appeal out of all proportion to their size. The sophistication and high-end sensibilities of today's contenders arguably generate an even stronger allure. If you want to know why, an audition date with the QR 1 should provide all the answers. DV
Like: Ribbon tweeter; transparency and speed; build and finish
Dislike: Some lack of bass weight to the sound
We say: An all but perfectly executed quality standmount at a realistic price
DETAILS
PRODUCT: Audiovector QR 1
PRICE: £750
ORIGIN: Denmark
TYPE: 2-way standmount loudspeaker
WEIGHT: 6.2kg
DIMENSIONS (WxHxD): 190 x 325 x 232mm
FEATURES
● Gold leaf AMT ribbon with double chamber
● 150mm Pure Piston mid/bass driver
● Quoted sensitivity 87dB/1W/1m (4-8ohm)
DISTRIBUTOR: Audiovector
TELEPHONE: +45 3539 6060
WEBSITE: audiovector.com

read the full review here

SPONSORED VIDEO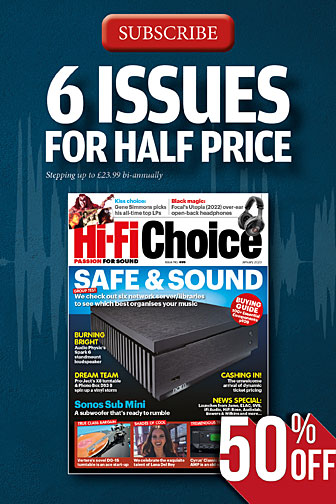 Inside this month's issue:

Six wireless speakers duke it out in our Group Test, Mitchell Acoustics' uStream Go portable Bluetooth speaker. HiFi Rose's RS250A AV streamer, Sumiko's Blue Point No. 3 MC cart and a World Exclusive first test of Q Acoustics' 5000 range