Bluesound Vault 2i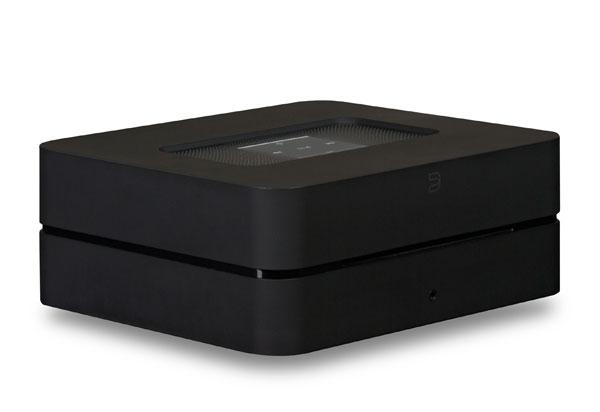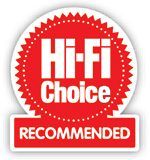 Bluesound's recently updated ecosystem of products has enabled the brand to go from capable contender to a major force in the world of networked audio systems. Helped by the inclusion of the natty BluOS operating system – also found on NAD's M10 streaming amplifier (HFC 451) – there's a compatible component for pretty much any role in today's connected home.
The Vault 2i is a 2TB network hard drive, CD ripper and streamer, making it one of the more specialised products in the company's range. Effectively, it is a music server that really only works as part of the BluOS ecosystem of products. It can rip CDs direct to its internal storage via the slot-loading disc mechanism, but its library of content cannot be seen by any other UPnP or DNLA device.
This might sound unusual in the world of network attached storage, but the Vault 2i has some additional features to broaden the appeal. The server facilities are mated to the same playback hardware as the company's Node 2i music streamer, which means the Vault 2i can decode its own library and output via its RCA, coaxial or optical sockets. Effectively, if you are unsure about networked music systems, the Vault 2i removes a great deal of complexity and is just as happy working directly into an integrated amplifier, for example, as it is feeding multiple connected products around the home.
It is compatible with PCM formats up to 24-bit/192kHz and MQA and a considerable selection of music streaming services are embedded and supported natively. As well as AirPlay 2, there's Bluetooth with aptX HD for short-range wireless streaming from a compatible device and physical inputs in the shape of a combined 3.5mm optical digital/analogue jack. It can also act as a Roon endpoint (although not a Roon Core). Chromecast seems to be the only notable omission and the only minor downside is that the internal drive is audible at times and selecting the digital input via the BluOS app is cumbersome. The Vault comes in black or white matte casework and fits effortlessly with other Bluesound components.
Sound quality
With the server loaded up with content and connected to a Naim Supernait 2 integrated amplifier and Neat Momentum 4i floorstanding speaker, the overall character of the Vault 2i is slick and in keeping with my experience of other Bluesound products. A 16/44.1 rip of Nils Lofgren's Acoustic Live is a truly outstanding recording, although the amount of treble energy in it can sometimes have you nudging the volume down, but the Vault 2i delivers on the sheer dynamics of Keith Don't Go without it tipping over into an edgy 'wall of sound'.
Material played out by the music server creates a solid, believable soundstage that, while not as spacious as some streaming rivals, is able to portray Lofgren, the stage and his enthusiastic audience in a manner that makes total sense to the listener. Give it something enormous like Underworld's mighty live recording of Push Upstairs on the Everything Everything album, and it doesn't quite deliver the scale and visceral impact that is possible on some other devices but it's far from unconvincing. Some of this seems to be down to the bass, which favours detail and speed over outright depth, but if I were asked to pick two of those three attributes, those are ones I'd favour.
As a server that links to other Bluesound devices, the Vault 2i is seamlessly integrated. Comparing its performance with my resident Melco N1A NAS drive (HFC 397) reveals no significant differences. The only area of annoyance is that if you don't use the Vault 2i for an hour or so, there's a momentary pause as the hard drive fires up before playback begins.
Conclusion
The 'worth' of the Vault 2i is going to depend heavily on how you see your networked audio setup evolving. If you just want a standalone player able to store its own content, then there are cheaper solutions available. But if you can see yourself buying into the BluOS ecosystem, it offers a very well thought out way of starting in a single room that will be able to support others as your system grows. All things considered, Bluesound's Vault 2i is a slick and highly practical addition to a BluOS networked music setup. ES
DETAILS
Product: Bluesound Vault 2i
Price: £1,100
Origin: Canada/China
Type: Music server/player/ripper
Weight: 1.8kg
Dimensions: (WxHxD) 220 x 90 x 192mm
FEATURES
● 2TB HDD storage
● CD ripping
● Input: 1x 3.5mm digital optical/analogue jack
● Outputs: 1x stereo RCAs, 1x optical digital; 1x coaxial digital
● AirPlay 2; aptX HD Bluetooth; integrated Spotify, Tidal, Qobuz, Deezer and internet radio streaming services
Read the full review in
August 2019 issue 452

SPONSORED VIDEO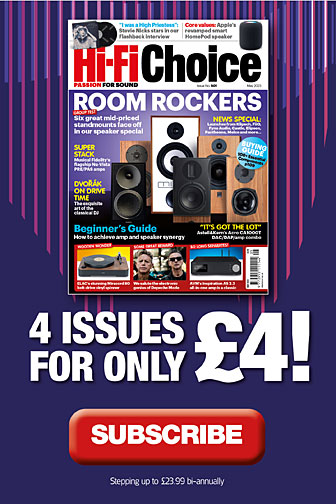 Inside this month's issue:

Klipsch R-50PM powered loudspeaker, DS Audio Grand Master Extreme cart, Astell&Kern A&futura SE300 portable music player, Elipson Legacy 3230 floorstanding speaker and our round up of the best music streaming services