Bowers & Wilkins 705 Signature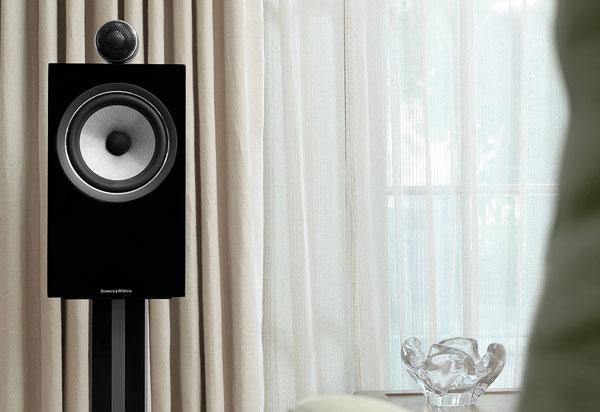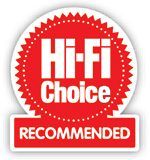 A quick history lesson: Bowers & Wilkins updated its entry-level CM6 series 2 floorstander in the autumn of 2017 to the 705 S2. This is the latest in a long line of standmounts, stretching back to the old 600 series that later became the CM1 in 2014. Then, in 2020 the company produced this special Signature version of the 705 you see before you.
I must admit that I wasn't a fan of the old CM series designs, or indeed the 600 that came before. Yet in the 700 S2 range launched a few years ago, I thought B&W had performed a step change in the quality of its budget speaker offerings. I reviewed the 705 S2 (HFC 430, at £300 more than the previous CM6 S2) and really liked it. There were two main reasons for that – the speaker's new tweeter and mid/bass unit. The carbon dome tweeter-on-top technology and Continuum mid/bass were largely 'trickled down' from the 800 Series no less – and it showed…
Now, it's the 705 S2's turn. B&W has just launched two new Signature versions of its premium loudspeakers from the 700 Series range – the other being the 702 floorstander. These come with a lavish finish that's hard not to love – Datuk Gloss ebony-coloured veneer from specialist Italian wood company Alpi. Each pair is said to be unique, with no two models sharing the same grain pattern. Nine coats – including primer, base coat and lacquer – create a glass-clear finish. Bright metal trim rings around the mid/bass cones and silver-finished tweeter grilles are added, to make the speaker 'pop' even more.
Lovely as this is, what really interests me are the new, selected passive components in the crossover. The company says that specially treated and upgraded bypass capacitors sourced from Mundorf are now fitted, along with larger heatsinking. The rest is standard B&W 700 S2 series fare, which is no bad thing. The carbon dome tweeter has a 30-micron aluminium dome stiffened by physical vapour deposition, with a coating of carbon. There's also a 300-micron carbon ring profiled to match the form of the main dome, bonded to the structure's inner face for exceptional stiffness and low distortion, while still being relatively light. As per the 705 S2, the 25mm dome tweeter sits outside the main cabinet in a shaped aluminium enclosure, similar to the 805 Diamond.
Another big improvement is the 700 series Continuum cone. Earlier B&Ws used Kevlar, which has the benefit of stiffness but was a bit too resonant. The Continuum cone is a woven composite less prone to break-up, and when it does, it does so in a less sonically intrusive way. It comes in 165mm mid/bass driver guise.
B&W offers a set of matching stands, although no variant of the 705 is especially fussy about placement, providing it's sat securely at ear height placed about 30cm or more out from the boundary wall.
Sound quality
To my surprise, the 705 Signature sounds pretty sluggish on first audition – but after a day or so of continuous running, things change dramatically. What initially seemed compressed and muffled becomes a clean, open and precise listen. Indeed, it's largely as I remember the original 705 S2, aside from its greater insight. There's more going on in the midband and a fractionally fuller bass that causes me to move it a little further out into the room, to good effect.
I power the 705 Signature with my Sony TA-E86/TA-N86B pre-power running in full Class A mode, and find myself playing a lot more vinyl than I normally do. This is down to the fact the 705 Signature is good enough to signpost the slightly opaque midband of my affordable reference integrated, Exposure's 3010S2-D (HFC 397).
Change's A Lover's Holiday has a slightly soft-focus feel with a typically sweet, silky sound of the late disco era – and the B&W tells me all about it. It handles the midband detail like a pro, giving a crisp and open rendition that takes me close to the original studio mix. The downside is that tonally, it's ever so slightly on the dry side; meaning the piano doesn't have the rich resonant quality it should. This means it will work best with slightly warm-sounding ancillaries.
The 705 Signature really hones in on the rhythm guitar work. This is beautifully syncopated with the rest of the instruments, and I love the interplay between it and the lead vocal line. Thanks to its inherit transient speed, it injects zip into a song that moves along at a more sedentary pace than many.
Dynamics are handled very well too, especially for a compact standmount design with a smallish mid/bass unit. The eighties rock of Rush's Red Barchetta is a visceral thrill, with the dramatic tension of the track so ably conveyed. Geddy Lee's propulsive bass guitar is also key here, more as a percussive instrument than something to fill in the bottom octaves. Bass isn't prodigious, but what there is, is taut, sinewy and propulsive. The bottom end positively pulses with power, piling on the drama.
So what about the frequency extremes? The Rush track is a joy with the hi-hat cymbals sounding shiny, lustrous and powerful without being harsh. It gives the recording an excellent sense of atmosphere up top, bettered only by speakers with ribbon tweeters like Neat's Ministra (HFC 465). At the other end, Too Strong For So Long by Manix shows its bass prowess, proving capable of soaking up a lot of power. Tracks with a heavy bottom end such as this techno classic show that the B&W can mete out low frequencies as good as almost any other standmount of its size and price. Owners of infinite baffle rivals such as the ATC SCM19 (HFC 465) will still be able to hear its bass reflex port imparting a subtle softness in the bass, though. The 705 Signature proves reasonably extended for its size, although if you're a serious student of subterranean sound, then I suggest you look to the floorstanding 702 Signature instead.
Some vintage technopop courtesy of Dollar's Shooting Star shows it's equally gifted at soundstaging. I love the spacious, atmospheric feel of this track via the B&W with its whizzy synthesiser effects hard panning from left to right and back. The 705 Signature proves well able to hang images back when called upon to do so, and push forward a little too – underlining its fine depth perspective. I've heard better from similarly priced dual concentric designs over the years, but not much. It underlines my feeling that this speaker is an excellent 'jack of all trades', and master of many.
Conclusion
B&W's 705 Signature standmount faces up to its price rivals very well; it's there or thereabouts on pretty much every performance metric. It has been carefully voiced to appeal across a wide range of music types, and delivers the sonic goods in everything from a small space to a medium-to-large sized listening room. Factor in excellent build and attractive styling, and a lot of people are going to like it. Despite the very stiff competition in this hotly contested market sector, it should fare very well indeed. Consequently, it comes warmly recommended. DP
DETAILS
Product: Bowers & Wilkins 705 Signature
Type: 2-way standmount loudspeaker
FEATURES
● 1x 25mm carbon dome tweeter
● 1x 165mm Continuum mid/bass driver
● Quoted sensitivity: 88dB/1W/1m (8ohm)
Read the full review in
Issue 466

SPONSORED VIDEO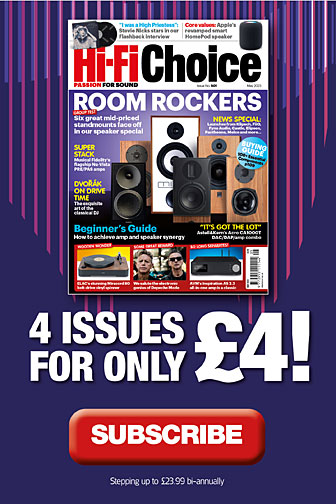 Inside this month's issue:

Wison Audio's exquisite Sasha V floorstanding loudspeaker, Origin Live Sovereign S/Agile turntable/tonearm, Final Audio ZE8000 true-wireless earbuds, Astell&Kern AK PA10 portable headphone amp, Aretai Contra 100S standmount speaker and an integrated amplifier Group Test