Bowers & Wilkins 707 S2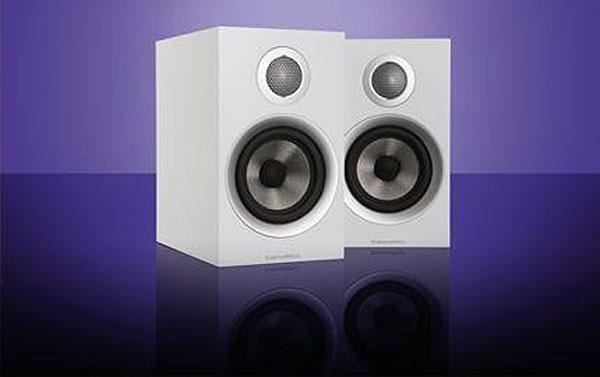 We thought we knew what to expect from the smallest member of B&W's 700 Series family. We were wrong...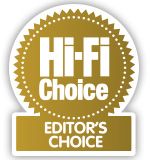 Few hi-fi components read from a more conflicted job sheet than the standmount speaker. Put yourself inits place. Number one, you need to persuade your owner that, however tempting, being tucked away on a bookshelf isn't that great an idea if you're expected to give your best performance. Second, having avoided that dusty corner cosying up to Ian McEwan, the stout pillar you're now perched on eats up as much floorspace as a floorstanding tower so, yes, the pressure's on to deliver sonically. Third, whatever it takes, you've got to make that tautly dimensioned, inherently low colouration cabinet with its attendant rhythmic agility, two-way driver coherence and much vaunted imaging ability really count. And fourth, when it comes to full-blooded tonality and deep, potent bass, wave the white flag and your owner might buy a subwoofer.
In other words, certain constraints and compromises are inevitable. That doesn't stop makers attempting to mitigate inherent limitations through clever voicing and port tuning, while some try to defy reason altogether and deliver the entire, bass replete, quart from a pint pot. Good luck with that.
And yet, in its short career so far, the smallest member of Bowers & Wilkins 700 Series family, the 707 S2, has gained a reputation for grabbing the troublesome latter proposition and running with it. Given the company's size, research budget and permanent residence at the sharp end of speaker design, who'd bet against it cracking this particularly troublesome nut?
As we saw with the 705 S2 and 703 S2 floorstanders reviewed in HFC 430 and 433 respectively, the 700 Series replaces the CM Series and installs a more ambitious set of performance goals drawing on tech trickled down from the company's flagship 800 Series – allowing Bowers & Wilkins to offer a taste of the cutting edge at a much more affordable price point. The £799 707 S2, like the slightly larger £1,099 706 S2, is a more conventional two-way small box with the carbon tweeter fixed to the baffle. The point is, it's a carbon tweeter.
B&W's new 25mm 'carbon dome' tech aims to bridge the sizeable gulf between the aluminium double dome used in its 600 Series and the diamond dome that gives the 800 Series Diamond its name and contributes towards the necessarily lofty pricing.
The carbon dome has two parts. The front is a 300-micron aluminium dome stiffened by a PVD (Physical Vapour Deposition) coat of carbon. This is teamed with a 300-micron carbon ring that's bonded to the inner face of the structure. The resulting stiffness, resistance to distortion and light mass is claimed to push the first break-up point to 47kHz (against the standard aluminium dome's 37kHz), which is well out of harm's way. Naturally, baffle mounted, it doesn't benefit from the 705 S2's decoupled bullet-shaped housing, milled from a solid mass of aluminium, but is exceptionally inert.
Also lifted from the 800 Series is the 'Continuum cone' mid/bass driver, albeit in shrunken 130mm form for the 707 S2. And what's this, no Kevlar? Nope, that's kept strictly for the entry-level 600 Series speakers now. The Continuum cone is made from a new composite material that B&W is coy about disclosing. But it is woven in the Kevlar way with the aim of stamping out the undesirable effects of a conventional cone's transition from pistonic motion to break-up modes. B&W calls it "optimised and controlled flexibility" and the intended upshot is a cleaner, sweeter, more open and neutral midband performance. In addition, Finite Element Analysis (FEA) is used to optimise the design of the driver's aluminium chassis and, again, to depart from the limitations imposed on the outgoing CM Series with its heavier and less stiff zinc chassis.
The mid/bass unit further benefits from the presence of a tuned mass damper on the front face of the chassis to soak up any remaining resonance in the structure. And, adapted from the system used by the 800 Series Diamond, it also enjoys a degree of decoupling from the main enclosure, once more helping to keep the vibrations where they should be.
Speaking of which, the 707 S2 is as smart an £800 box as you could wish to see. There isn't the broad choice of finishes you get with a Monitor Audio or a KEF, but the three on offer – gloss black, rosenut wood or, as here, satin white – look and feel classy with smooth surfaces, crisp corners and edges and a reassuring sense of well-damped solidity. Detailing is neat rather than showy, but then the drivers are handsome enough without any need for embellishment. Round the back, fine engineering is just as evident. The sturdy bi-wire binding posts and a surprisingly generous edition of B&W's flared and dimpled bass reflex port fill it well.
Normally, I sideline 'dedicated' stands in favour of my super heavyweight Slate Audio option, which nearly always does a better job. Not in this case. More than a perfect aesthetic match for the speakers, the FS-700 S2 stands are meaty numbers in their own right with provision for mass loading and tucking the cables away out of sight inside the deep columns. Better still, the metal top plate can be bolted directly to the bottom of the speaker, making for an extremely rigid and stable structure top to bottom, especially if the decently sized MDF base is securely located to the floor with the extremely sharp, spikes supplied. The stands add £400 to the outlay, but it's money well spent.
Sound quality
Playing a hunch that those spikes will easily bore down through carpet and dig into the concrete floor of my larger (8 x 4m) listening room, so it proves – no twang, no wobble. In fact, it would be hard to imagine the 707 S2 being locked more firmly in space. I'm pretty sure that if it is going to pull a grand-scale performance from its diminutive dimensions, this – and giving it a little space to breathe – is key. A two-stage port bung is included and can be used to tune the low-frequency output for less than optimal settings – maybe the dreaded bookshelf. But, no question, best game is around 40cm from the rear wall on dedicated stands.
For amplification, I settle on the unfeasibly potent and grippy (for such a modest £928) Emotiva BasX PT-100/A-300 pre-power combo (HFC 329), which last saw review action in this room driving a pair of £7k Focal Kanta No. 2 floorstanders (HFC 435). This is probably more muscle than strictly necessary, but taking a shortcut with amplification isn't a good idea as the 707 S2's low-ish claimed sensitivity of 84dB/1W/1m and minimum impedance of 4ohm (nominal 8ohm) effectively rules out low watters.
Top of the rack is Yamaha's CD-N301 network CD player (HFC 401) acting chiefly as a CD transport with the Emotiva preamp's AD1955 24-bit/192kHz Analog Devices chip taking care of digital conversion.
What happens next is extraordinary. The 707 S2 fills the big room with music – Diana Krall's achingly beautiful cover of Eagles' Desperado from the Wallflower album to be exact. No catch, no caveats, no kidding. Naturally, I've had small standmounts in here before. None has sounded as large, confident and open, none so authoritative and well balanced. Actually, some slimmer floorstanders have struggled to command the room in the way the 707 S2 does, yet the baby Bowers & Wilkins seems born to the task. True, Krall's dusky vocal, spare piano phrasings and lush string backdrop lean more on tonality, warmth and texture than tempo and timing, but the way these qualities are layered and anchored in
a truly three-dimensional soundstage
is no less astonishing.
Bass is outstandingly good on the end of the muscular Emotiva power amp with its high current delivery and tenacious grip. Although the large room gives low frequencies the space to properly propagate, the way these small speakers combine weight and extension with a decent measure of agility and tunefulness is, frankly, ace.
Spend at least twice as much and you can buy nuggety mini monitors that possess fast, dry, meticulously pitch-perfect bass. But you tend to play at higher levels to get any real sense of weight or drive. And even then there's usually the requirement to listen in the near field for the best results.
The 707 S2 is different. It doesn't sound cold and analytical at modest volume levels, but delivers fullness, detail and dynamic expression that swells in a natural and organic way when you wind things up. Its talent for cohesion and creating the necessary space for music to breathe and resolve is brilliantly illustrated with Alison Moyet's live version of I Germinate, which has rolling bass, a vast stadium acoustic and a delicious sense of Moyet's simmering, controlled power.
It helps that the midband combines fine focus with a feeling of presence that's almost tactile. Maybe best of all, that carbon tweeter certainly seems to give the sound almost spookily believable texture and harmonic richness that only adds to this small loudspeaker's addictive sense of verve, scale and musicality.
Conclusion
I'm reminded of the slogan for the first Superman film with Christopher Reeve – "You'll believe a man can fly". Bolted to its dedicated stands and driven by a suitably capable amp, the 707 S2 seems to achieve the impossible, combining room-filling scale, proper bass and energetic rhythmic drive with remarkable dynamic freedom, natural tonality and musical insight.
It might not be the fastest or most forensically detailed small speaker on the market, but I haven't heard another that marries the advantages of being small with sonic benefits previously enjoyed exclusively by beefy floorstanders. It's freaky, but in a good way. A terrific standmount and outstanding value for money. DV
DETAILS
Product: Bowers & Wilkins 707 S2
Price: £799
Origin: UK/China
Type: 2-way standmount loudspeaker
Weight: 6kg
Dimensions: (WxHxD) 165 x 280 x 260mm
FEATURES
● 1x 25mm carbon dome tweeter
● 1x 130mm Continuum cone mid/bass driver
● Quoted sensitivity: 84dB/1W/1m (8ohm)
Distributor: B&W Group Ltd.
Telephone: 0800 2321513
Website: bowers-wilkins.co.uk
bowers-wilkins.co.uk

SPONSORED VIDEO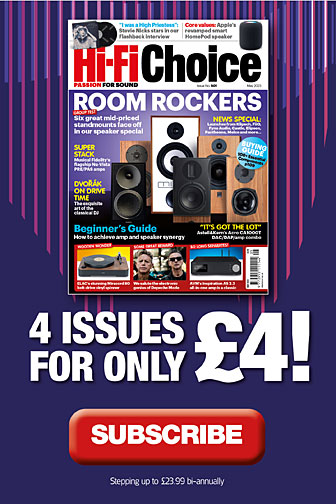 Inside this month's issue:

Wison Audio's exquisite Sasha V floorstanding loudspeaker, Origin Live Sovereign S/Agile turntable/tonearm, Final Audio ZE8000 true-wireless earbuds, Astell&Kern AK PA10 portable headphone amp, Aretai Contra 100S standmount speaker and an integrated amplifier Group Test