Bowers & Wilkins Formation Duo/Audio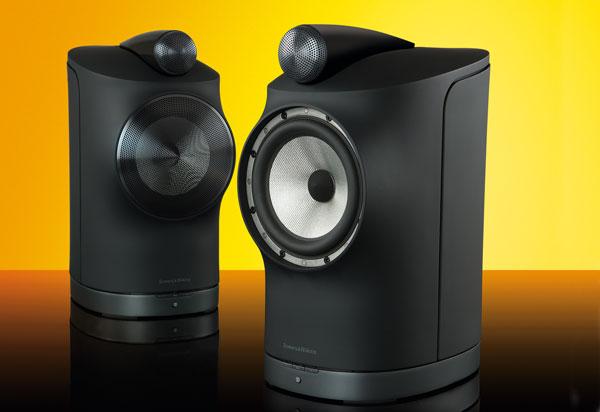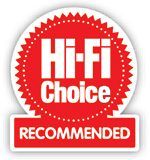 There's no doubt about it, what we expect from today's music setups and how they integrate with other components around the home has shifted dramatically from what we know as traditional hi-fi setups with racks of components. In recent years, the market for upmarket lifestyle solutions has grown enormously as brands adapt and evolve to the demands and expectations of the modern music consumer. For a loudspeaker brand with a respected reputation such as Bowers & Wilkins, this means combining its traditional expertise with passive box-shaped speaker designs into a more elegant aesthetic with streamlined functionality. It's undoubtedly a tricky balance to get right but the company's Formation platform, announced in May and introducing four speaker systems and an audio adapter, is designed to do just that.
The three current speaker models include the £900 Wedge all-in-one, the £1,000 Bar soundbar and the range-topping £3,500 Duo stereo standmount, reviewed here with matching stands (priced at £700 a pair). Supported by the £600 Audio input adapter and the £900 barrel-shaped Bass subwoofer, these can be partnered with any of the three speaker designs in the series. The Duo is the most technically interesting of all the range and echoes a familiar style that's found on some of the company's passive speaker designs.
As a pair of standmount speakers, the Duo shares the same 25mm carbon dome tweeter that is used in the 700 Series partnered with a Continuum 165mm mid/bass driver using trickle-down tech from the 800 Series. As an active loudspeaker, each driver is powered by a Class D amplifier claiming to deliver 125W and is housed in a separate module at the bottom of the speaker cabinet.
The Duo's cabinet construction is from a material called Formi, which has a polypropylene base that uses wood rather than glass fibre added to the mix and is said to ensure better damping properties than more conventional materials. Unlike many cabinets, it is constructed in two sections, connected together with a dampening compound that further controls its resonant behaviour.
As well as being an active speaker design, the Formation Duo offers wired and wireless connectivity and connects to a home network using a MESH system, which utilises a number of different receivers on different frequencies to accept data and maintain sync between the left and right channels.
As the only physical connections on each speaker are an Ethernet port and a USB service port, its functionality is closely tied to the MESH system, but there is support for AirPlay 2 devices and aptX HD Bluetooth. The primary means of streaming music is using Roon music management software via a core device – in this case Innuos' Zenith Mk3 music server (HFC 451). Once the additional elements are in place it works like a charm, but it does mean that you need to factor in the cost of the software to the overall price – around $119 per year or a one-off payment of $499 (HFC 448). Chromecast would be an ideal option, but there's no plan to include it.
If you're looking to connect more conventional component sources such as a CD player, for example, the £600 Formation Audio adapter box is a useful add-on that offers analogue stereo RCAs and digital optical inputs along with stereo RCAs and coaxial digital outputs. It's a neat way of integrating existing components into Formation's multi-room network.
Installing the speakers and adapter box at the same time, the Duo speaker detects an input on the Audio adapter and automatically switches to it and the two work seamlessly together throughout their time under test.
There's no escaping that even at its most basic hi-fi form, the Formation doesn't come cheap. The cost of the Duo with almost obligatory stands and an Audio adapter comes to around £4,800. Add on a basic Roon server and yearly subscription and the outlay can quickly creep over £5,000. Aesthetically, it goes some way to justifying its cost with its elegant shape, use of materials and pleasing proportions that make the fit and finish of the speakers and the matching stand feel particularly high.
The Formation Audio adapter is less convincing, however. It looks smart enough, but feels a little insubstantial for the asking price. Impressive though the specification of the Duo is, it is hard to ignore that some rivals appear to give better value. Better news is the quality of setup. Open the well thought out packaging, ensure that the components have power and the app will run you through the process in a very slick way, making this one of the more fool-proof synchronisation setup procedures I've seen.
Once up and running, the Formation devices function as a single cohesive system. I have heard wireless stereo speakers with less ornate networking hardware sound entirely together, but the Duo feels every bit as synchronised as a pair of passive speakers on the end of a seriously talented amplifier. It is sufficiently slick that you concentrate on the music rather than the workings going on behind it.
At the moment, the Formation products stream to a maximum of 24-bit/96kHz. Although this is going to be sufficient for most music libraries, Bowers & Wilkins says it's more interested in stability than a notional headline-grabbing claim. In the event that you have already accrued music at higher sample rates, Roon's software can be enabled to down sample prior to playback to ensure no compatibility issues.
Sound quality
If you are familiar with B&W's more recent loudspeaker updates, the Duo embraces the family sound, but has some subtle differences that stem from the active speaker design and sealed cabinet. The result is that the Duo has a potency and immediacy that is subtly different from a passive ported speaker. Listen to something like Telephasic Workshop by Boards of Canada and the speed and impact of the bass is deeply impressive. Each strike is deep and makes Bowers & Wilkins' claim of reaching down to 25Hz entirely believable, and it's wielded with a speed and articulation that really brings it to life.
As a result of having this force and scale to hand, the Duo is able to take even very large-scale material and reproduce it correctly. Placed in my small listening room, I find it's worth using the dedicated stands to bring a little more bottom end control and seemingly reduce the feeling of the cabinet being present in the music to deliver a level of insight that's more akin to a studio monitor. It finds new detail in material I feel I know well and has exceptional tonal realism too.
The gorgeous Monkey by Robert Plant is rich and room filling but never loses any of its immediacy or innate timing. This is helped by the amount of headroom that's on offer. At no stage during testing do I exceeded volume level 60 (out of 100) and at this point it is a force that you can feel as much as hear. For a compact standmount that's fairly unfussy about placement, this is an impressive achievement.
The balance the Duo strikes between delivering great recordings with all of their fidelity intact while also ensuring that less than perfect material is similarly well handled is a notable success. As lifestyle products go, the Duo definitely sits on the high-fidelity side; the decision to encourage the use of Roon, in turn should steer most owners to a world of lossless and hi-res and fits perfectly with how it goes about making music. If you do fire up AirPlay and use compressed services, it is impressive how many of the positive qualities of the Duo's character remain. I would regard using it without Roon software as under utilising its capabilities, but it still sounds impressive all the same.
Using the Formation Audio adapter as an interface to integrate existing hardware with the Duo (or any Formation speaker) does not substantially alter the presentation and shows that it's sufficiently transparent that the character of any connected source survives the process of being digitised and transmitted wirelessly to the loudspeaker. Connecting my Michell GyroDec via a Cyrus Phono Signature phono stage (HFC 408) to the analogue input successfully conveys the GyroDec's effortless stereo width and rhythmic ability. It might not be an ideal approach for analogue purists, but it works very well indeed. When the optical input is used to connect a TV – realistically the most obvious application for it – it demonstrates no perceptible lip sync latency issues, making the Duo and Audio combination close to a perfect solution for such applications.
Above all, the Duo sounds fun. Colors by The Black Pumas is delivered with the funkiness of its time signature intact. Eric Burton's wonderful vocals are rich and three dimensional, suspended above the stripped-back guitar track. Everything the Duo does is entirely accurate, but beyond the basics it's a head-nodding, toe-tapping musical experience rather than a lesson, ensuring that it reflects well on the likely aspirations of its would-be customers.
Conclusion
The only matter that's really in question is the subjective one of worth. I'm going to stick to my guns on this and reiterate that I think that the Duo feels a little expensive for what it is. The convenience aspect and the technical accomplishment that underpins it are unquestionably top notch, but despite Bowers & Wilkins' comments to the contrary, other notionally less sophisticated systems are capable of offering a similar experience for a considerably lower outlay. Ultimately, though, value is a personal construct and I can see many potential customers being quite simply bowled over by the heady balance of performance, aesthetics and overall convenience that this incredibly clever speaker system has to offer. ES
DETAILS
Product: Bowers & Wilkins Formation Duo/Audio
Price: £3,500/£600
Origin: UK/China
Type: Wireless streaming loudspeaker system
Weight: 10.6kg (Duo); 1kg (Audio)
Dimensions: (WxHxD) 197 x 395 x 305mm (Duo); 215 x 44 x 263mm (Audio)
FEATURES
● 1x 25mm carbon dome tweeter
● 1x 165mm Continuum mid/bass driver
● Wired and wireless streaming with support for PCM up to 24-bit/96kHz
● AirPlay 2; aptX HD Bluetooth; Roon ready
● Inputs: 1x RCA analogue; 1x optical (Audio adapter)
Read the full review in
September 2019 issue 453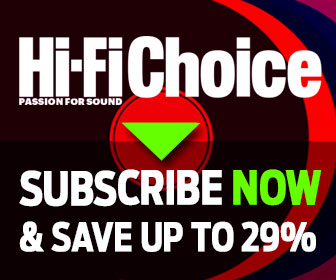 Inside this month's issue:

Thorens TD 1601 turntable, Spendor Classic 4/5 loudspeaker, Falcon Acoustics LS3/5a Gold Badge standmount, wireless smart speaker Group Test and much more...
Standout tracks from our
Music Reviews
section, plus our current favourites to play in the
HFC
office.