Cabasse The Pearl Akoya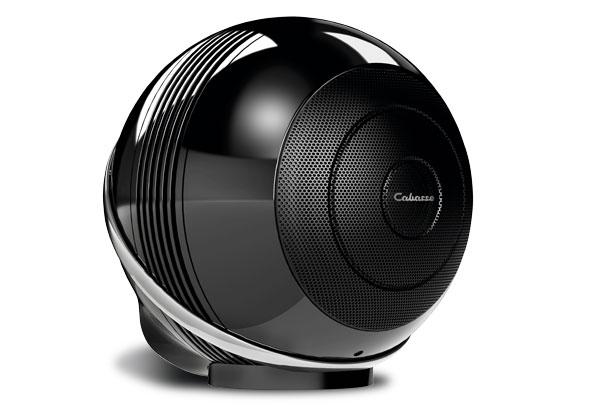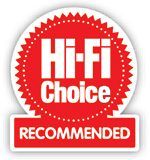 Cabasse has a long history in both home and professional audio, producing an impressive range of wireless speakers, such as its flagship, The Pearl, which costs more than £2,500. If that's a little out of your reach, then the latest addition to the French company's range is the more affordable The Pearl Akoya.
Affordable, however, is something of a relative term here as the Akoya still weighs in at a fairly hefty £1,500 for a single speaker. The design oozes quality, though, with a simple sphere available in glossy black or white and finished with a gleaming metallic trim. The sturdily built cabinet employs 'tri-axial' technology to house three drivers – bass, midband and tweeter. That heavyweight design is matched by heavyweight performance too, with Cabasse boasting that the 1,050W output provides "power comparable to a classical orchestra".
The Pearl Akoya supports both Bluetooth and wi-fi connectivity, although there's also an Ethernet port tucked away on the back for a wired connection. It's not totally wireless, though, as 3.5mm analogue, optical digital and micro USB inputs (the latter can be used to play music stored on a hard drive) are also on hand. RCA and USB adaptors are included and the speaker supports hi-res audio formats up to 24-bit/192kHz, although the actual resolution will depend on the source and the connection you use.
The remote control handset provides playback and volume controls, and lets you quickly switch between sources. Alternatively, you can install the app on your smartphone or tablet. It's available for Android and iOS, and boasts multi-room support for connecting to other Cabasse speakers, or creating a stereo pair with a second Akoya. There are dozens of internet radio stations available, along with support for Spotify, Qobuz and Tidal streaming services (although my Tidal account will only stream at standard 16-bit/44kHz, with no support for Tidal's hi-res MQA format). An auto-calibration feature allows the speaker to fine tune its sound to suit the room around it, and supports the Google Home voice assistant.
I find the app does have some issues, however. The manual doesn't make it especially clear which type of wireless connection – Bluetooth or wi-fi – can be used for different music sources. The app won't locate or play the ALAC music files stored on my iPad, and although it can find the same files on my iPhone, it's still rather erratic when it comes to playing them. You might be better off sticking to Bluetooth for music files that are physically stored on your mobile devices. I can't find any support for Apple AirPlay either, which is a strange omission in a smart speaker at this price point, and playing music from other apps, such as BBC Sounds, requires me to switch to using Bluetooth.
Sound quality
The spherical loudspeaker performs admirably as I start off streaming via wi-fi. The first thing I notice is how clear and light the intro to Damien Rice's The Blower's Daughter sounds. The Akoya catches every hesitant breath as he whispers and it's able to detect the lightest finger movements on the acoustic guitar. Then it produces a full, reverberating sound as the strumming picks up a more forceful pace on the chorus. This clarity isn't cold or sterile, capturing the longing and regret in Rice's voice, and there's a bittersweet tone to the cello that lingers in the air at the end of each verse. The Cabasse creates a real sense of presence too, conjuring up an open, spacious sound despite its compact design. Its attention to detail makes the acoustic strumming feel like a live performance, and even at 50 percent volume it effortlessly fills the room.
I decide to raise the stakes with the 40-voice mediaeval a cappella epic of Spem In Alium, by Thomas Tallis performed by the Pro Cantione Antiqua Chorus. The Akoya shows a delicate touch, allowing each set of voices to join in and take its clearly defined place in the mounting chorus, and then bringing them all together in a crescendo that could teach Phil Spector a thing or two about the wall of sound. There's a well-judged balance between power and clarity as the volume ramps up to create the sense of sound echoing around a cathedral – without a hint of noise or distortion creeping in.
I change mood by plunging into Planetary (Go!), by My Chemical Romance. The clash of rock guitars and EDM is a challenge for any speaker, always threatening to collapse into sheer noise, but the clarity of the Akoya serves it well. It maintains plenty of distance between the grinding guitars and keyboards, and there's a crisp, firm thud to the drums that set the pace and hold all the chaotic sound together.
It also does a good job with the jangling rhythm guitar, making sure that it's not drowned out by the sonic fireworks exploding all around. I notice that the pulsing bass at the halfway mark is a little underpowered, so I turn to some other bass-driven favourites to explore further.
To be fair, it copes well with the lighter bass guitar driving Blondie's Rapture, but the deep electronic lower frequencies on Prime Evil by The Orb lack the menacing presence they really need, falling into the background a little and taking second place to the nervous ticking of percussion.
The Akoya comes up trumps with its Bluetooth streaming. Admittedly, it can't quite match the pristine clarity of wi-fi when it comes to the multi-layered chorus on Spem In Alium, but it avoids the muffled effect normally associated with Bluetooth, and the track's soaring crescendos lose none of their impact. Somewhat oddly, the bass seems better balanced, so a quick and easy Bluetooth connection is certainly a worthwhile option if you need to listen to music or other apps that aren't available as a source within the main one.
Conclusion
The lack of support for AirPlay means The Pearl Akoya won't fit into a multi-room setup with speakers from other manufacturers. It's considerably more expensive than most of its similarly specced rivals, and the sometimes erratic app also proves frustrating at times. However, it delivers the goods with its rich, clear sound quality. It's particularly effective with voices and lighter music. If you're looking for a compact speaker that can really fill the room with its clear, detailed sound, The Pearl Akoya certainly deserves a listen. CJ
DETAILS
Product: Cabasse The Pearl Akoya
Type: Wireless multi-room smart speaker
FEATURES
● Quoted power output: 1,050W
● Up to 24-bit/192kHz playback
● Wi-fi; Bluetooth; Ethernet; 3.5mm analogue, optical, micro USB inputs
Read the full review in
Issue 464

SPONSORED VIDEO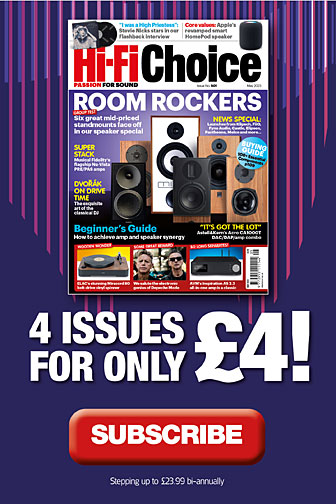 Inside this month's issue:

Wison Audio's exquisite Sasha V floorstanding loudspeaker, Origin Live Sovereign S/Agile turntable/tonearm, Final Audio ZE8000 true-wireless earbuds, Astell&Kern AK PA10 portable headphone amp, Aretai Contra 100S standmount speaker and an integrated amplifier Group Test