Cyrus ONE Cast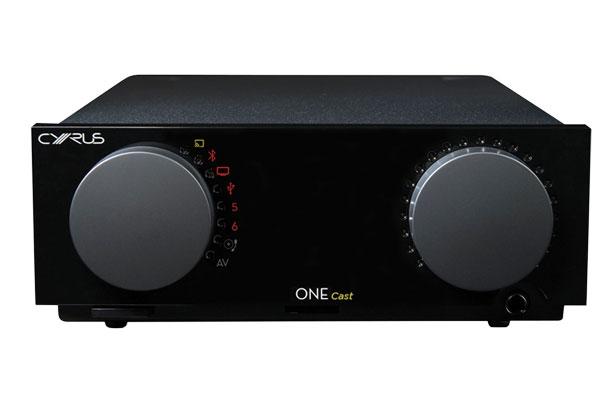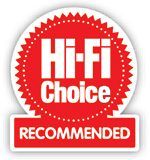 You didn't have to be a fully paid-up member of the Cyrus fan club to notice the ONE when it landed in 2016. The architect of half-width hi-fi hadn't included a temptingly inexpensive integrated amplifier in its lineup since its very first offering under the Mission Electronics banner back in the mid-eighties, the unfeasibly talented original Cyrus One.
Mission went its own way in 1993 and the trajectory and ambition of a streamlined Cyrus operation's output thereafter pointed singularly skywards, leaving interest in the high-performance, low-cost sector it helped define as a legacy discussion. It's a strategy that has worked well for the Cambridge-based company which, these days, likes to stalk the lower slopes of high-end with a similarly sharp value proposition. Nor has time dimmed our affection for the space efficient 'shoebox' form factor established some 16 years ago. For too long, however, the first rung of the Cyrus ladder remained out of reach for many, thus denying the company sales in a blossoming sector.
High time for a £700 starter amp aimed not at hardcore audiophiles, but a younger audience who might otherwise be lured towards toy turntables in a suitcase or plastic Bluetooth speakers. In other words, the ONE issued a wake-up call for a demographic with the potential to inject much-needed new blood into the 'proper hi-fi' movement. The design was a stunningly clean and minimalist black facia hosting just a pair of large, LED-garlanded, low inertia, matt black rotary knobs to complement the conveniently compact half-width metal casework.
The original ONE (HFC 417) was joined by the £1,000 ONE HD in 2018 (HFC 440), adding 4th-gen Class D topology, aptX HD and an ESS 9018-based 32-bit on-board DAC to the inventory capable of working at up to 32-bit/192kHz and DSD 128 via its USB input. It also manoeuvred extra socketry on to an already busy rear panel including optical, coaxial and Type-B asynchronous USB inputs, extending hook-up potential to laptop, TV and games consoles.
Enter the new network streaming-enabled Cyrus ONE Cast. Given its full network streaming capability, Bluetooth reverts to standard aptX (there's also Apple AirPlay 2) but the big news is the implementation, of voice-assist tech – a first for a hi-fi company dealing in quality separates, claims Cyrus.
The ONE Cast can accept voice commands via Google Assistant, Amazon Alexa and Apple Siri, but you'll need to link a modest smart speaker that's hooked up to the same network – say, an Amazon Echo Dot (HFC 421) – to go hands free, having already downloaded the Google Home app to your device (Android or iOS). Activate your streaming app(s) of choice and it's all good. A voice command will even wake up the amp from standby mode. It can do multi-room too, but for the sake of simplicity and positioning flexibility it's purely a wi-fi device with dual antenna and no Ethernet port. Under the lid, a meaty toroidal transformer takes up most of the space but the limited room also favours the four-layer PCB that uses short signal paths and extra-thick copper tracks.
Sound quality
Sympathetic to its multimedia leanings, I install the ONE Cast in my bedroom system which otherwise consists of a mid-sized LG television, Apple TV, Samsung Blu-ray player and Quad Z1 standmount (HFC 423) that would usually be connected to my Monitor Audio Airstream A100, but the short runs of Townshend Audio Isolda DCT cable stay. Unusually for me, no CD player, but I've decided to go 21st century for this one.
Streaming Van Morrison's The Prophet Speaks on Qobuz there's a lot to like. In common with some pricier streaming amps that have passed through my listening room recently playing tracks from the same album – especially the brilliant cover of John Lee Hooker's Dimples – the Cyrus swiftly maps out mood with a comfortably lush and bluesy vibe, but avoids slugging the hard edge of Van the man's guttural growl. Decently transparent, then, but it quickly becomes clear that this Class D amp's handling of subtle dynamic shifts, its finely graded palette of tonal colours and subtlety of textural shading feels sophisticated, satisfying and, well, just right.
What about power, soundstage and speed? To be blunt, the ONE Cast isn't the kind of amplifier that demonstrably steers your attention towards broad classification hi-fi metrics but, if pressed, I'd be inclined to assign plenty, expansive and sprightly to the above. The taut and muscular bass quality isn't found wanting for weight and extension and nor does the Quad Z1's highly revealing ribbon tweeter uncover any treble nasties. Indeed, the upper frequencies are open, airy and detailed with a pleasing absence of spray-on glitz. As for the mids, not too forward and Van has seldom sounded both more corporeal and gravelly, which I take as good sign.
As the Blu-ray of Guardians Of The Galaxy Vol. 2 is already in the Samsung's disc tray, I'm intrigued to see if the ONE Cast speaks Hollywood blockbuster just as fluently. If the film itself doesn't feel quite as fresh and funny as the original, the audio mix is fiercely busy and boisterous with danger-level bandwidth and dynamics and, folded down to two-channel stereo, equally huge potential for muddle and confusion. Even with the volume advanced well beyond normal music listening levels, things stay precisely controlled and organised, particularly in the lower registers, which have real heft and surprising extension (something of a Z1 party trick considering its modest dimensions), not to mention fine speed. No need for 5.1 surround sound here – simple two-channel stereo more than fits the bill.
Finally, back to music and the dusky vocal stylings of Diana Krall singing her achingly wistful cover of Eagles' Desperado. The sound is rich and warm, just as it should be, with Krall's tastefully understated ivory tinkling and heartfelt vocal laid over syrupy massed strings that wash through the background like the swell and ebb of a distant shore. Saccharine? Absolutely. But almost mesmerising to listen to on a good system. Only talented amps get this exactly right.
Conclusion
It's been fascinating to follow the Cyrus ONE's evolution into a three-model family over the four years of its production. It was versatile and something of a poster child for Class D from the start but, as the ONE Cast, its mix of features and sound quality have gained a new potency. A great little amplifier that does it all. DV
DETAILS
Product: Cyrus ONE Cast
Type: Integrated amplifier
FEATURES
● Quoted power output: 2x 100W
● Inputs: optical; coaxial; USB; 1x RCA; MM phono stage; HDMI (ARC)
● Outputs: RCA pre; 6.35mm headphone
Read the full review in
Issue 464

SPONSORED VIDEO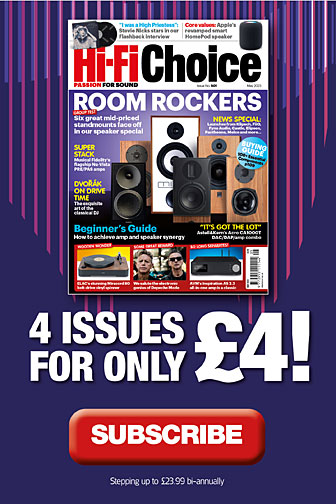 Inside this month's issue:

Wison Audio's exquisite Sasha V floorstanding loudspeaker, Origin Live Sovereign S/Agile turntable/tonearm, Final Audio ZE8000 true-wireless earbuds, Astell&Kern AK PA10 portable headphone amp, Aretai Contra 100S standmount speaker and an integrated amplifier Group Test