DS Audio unveils Grand Master Extreme optical cartridge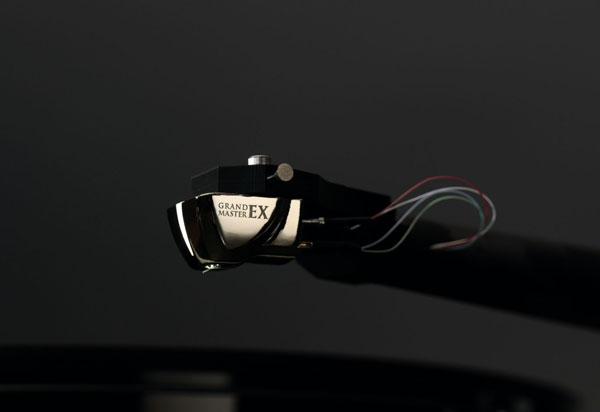 Those with a little cash to spare might like to know that Japanese company DS Audio has released a new, optical phono cartridge: the Grand Master Extreme.
The company explains that it's closely based on the original Grand Master model – featuring the same third-generation internal optical sensor systems and external power supply and amplifier – but with one significant enhancement: the stylus and cantilever are not two separate elements, but one – carved from a single diamond.
DS explains: "In most cartridge designs, the stylus and cantilever are made separately and then bonded together using some form of adhesive. In contrast, DS Audio's Grand Master Extreme uses a 0.22mm2 one-piece diamond cantilever with an integral Micro Ridge stylus tip. This state-of-the-art design ensures that, in tracking the intricate vibration of the needle tip, there can be no loss of precision or detail at the stylus/cantilever junction – since there is no junction – hence the stylus can transmit the groove modulation to the optical generator with incredible accuracy."
In common with all of DS Audio's third-generation optical cartridges, the Grand Master Extreme utilises independent LEDs and photo-detectors for the left and right channels, enabling a claimed output of more than 70mV, while elevating left and right channel separation to above 27dB.
And, in common with all the company's optical cartridges, the Extreme requires its own phono stage/equaliser. While the entire DS Audio cartridge range is fully compatible with any of the company's accompanying phono stages/equalisers, DS says the Extreme is best partnered with the model created specifically for the Grand Master, in which the equaliser and power supply come as two independent units.
The DS Audio Grand Master Extreme optical phono cartridge costs £19,000, the Grand Master equaliser is £42,200 and the entire package can be had for £55,075.50.
Owners of the Grand Master cartridge receive a 20 percent reduction when upgrading to the Grand Master Extreme.
Available to buy now, you can find out more about the Grand Master Extreme here.

SPONSORED VIDEO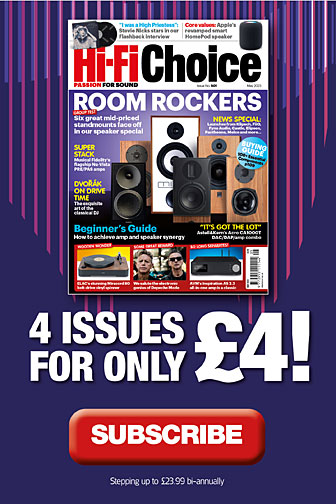 Inside this month's issue:

Wison Audio's exquisite Sasha V floorstanding loudspeaker, Origin Live Sovereign S/Agile turntable/tonearm, Final Audio ZE8000 true-wireless earbuds, Astell&Kern AK PA10 portable headphone amp, Aretai Contra 100S standmount speaker and an integrated amplifier Group Test