Eclipse TD-M1- £999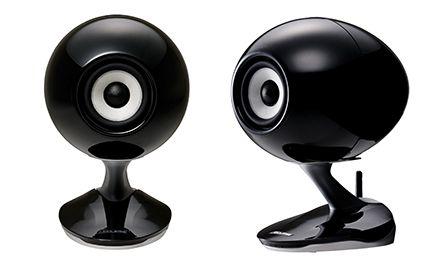 The TD-M1 takes Eclipse's design principles and makes them accessible. Ed Selley waves the flag for single drivers
On occasions, a design idea that notionally offers the highest possible performance can fail to deliver on that promise in reality. In theory, a crossover is a considerable impediment to the performance of a speaker and far less effective than having a single driver reproduce the entire frequency range. In reality, the laws of physics ensure that the single driver speaker has as many issues as one with a crossover in terms of performance at frequency extremes.
This hasn't stopped Eclipse from becoming perhaps the best known manufacturer of single driver speakers. Its unique 'Time Domain' principle has created a range of distinctive and seriously impressive products. The TD-M1 represents an attempt to marry this technology with a degree of convenience that should broaden the appeal to new customers. To this end, the TD-M1 is a completely self-contained system with amplification and inputs all built into the speaker housings themselves.
The choice of inputs is useful too. The TD-M1 is AirPlay enabled, but additionally features a USB type-B socket that is 24/192 capable for direct connection to a computer. These connections are decoded via a Wolfson WM8741 DAC, which has been adapted by Eclipse to work both in conventional upsampling mode – generally how Wolfson anticipates it will be used – but also in a custom non-oversampling mode as well. This can be selected on the fly via a dedicated control app and Eclipse believes this mode offers a superior presentation with 16/44.1 material. Connectivity is completed by a USB type-A socket for direct connection of an Apple device and a 3.5mm analogue connection. Other than an absence of Bluetooth, the Eclipse is well set up as a desktop audio device.
In keeping with other Eclipse designs, the TD-M1 is not especially sensitive and neither does it offer particularly high power handling. Amplification is Class D, rated at 20W with nominal THD and 25W with a rather more alarming 10 percent. This along with the inputs is built into the base of the right-hand speaker and power and signal is sent across to the left-hand speaker via an umbilical cable. The length of this cable and the power on tap send a pretty strong clue that the Eclipse is designed to be used near field, although this is one of few self-contained AirPlay products that produces a genuine stereo image.
The rest of the TD-M1 adheres to the time domain principle. Each speaker boasts an 8cm driver that is mounted on an internal mass anchor that is decoupled from the cabinet itself. Thanks to low mass and custom magnet arrangement, the TD-M1 claims a frequency response of 70Hz-30kHz, albeit with no roll off quoted. Bass is augmented via a rear port, which helps to further the similarities shared by the speaker housing and a jet engine.
The appearance of the Eclipse is one of its trump cards. The shape is a function of the Time Domain principle, but the result is still a fabulous looking little speaker. The impression is somewhere between science fiction prop, organic growth and sculpture. There are few environments where I can't see them looking anything other than truly excellent. The fit and finish is top notch, too with minute panel gaps and very high quality materials used throughout. £1,000 is undoubtedly a significant amount to spend on something which all said and done is still an 'all-in-one' lifestyle type system, but the Eclipse manages to feel worth the asking price – an impression further aided by the slick setup and useful control app.
Sound quality
From the outset, the single most important point about the performance of the Eclipse is that the single driver experience the brand is renowned for is completely intact in the TD-M1. This means that if your music tastes stem to genres making use of the word 'dub' or you have a hangar to fill with sound levels that can boil the fluid in your inner ear, stop reading this and go and enjoy this month's Beautiful System (page 90) instead. Two 8cm drivers (and this measurement includes the surround too) simply aren't going to vibrate your eyeballs.
If your musical tastes are broader than this, though, and you can grant the Eclipse the nearfield listening position that they benefit from, the TD-M1 is not simply good for an all-in-one, but sensationally good judged by the standards of any £1,000 system. The whole purpose behind the Time Domain principle is to create a speaker better able to follow the variation and nuance of a piece of music and this means that the TD-M1 delivers a performance that is at times almost supernaturally fast. Almost everything else at the price sounds processed and compromised in comparison.
The other trump card is the cohesion across the bulk of the audible frequency range. From 100Hz to the upper threshold of adult hearing, the TD-M1 sounds truly exceptional. The WAV download of Fink's Hard Believer has a presence and a realism that is incongruous coming from such small speakers, but serves as a reminder that truly convincing music reproduction lives or dies on the midrange performance. This is not to say that the Eclipse can't handle frequency extremes – the upper registers in particular are deeply impressive and there is plenty of low-end detail if not physical impact – but the aspects that make music come alive are handled in such a way as to make them the absolute focus of attention.
The non-oversampling mode is more than a gimmick too. With acoustic material in particular and also with compressed files, the NOS mode fills the performance slightly and makes it fractionally warmer and smoother. The 'standard' DAC mode can extract a little more detail and sometimes generate a little more front-to-back depth, but there is an engagement to the mode that is wonderfully compelling. The ease of adjusting between the two modes makes experimenting simple enough and will allow you to choose to suit your tastes.
The more you listen to the TD-M1, the more the presentation can often be likened to listening to a decent pair of open-backed headphones. The music arrives at the ear with little sense of the enclosure and with a definite soundstage provided that you are within the very sweet spot that the Eclipse produces. If you are outside this sweet spot, the stereo presentation declines, which further emphasises how the TD-M1 is used to best effect. The wonderful speed, tonality and integration is retained, but each speaker becomes an individual unit rather than a stereo pair. This means that the Eclipse is not a plonk and play device and will require a little careful fettling to achieve its very best.
Conclusion
Whether you can bring yourself to meet the demands that the Eclipse makes of you for a speaker that even when perfectly set up, is no bass monster and decidedly unsuitable for larger rooms is a decision that only you can really make. There is no real argument that the Eclipse asks a high price both in monetary and setup terms, but what it delivers is both a cut above any integrated AirPlay system I've yet tested and there are aspects of the performance that are beyond anything else at a similar price point. The Eclipse is a little piece of sculpture that happens to produce one of the loveliest nearfield presentations I've had the pleasure of listening to. When you consider the useful selection of inputs, the excellent build and the wonderful aesthetics, the TD-M1 might be a demanding speaker, but it's also one of the finest pieces of desktop audio on sale today.
LIKE: Incredibly involving performance; excellent build
DISLIKE: Limited bass and outright volume; no Bluetooth; it's not cheap
WE SAY: A supremely talented system that might be the ultimate computer speaker
DETAILS
PRODUCT Eclipse TD-M1
ORIGIN Taiwan
TYPE Wireless loudspeaker
WEIGHT 5.3kg
DIMENSIONS (WxHxD) 155 x 242 x 219mm
FEATURES
• Wireless-equipped AirPlay speaker
• 24/192kHz-capable USB input
• Single full bandwidth 8cm driver
• Black and white finishes available
DISTRIBUTOR Eclipse
TELEPHONE 0207 3284499
WEBSITE eclipse-td.net

SPONSORED VIDEO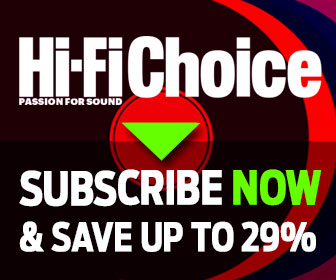 Inside this month's issue:

JBL 4305P active wireless loudspeakers, DALI's Katch G2 portable Bluetooth speaker, Bang & Olufsen Beoplay EX true-wireless earbuds and six affordable turntables battle it out in our Group Test...
Standout tracks from our
Music Reviews
section, plus our current favourites to play in the
HFC
office.