Flare Audio Flares Pro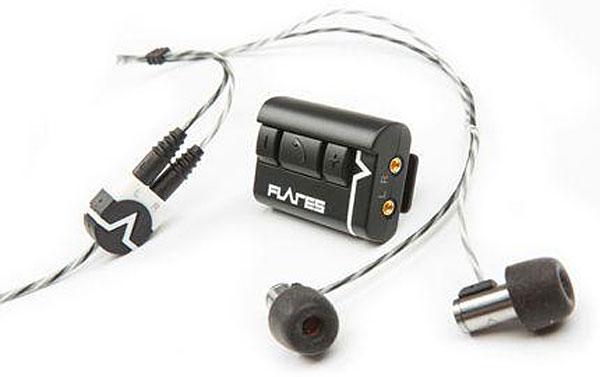 With its lightweight Bluetooth adaptor/DAC the Flares pro looks a highly enticing proposition, but how does it perform?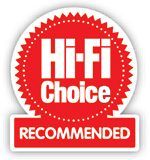 Worthing-based Flare Audio already has a number of low-cost in-ear designs, but the Flares Pro is the first model to grab our attention and is aimed at audio aficionados. It can be connected directly to a player using the supplied cable fitted with a 3.5mm jack plug or wirelessly using the lightweight clip-on Bluetooth DAC/receiver with aptX support, which claims 12 hours battery life when charged via USB. Everything is supplied inside a multi-layered, cube-shaped box with three sizes (small, medium and large) for each of the Earfoams Everyday, Universal and Audiophile ear-tips, plus there's a fabric carry case that fits neatly into a pocket for life on the road.
The titanium shell earpiece is fitted with a 5.5mm beryllium driver combined with the company's Dual Jet and Acoustic Lens technologies to balance frequency range handling and direct the sound towards the eardrum. It has a lightweight yet solid feel and connects via gold-plated MMCX connectors to a splitter, which is in turn attached to an oxygen-free copper cable with a 3.5mm jack or to the wireless DAC equipped with volume control and call mode. Left and right earpieces are easily identified.
Sound quality
Listening to my MacBook Pro wirelessly, the frequency range is well judged and nicely balanced from top to bottom. There's plenty of clarity that captures the nuanced reworking of Don't Play That Song (You Lied) from A Brand New Me by Aretha Franklin with The Royal Philharmonic Orchestra streamed via Tidal. A quick comparison with the wired connection demonstrates remarkably similar sonic characteristics, but with greater dynamics and more air and detail in the upper frequencies. Vocals are nicely handled throughout and Livewire by Oh Wonder shows off the Flares Pro abilities with male and female vocals to great effect.
Further listening hooked up to a LH Labs Geek Out M USB DAC/headphone amp (HFC 393) via an AudioQuest JitterBug USB filter (HFC 407), allows the Flares Pro to pull out the layers of tracks in a way that lets me hear right into the recording. Even on music I know well, there's a level of insight that I haven't reached with any other in-ear headphone before. Take Nils Frahm's pretty but sparse Some from his album Solo. The moody track is mainly piano, but the room acoustic, slightly creaky foot pedals and percussive elements are easier to hear, adding texture and grit that somehow make it sound even more beautiful. I love the depth it brings to recordings of all kinds and although the bass levels seem nicely balanced and engaging without being fatiguing on most tracks, occasionally there's slight congestion with heavier productions like Hans Zimmer's Time.
Warm and slightly recessed mid frequencies on Angie Stones' Wish I Didn't Miss You sound even more silky smooth on the Flares and the bass quality is punchy without being overly boomy. It really puts a stride into any soul or up-tempo track and is among the most effective I've heard from an in-ear. Treble can get a bit zingy with lower-quality recordings and there's a tendency towards sibilance, which shows up any compression, but it's seldom enough of a problem to make me skip tracks, and that bass and high level of engagement just keeps me listening.
Conclusion
It's difficult to hear any major differences between the foam ear tips, and it's more a question of which type gives the best acoustical seal and comfort for your ears. For me, the Audiophile and Universal tips are best for long-term listening – the silicon Everyday tips are more durable, but their square profile makes it hard to get a comfortable fit in my ear canal and I'd like to see a wider selection provided at the price. Although the wired connection is sonically superior, the impressive wireless performance gives the Flares Pro an attractive level of flexibility that's practical and sonically very rewarding. LD
DETAILS
Product: Flare Audio Flares Pro
Price: £349
Type: Wireless in-ear headphone
Telephone: 01903 761000
Website:
flareaudio.com
Read the full review in
October issue 441
Inside this month's issue:

Occasioned by the closure of Q magazine, I've put together an Opinion piece on the sad demise of the once great British music press, and much more...
Standout tracks from our
Music Reviews
section, plus our current favourites to play in the
HFC
office.