Fyne Audio F702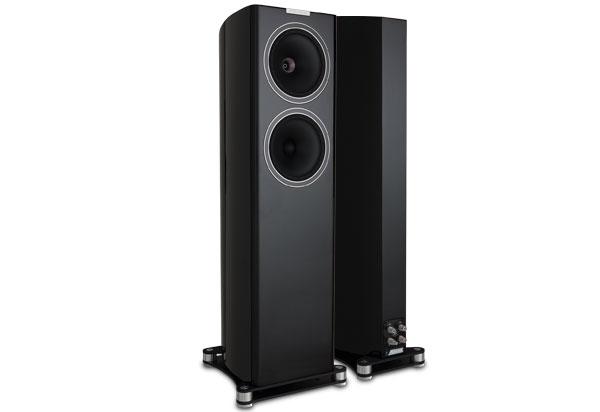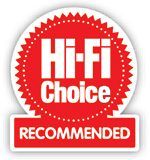 It's hard to talk about Fyne Audio without mentioning Tannoy, simply because – like Cyrus Audio and Mission – the former could not have existed without the latter. In 2017, Tannoy operations director Gabriel O'Donohue, product development director Stuart Wilkinson and design and engineering director Dr. Paul Mills all left to form Fyne Audio, along with various others. Although not every hi-fi enthusiast pays close attention to corporate rearrangements, it's important to know this because the F702 shares some design DNA with earlier Tannoy designs – so fans of the brand sound should automatically sit up and pay attention. Indeed, the company's management team boasts collective audio industry experience of over 200 years – something that money can't buy, and practically every other hi-fi 'start up' cannot muster.
The new F702 is the middle model in Fyne Audio's premium range, neatly sandwiched above the F700 compact standmount and below the huge F703 floorstander. It's still pretty big by British standards, and most people's listening rooms will look a lot smaller with a pair in place. Its profile reminds me of – yes, you've guessed it – a big Tannoy loudspeaker, but there are plenty of detail points that differ. Most striking to my eye is the quality of finish; the smoothness of the piano black gloss cabinet lacquer on the supplied review sample is quite simply staggering. Glass-clear, it is better than any finish I've ever seen on a car; as such, it's surely a declaration of intent to any doubters or naysayers.
There's a lot more to the F702 than just a fancy finish, though. The three drive units are key to its sound, not just in what they are but how they are arranged. The lion's share of the work is done by the 200mm IsoFlare point-source driver; this is a coaxial treble and mid/bass unit, and works with a 200mm multi-fibre bass driver. The 2.5-way system crosses over at 1.7kHz and 250Hz respectively, using a passive low loss crossover with second order low pass and first order high pass filtering; all components are cryogenically treated.
The closer you look at the drivers, the more interesting things get. The upper IsoFlare has at its heart a 25mm magnesium dome compression tweeter with neodymium magnet system and a multi-fibre mid/bass cone with a special FyneFlute surround. This is a specially designed roll surround, oriented to stop energy being reflected back down the cone and thus distorting the sound. The 'non-homogenous', variable-geometry cone interface is said to reduce coloration. Design supremo Dr. Paul Mills won't tell me what fibres are used in the cone, saying only that: "It's a Fynely guarded secret!" What he can disclose, however, is that the F702's large cabinet has two cavities inside to separate the main drive units; the bass unit uses the company's own BassTrax Tractrix diffuser with a downward-firing port.
The result is a large and heavy loudspeaker, albeit one that's exceptionally well built – even at its lofty price. Weighing 30.5kg, it isn't something you can whisk out of its packing box at will; you'll need to be careful and methodical about unpacking it. Then it's a case of getting the positioning just right; I find that it works surprisingly well when placed close to my boundary wall, but for best results it needs at least half a metre of breathing space. The speaker's metal plinth includes very high-quality spikes; cups are also included for those who don't want to kill their carpets or polished wooden floors. The supplied grilles fit easily via magnetic mounting, but all listening is completed with them removed. The F702 sounds best in my room with a slight toe-in, but needs some run-in time. At first, it sounds quite shut in, but after an hour's listening things snap into focus to create an expansive image that's way outside of the cabinets.
Sound quality
The company quotes a power handling of 30 to 200W, and the speaker can stand 100W RMS of power continuously. Sensitivity is put at 92dB per watt, which is very good by class standards and means that many valve amplifier users will naturally be drawn to the F702. Nominal impedance is 8ohm, and Fyne Audio says that in a typical room, the frequency response is 30Hz to 34kHz (at -6dB). Being a human being, my ears prevent me from verifying the higher frequency claim, but the back of my chest confirms that the F702 goes down extremely low in my listening room, at least.
One of the joys of loudspeaker reviewing is the sheer diversity of sound you get to hear. Experience soon teaches you to expect a certain style of presentation from a particular type of speaker; for example, Quad electrostatics are way different to horn-loaded Klipschs. So with a large floorstander with a point-source treble/midrange driver and an equally sizeable bass unit, odds are that it's going to be expansive, widescreen fun – and so it proves.
Fyne Audio's distinctive IsoFlare coaxial driver isn't the only thing that makes it sound as it does, yet it certainly plays a big part. The most obvious and arguably impressive aspect of its sound is its excellent soundstaging, which takes the music right out of the box. Nick Drake's
Hazey Jane II
highlights this all too clearly; the album from which it is taken –
Bryter Later
– isn't the world's most audiophile recording and can be a little underwhelming due to its tonal dryness and opaque early seventies analogue recording quality. Yet as this speaker gets into its stride, you can hear it dissolve out of the cabinets like a fizzing Alka-Seltzer disappearing into its glass of water. The stereo soundstage grows in size, opening up to reveal what's actually quite a decent recording with plenty of things going on. All the strands of the mix such as guitars, bass and drums are very accurately located, but most impressive is the rendering of Drake's vocals, which hover ethereally between the speakers and hang back a little, too. The effect is quite mesmeric, and for me the magic of a well-done point-source design.
The second most obvious facet of this big speaker is its tonal balance. This turns out to be very even and extended, with no obvious shouty bits that alter the sound of the source material. Take Duran Duran's Lonely In Your Nightmare for example; a heavily compressed early eighties pop record it's strong on the EQ. It can sound a little thin and tinselly on lesser loudspeakers but the F702 gives a resolutely even and balanced rendition, making it very clear that it's a wideband design. No excuses are needed for its deep, extended bass response; it goes down very low and yet isn't in the least bit lumpy. Instead it handles all recordings with an innate sense of balance, with no artificial plateaus here or there to give things an extra fillip. This is a sign of a seriously designed big floorstander for me; all that extra cabinet volume should be there to make the bass deeper, not louder.
At the other end of the frequency range, the tweeter does a good – if not quite stellar – job. To my ears it isn't quite as delicate or insightful as some designs I have heard with ribbon treble units, but this type of drive unit brings its own problems – one of which can be dispersion issues, so it's swings and roundabouts. The fast hit ride cymbals on the Duran Duran track are great to hear; arriving right on time and sounding smoother and silkier than many metal dome tweeters I have heard. Some might actually want just a little more bite; for example, put on the nineties pop of Saint Etienne's He's On The Phone and it almost sounds too refined and balanced to indelibly stamp the music on you. This is very much a judgement call by Fyne Audio I suspect; those with the means and space to afford such a speaker probably won't be listening to retro electro dance every waking hour – and instead might seek program material that is more subtle, insightful and even handed to play.
Sunset by Frederick Delius with Julian Lloyd Webber and Jiaxin Cheng on cello might be more representative of what many of this loudspeaker's natural customers use it for – and here the F702 positively blossoms. Alongside the aforementioned vast soundstaging and imaging precision, it is very gratifying to hear so much detail from the recording. This isn't an ultra-forensic speaker – some others dig deeper – but it's still highly informative about, for example, the textural quality of the cellos. Here one can get a good sense of them being real acoustic instruments, rather than digital facsimiles, and enjoy their natural timbre and resonance. The drive units are obviously of very high quality and mate up well to one another; at the same time, there's very little to be heard from the cabinet either.
There's no doubting the many qualities of this big loudspeaker; it is stellar in some respects and in others nothing less than excellent. Its handling of rhythms and dynamics is highly accomplished, albeit not quite up there with its imaging. The way the progressive rock of Steve Hackett's Star Of Sirius rolls along and how it tracks the subtle dynamic accenting of this great guitarist's playing, is very enjoyable. Yet this is not a loudspeaker that tries too hard to deliver sonic fireworks; it's less showy and more subtle than that. People wanting a 'character speaker' that wows the listener within seconds of setting ears on it may find it a little too cultured. Personally, I find myself really warming to its presentation over time; the F702 has a knack of getting the basics very right indeed, and the result is always a most enjoyable listen.
Conclusion
With true high-end performance – especially in its imaging and soundstaging – the Fyne Audio F702 is an excellent large loudspeaker in its own right. It ticks a good deal of important boxes while having very few flaws and when you consider that in the great pantheon of high-end floorstanders it isn't actually particularly expensive at all, it begins to look an even more impressive proposition. DP
DETAILS
Product: Fyne Audio F702
Price: £6,000
Origin: UK
Type: 2.5-way floor standing loudspeaker
Weight: 30.5kg
Dimensions: (WxHxD) 384 x 1,111 x 440mm
FEATURES
● 1x 25mm IsoFlare magnesium dome tweeter
● 1x 200mm IsoFlare multi-fibre mid/bass driver
● 1x 200mm IsoFlare multi-fibre bass driver
● Quoted sensitivity: 92dB/1W/1m (8ohm)
Read the full review in
June 2019 issue 450

SPONSORED VIDEO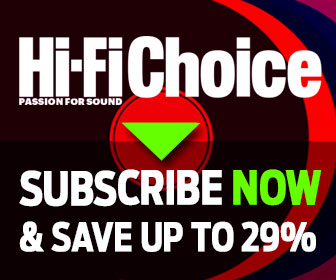 Inside this month's issue:

Cyrus Audio's i9-XR amplifier, Astell&Kern's A&Norma SR25 MKII portable digital player, AirPulse A80 desktop speakers and a budget standmount loudspeaker Group Test...
Standout tracks from our
Music Reviews
section, plus our current favourites to play in the
HFC
office.