Harman Kardon Citation 500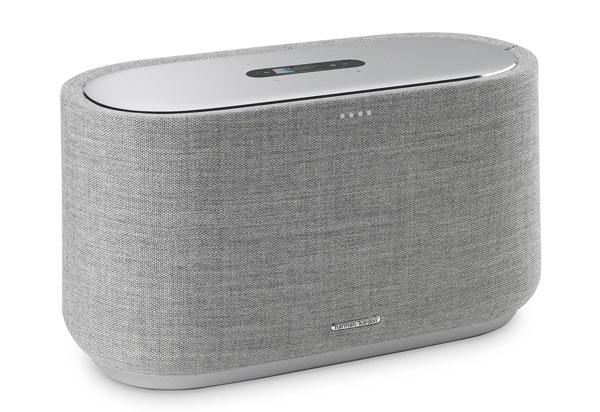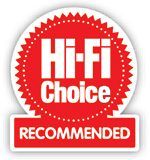 As the bigger brother of the Citation 300 (HFC 452), the 500 is the largest of the single-chassis stereo speakers with only the £2,200 stereo pair Citation Tower floorstander being above it in the range.
The Citation 500's spec mirrors its little brother and uses Google Chromecast and Assistant to access a wide range of streaming and internet radio services to a maximum sample rate of 24-bit/96kHz (higher rates are downsampled). Harman claims that the Chromecast functionality means it has access to over 300 music services, while Google Assistant can be configured to operate with a variety of different services to suit your subscription and preferences.
It probably won't come as much of a surprise to learn the Citation 500 has much the same strengths and weaknesses as the 300. It is able to do almost anything you might expect over a home network, but further connectivity is limited to Bluetooth.
The chassis is built around a pair of 25mm tweeters alongside a pair of 131mm mid/bass drivers. These are true mid/bass units as there's no passive radiator or subwoofer and power output is rated at a total of 200W RMS. The cabinet is sealed – which should help with placement – and it is finished to an extremely high standard. The fabric finish by Danish company Kvadrat is muted, but should help it fit in most spaces without drawing unwanted attention to itself, and comes in a choice of grey or black finishes.
Sound quality
Setting the Citation 500 up is simple and with Google Assistant configured for Deezer it is much easier to access playlists and single tracks than it is albums. Asking it to play Barns Courtney's 404 is rather more straightforward than, say, Dominik Eulberg's Mannigfaltig. It is also useful for things like calendar reminders or traffic and weather updates should you require them.
The Citation 500's performance with the aforementioned Mannigfaltig is notable. This elegant, almost languid example of electronica reveals quite remarkable bass extension for a product of this size. In fact, a little care will need to be taken if you are placing it on cabinets or other hollow furniture as this can work in sympathy with the Citation 500, leading to unwelcome bloat to the bottom end. On solid shelves or racking, however, the effect is impressive with clean, deep bass that is felt as much as heard.
The upper registers are similarly convincing. Listening to a 16/44.1 rip of Massive Attack's Teardrop, Elizabeth Fraser's vocals are rich and detailed. Like the smaller Citation 300, there aren't night and day differences between this lossless version and the same track played as 320kbps MP3 from Deezer, and both manage to sound good. The only way to really wrongfoot it is to ask it to play something seriously ballistic. Kasabian's 48:13 is delivered in a composed way, but with something like Bumblebee, while it never sounds harsh or forward, it lacks some of the bite that makes the album come alive.
The positive to this is that the Citation 500 is easy to listen to for longer periods of time. It combines a level of refinement with effortless headroom to ensure that even when using it at fairly high volumes, it never sounds hard or fatiguing. If you accept that as a single-chassis speaker system it is never going to generate a true stereo image, it's a very compelling presentation.
Conclusion
Perhaps the Citation 500's greatest handicap is that its 300 sibling delivers most of the same virtues in a more compact chassis that is easier to position in the home. If you have a larger room, though, the 500 is one of the most capable wireless speaker systems on the market, combining considerable grunt with decent voice-control implementation. ES
DETAILS
Product: Harman Kardon Citation 500
Price: £580
Origin: USA/China
Type: Single-chassis speaker system
Weight: 7.6kg
Dimensions: (WxHxD) 374 x 212 x 172mm
FEATURES
● 24-bit/96kHz-capable via Chromecast
● Google Assistant voice control
● AAC Bluetooth support
● Multi-room support
Read the full review in
November 2019 issue 455

SPONSORED VIDEO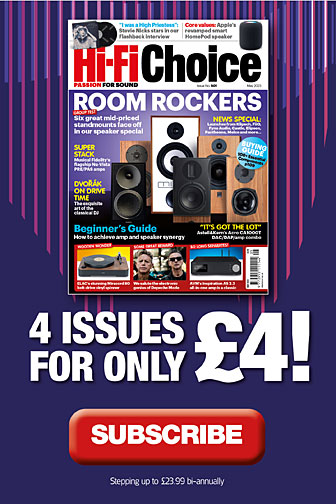 Inside this month's issue:

PMC prodigy1 standmount, Goldring E4 cartridge, Cyrus TTP Turntable, Naim Nait 50 integrated amplifier, Sennheiser Ambeo Soundbar Mini, mid-price DAC Group test and much, much more