HiFi Rose debuts RA180 integrated amplifier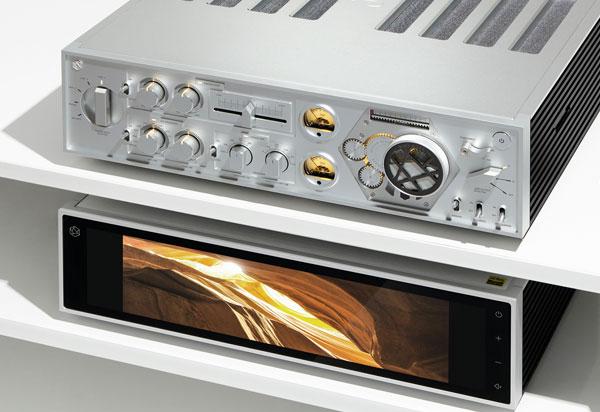 Henley Audio is introducing the new HiFi Rose RA180 integrated amplifier to the UK, signalling a new category for the Korean brand. Designed to complement the RS150 (HFC 477) streamer and constructed from high-purity aluminium, the RA180 is based around a new concept Class AD amplifier technology, the company explaining that: "Class D amplification provides higher efficiency and output, as well as improved noise and distortion measurements, compared with more traditional Class AB designs. However, many Class D designs in the past have suffered in sound quality, due to limitations in the digital circuitry. HiFi Rose's state-of-the-art Class AD amplifier resolves these problems with the use of innovative new materials. The RA180's Class AD amplifier boasts Gallium Nitride FETs as opposed to more common Silicon FET tech. The result is a high speed, perfectly accurate amplification stage with almost no dead time, allowing it to perform far more naturally, like a pure analogue amplifier."
The RA180 boasts two 200W amplifier modules per channel. One amp is optimised for stable mid/bass and balance, the other is designed with the intention of delivering clean power to the high frequencies: "spanning up into the super tweeter area well beyond 20kHz". To help control the high frequencies, the RA180 is equipped with a user adjustable active crossover. The H/F crossover section allows users to set the base high-frequency output from 600Hz to 6,000Hz for a perfect matching of the connected speakers. The high-frequency amplifier module will then support playback up-to 100kHz (at -3dB) to help shape: "a wide and deep soundstage". The two amplifier modules per channel can also be set to Bridge Tied Loads (BTL) mode, allowing for a single pair of speaker cables to connect to each speaker while still benefiting from 400W of balanced sound.
Other customisable features include Bass and Treble tone controls allowing users to adjust the flat frequency response at 100Hz and 10kHz, respectively, with ±15dB gain for a fully tailored sound. There's also an adjustable balance control slider to set the signal split between both channels. Alternatively, the Bypass Power Amp mode links the source connected to the Line 3 input directly to the power amplifier stage without going through the preamplifier.
The built-in MM and MC-compatible phono stage is equipped with low-band bass turnover and high-band roll off selection dials to tailor the amplifier to suit the EQ filter that each vinyl record was originally produced with and the RA180 features one balanced and three unbalanced inputs alongside the built-in phono stage. There's also support for a subwoofer output, a trigger connection and two grounding points alongside the 16 speaker output terminals, which support the connection of two different sets of stereo speakers.
The RA180's power supply employs Silicon Carbide FET technology, with its high voltage support and heat resistance, intended to provide a high output in an efficient manner with low heat generation. It also responds to power delivery fluctuations with its 2.5kW class PFC circuit, oversized capacitors and damping factor above 200. "The result", says the company: "is a power supply that responds to the needs of the system, while always allowing the amplifier to sound as clean and natural as possible".
The RA180 measures 430 x 110 x 350mm (WxHxD) and includes a remote control and wi-fi control (via RoseAmpConnect app).
Available to buy now for £5,500, you can find out more about the RA180 here and see the review in the August issue.

SPONSORED VIDEO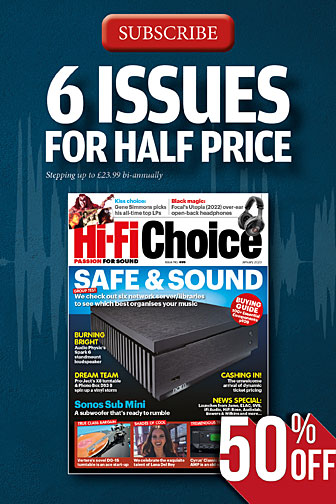 Inside this month's issue:

Six wireless speakers duke it out in our Group Test, Mitchell Acoustics' uStream Go portable Bluetooth speaker. HiFi Rose's RS250A AV streamer, Sumiko's Blue Point No. 3 MC cart and a World Exclusive first test of Q Acoustics' 5000 range