January 2022 issue now on sale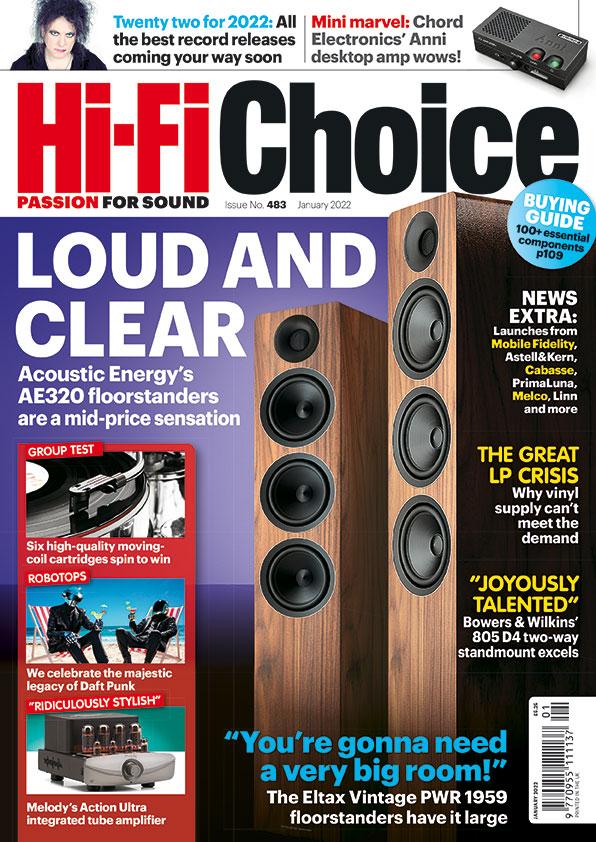 Welcome to the January issue
There's a battle raging in the pages of this issue. On the side of good there's our regular pièce-de-résistance, the Group Test, a cluster of top-notch MC cartridges. Allied to this you'll find our roundup of 22 of the most promising new albums coming your way in the first quarter of 2022 including Alicia Keys, The Cure and Guns N' Roses.
On the side of evil, and threatening to undo all this anticipated enjoyment, is a very real danger in the ominous guise of a breakdown in vinyl production.
As detailed in Nigel Williamson's Opinion, a dastardly confederation of COVID, Brexit and climate change are conspiring to bring the manufacture, supply and distribution of our vinyl to its knees. It's a drama that will keep you on the edge of your seat.
Since passing our 22 For 2022 article for press, more imminent album releases have been announced, including two newies from Jack White. The first, Fear Of The Dawn, is due in April. The second, Entering Heaven Alive, in July. These two, at least, should make it onto your turntable because Jack not only owns his own record label, but has his own pressing plant too.
Don't forget our annual bumper yearbook coming your way on 30 December. It's jam-packed with the cream of the crop to have passed through our test labs in the past 12 months. Plenty to look forward to.
Enjoy the issue.


SPONSORED VIDEO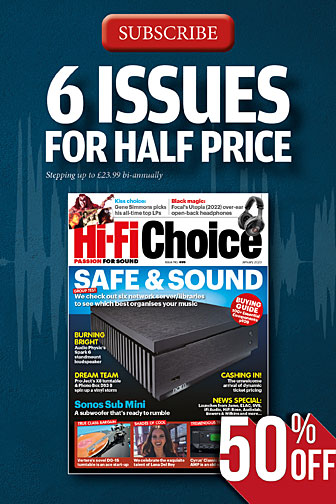 Inside this month's issue:

Six wireless speakers duke it out in our Group Test, Mitchell Acoustics' uStream Go portable Bluetooth speaker. HiFi Rose's RS250A AV streamer, Sumiko's Blue Point No. 3 MC cart and a World Exclusive first test of Q Acoustics' 5000 range