March 2023 issue now on sale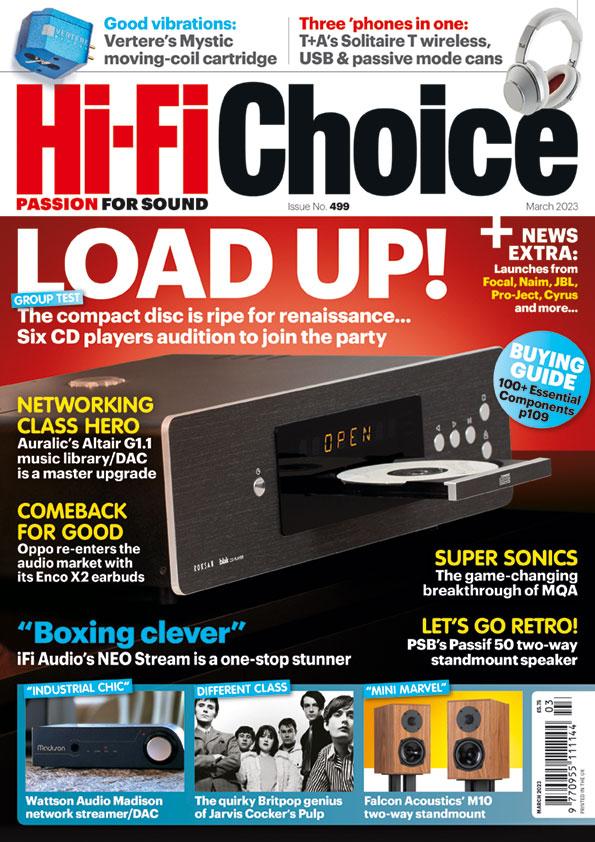 Welcome to the March issue
They say to err is human, but to repeat a mistake is sheer folly. And that's why those of us who ditched our precious vinyl back in the late Eighties, seduced by the indestructability and easier storage offered by compact disc, won't be making another trip to the local recycling centre any time soon.
The CD may not be flavour of the month right now – the vinyl revival has a lot of us looking to buy back records we once owned – but what with the economy in the state it's in and the argument that CD still offers better sound quality than streaming, we're hanging onto ours thanks very much.
The truth is that it's seldom a clear-cut choice between formats. Many audiophiles collect vinyl, CDs and stream their music. So, with all that in mind, welcome to this month's Group Test of new CD transports – as they're commonly referred – priced attractively so as to keep us all happily spinning away.
Elsewhere, there's a deep dive into the attraction of MQA, a timely look back at the career of Pulp now they've reformed for a series of Summer gigs, plus all the usual news about product launches and your hi-fi questions answered.
Oh, and look out for our next issue. It's number 500, so let's just say it's gonna be a bit special.
Enjoy!


SPONSORED VIDEO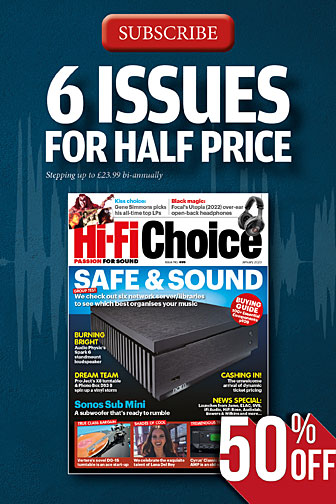 Inside this month's issue:

Six wireless speakers duke it out in our Group Test, Mitchell Acoustics' uStream Go portable Bluetooth speaker. HiFi Rose's RS250A AV streamer, Sumiko's Blue Point No. 3 MC cart and a World Exclusive first test of Q Acoustics' 5000 range