Markaudio-Sota Cesti MB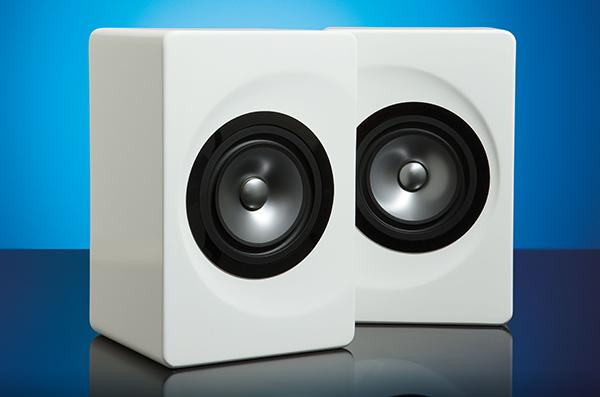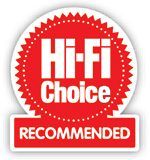 Single driver, full-range loudspeakers have been a holy grail in audio circles since the dawn of sound reproduction. A successful one-way design will reproduce deep bass to soaring treble highs beyond the range of human hearing while maintaining perfect phase, such that all frequencies seamlessly emanate from a perfect point source. This nirvana enables the intrusive and often heavy-handed passive crossover that commonly passes high frequencies to the tweeter and lower notes to any mid/bass drivers to be removed from the audio chain altogether, avoiding any unconvincing overlaps and further increasing transparency. Those that chase this seemingly impossible dream often get close to the addictive coherence that is promised, only to pay the price of lacklustre treble and weedy bass. So, when relative newcomer Markaudio-Sota claims a reassuringly deep 40Hz up to an ultrasonic 25kHz from its pint-sized, Cesti MB standmount, I'm preparing to be polite.
Saying something is "a thing of beauty" is an overused term, but while unboxing the Cesti MB I'm really struck by its silky curves and flawless finish. The cabinet is seemingly hewn from pristine marble such is the quality of high-density fibreboard construction and the immaculate lacquered paintwork – available in gloss white, black or even bold red. Central and proud is a diminutive 110mm metal driver that incorporates an integrated dust cap. The wide baffle has an attractive asymmetric shallow scalloped waveguide that is claimed to gently alter sound dispersion, such that the speakers can be placed left or right according to the listener's preference. You can even turn another Cesti MB on its side if you wish to utilise it as a centre speaker in a multi-channel setup. Around the back, high-quality binding posts take all common cable terminations and there's even a raised guard between the terminals to stop accidental shorting, which is a neat touch. A rear bass reflex port sits off centre to complete the understated design. The front grilles attach magnetically, so there are no fixings to spoil the elegant lines.
Given the nature of any one-way design, the Cesti MB benefits from taller stands (around 60cm) that raise the speaker to ear level when seated, but treble dispersion is claimed to be very forgiving. I experiment with lighter, open frame designs and more substantial pillar supports with a slight preference for higher mass designs, which aid bass performance.
I hook up a Shanling CD-T100 HDCD player via Chord Company Epic interconnects to a Hegel Röst integrated amplifier (HFC 418) linked to the speakers using Black Rhodium Foxtrot speaker cable (HFC 412). The run-in period recommended by the designer is a lengthy 100 hours, and I note continual improvements during this time. The Cesti MB appears very tolerant of room position and I can subtly adjust bass quantity and quality by proximity to the rear wall, but settle with the speaker about 30cm away and with a slight toe-in.
Sound quality
Listening to Imagining My Man on CD by Aldous Harding is a treat. The opening piano and guitar are portrayed as real instruments in a highly believable acoustic space with compelling roundness and body. Harding's quiet, close-miked vocals appear centre stage with loads of textured detail and air that the Cesti MB takes in its stride. It is already apparent that the speaker has excellent bandwidth, with plenty of top-end extension that seamlessly compliments a beautifully transparent midband. Harding injects loads of power and emotion into another lyric and the Cesti MB changes gear in a nanosecond, capturing the full impact of this incredibly expressive track. This is a speaker that is far faster and more responsive than its specifications might suggest. Bass is surprisingly potent and clean from such a diminutive driver in such an elegant box.
On-axis, the speaker is claimed to have a natural treble lift over 10kHz for a wider sweet spot. Swapping the speakers left to right is also fascinating. With the scalloped waveguide on the inside, the sweet spot appears to be wider, and when reversed the speakers image even more precisely.
The highest treble energy can occasionally feel a little chamfered off when compared with speaker designs with a dedicated tweeter, but this is nowhere near as pronounced as other one-way designs I've heard. In fact, the treble feels so correct that any loss of extension is more than made up for by a far greater coherence with midband detail. This is most evident with acoustic instruments. For example, the brass solo in Little Brown Jug by The Syd Lawrence Orchestra is utterly compelling, as pure notes, vibrato, textural rasps and harmonic overtones are conveyed as a single instrument rather than cobbled together from traditionally disparate mid/bass drivers and tweeters. Out of curiosity, I swap out solid-state amplification for a pair of Audion Golden Night 300B triode valve monoblocks. One might imagine with less than 10W per channel that the Cesti MB might be constrained, but far from it. It relishes the different current delivery from the tubes and appears to be a very easy load. It's a transparent and uncoloured transducer, so you get out more of what you put in, meaning it's unlikely to be a limiting factor as sources or amplification improve.
Playing a live version of Hotel California by the Eagles on HDCD is really insightful. The opening drum has real punch and the live acoustic space is vividly painted, high and wide in front of me in my listening room. The speaker has a superb ability to place sounds into a precise three-dimensional soundscape while also giving a relatively wide and consistent sweet spot. Just occasionally the single driver does reveal very small compromises and lower volume listening isn't quite as dynamic, with treble and bass performance seeming to be optimal as the volume increases. The classic guitar motif rings out and the audience erupts with applause and the sheer mass of high frequencies at this point feels slightly recessed, as though the driver is a little congested and needs to make some tough choices. It's a subtle and short-lived compromise, though, as Glenn Frey's vocals enter centre stage and the distinctive voice is placed rock solid in the mix with plenty of air, roundness and presence – and is quite remarkable how such a modestly sized standmount loudspeaker can reproduce such an assured, fast and dynamic performance.
Highly tolerant of room position, the Cesti MB has remarkable imaging and punches far above its weight for bass extension. Treble can feel slightly veiled on tracks with truly intense high-frequency passages, but the design gives such credible treble for the vast majority of listening that the trade off is completely worth it. Briefly swapping back to a more traditional two-way design there is a hint of extra top-end sparkle, but this now somehow feels more like hi-fi glitter than the musical gold that the Cesti MB mines.
Conclusion
This all-rounder will keep reggae, rock or electronica fans happy, but absolutely comes into its own with well-recorded acoustic music, where the spatial placement and complex tonal timbre of real instruments is lavishly depicted. While there's only a single driver, the attention its designer has lavished upon performance, engineering and aesthetics makes it one of the best I've heard.CW
DETAILS
Product: Markaudio-Sota Cesti MB
Price: £995
Origin: China
Type: Full-range, single-driver standmount loudspeaker
Weight: 6.1kg
Dimensions: (WxHxD) 226 x 336 x 194mm
FEATURES
● 1x 110mm metal cone full-range driver dome
● Quoted sensitivity: 87dB/1W/1m (6ohm)
Distributor: Markaudio-Sota
Telephone: 07534 104023
Website: markaudiosota.co.uk
Read the full review in January 2019 issue 444

SPONSORED VIDEO
Inside this month's issue:

Our bumper collection of the best kit to pass through the HFC test lab over the last 12 months is here to help you pick from essential turntables, speakers, amps, DACs, streamers, DAPs, headphones...
Standout tracks from our
Music Reviews
section, plus our current favourites to play in the
HFC
office.