Master & Dynamic MW50+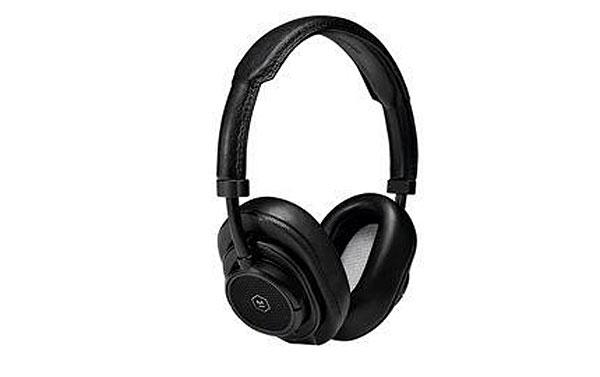 HFC takes this innovative two-in-one headphone for a spin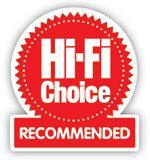 Many audio enthusiasts have several sets of headphones for different situations. A lightweight pair is ideal when you're working out, while a larger on-ear model can provide better sound quality while still being portable enough to carry around when you're on the move. And, when you get home, you can wallow in the more immersive sound of a big set of over-ear cans.
The MW50+ is an ingenious – and mostly successful – attempt to combine two of those options in a single headphone. Based on the company's MW50 on-ear (HFC 422) and available in a variety of colours, the updated MW50+ initially looks identical to its predecessor, with a smart and sturdy design combining softly padded lamb-skin earpieces with rugged steel hinges and armature. And, as before, it provides Bluetooth with aptX support, 16-hour battery life and a conventional wired option for when the battery runs out.
The smart bit is you can change both the look and sound of the MW50+ by removing the magnetic on-ear pads and replacing them with the larger, over-ear alternatives that are also provided. This means you can wear the smaller on-ear pads with a convenient Bluetooth connection when travelling and switch to the more immersive over-ear, and wired mode when you get home.
Unfortunately, regardless of which ear-pads you use, the MW50+ leaks quite a bit of sound. Master & Dynamic says it has a closed-back design, but it's still very porous and I'd think twice about wearing it on a train or plane for fear of annoying everyone around me. The fiddly little control buttons on the right-hand earpiece, meanwhile, are difficult to locate and operate while wearing.
Sound quality
It might leak like Donald Trump's White House, but the MW50+ sounds great, both in wired and wireless mode. To block out background noise while I'm working, I opt for the over-ear pads and a wired connection as I listen to the lossless ALAC music on my computer. I'm immediately impressed by the warmth and texture of the strings on Max Richter's On The Nature Of Daylight. There's a deep, mournful gravitas to the gently winding cello melody, while its rich, woody timbre creates a powerful contrast with the lighter, more delicate tones of the violin. From the same album, Shadow Journal takes that contrast to extremes, but the MW50+ keeps its balance, digging right down to the deep, electronic bass effects while still keeping a clear eye on the ethereal violin that floats in the air above. The larger, over-ear pads also help to create a nice sense of space, as the rumbling bass echoes off into the distance.
The MW50+ can handle denser rock sounds too, carefully separating the grinding guitar riffs and fuzzy, fat bass on Supermassive Black Hole by Muse. Throw in the synths and distorted vocal effects, and the track risks sinking into a sonic swamp, but the MW50+ keeps the wall of sound clear and balanced throughout. But, when there's less need of a guiding hand, it can step back and allow the music to breathe. The bouncing bass line and jangling guitar riff on Blondie's Rapture skips along with a light, breezy rhythm, and the crisp, sharp tones of the sax really stands out.
Switching to 'mobile' mode with the smaller on-ear pads and Bluetooth connection does, inevitably, affect the sound quality, but the MW50+ still compares well with many rival wireless offerings. The sense of space is less pronounced, and the ambient sound cloud of Shadow Journal seems to close in more tightly around my head – yet that deep bass rumble remains firm and threatening, with the violin sounding as haunting as ever. And while the opening cymbal crash on Rapture loses some of its sparkle – a typical Bluetooth trait – the bass and rhythm guitars are still hard to resist.
The sound that leaks from both sets of ear pads might deter those that want to wear their headphone in public and don't want to disrupt fellow travellers. However, I can't fault the sound quality of the MW50+ at the price, which is rich and finely detailed when using a wired connection and continues to impress even when faced with the constraints of Bluetooth streaming. CJ
DETAILS
Product: Master & Dynamic MW50+
Price: £369
Type: 2-in-1 headphone
Website: masterdynamic.co.uk
Read the full review in July issue 438
Inside February's issue

: exclusive review of Piega's Premium Wireless 701 active speaker, Chord Electronics' Huei phono stage, plus six powerhouse integrated amps go head-to-head and much, much more…
Standout tracks from our
Music Reviews
section, plus our current favourites to play in the
HFC
office.