Monitor Audio Gold 300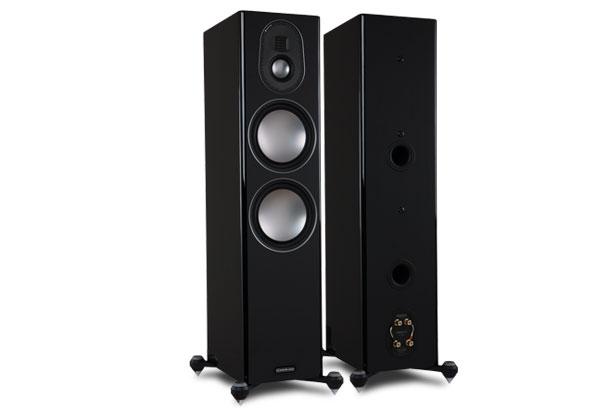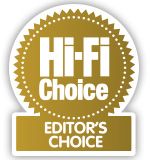 It's said that politics is the art of making people want what it suits you to let them have. I get the impression hi-fi consumers are at the receiving end of a similar agenda where innovations are pushed in the expectation of eager acceptance by a market hungry for new experiences, even if they're an acquired taste that take a bit of getting used to.
If this is the case, Monitor Audio is a poor exemplar. Not in the sense that it eschews new tech. On the contrary, its constantly evolved speaker ranges bristle with the stuff. If there is a secret to the company's continuing success, it'd simply be a smarter understanding of what actually sells. In other words, the art of giving people the things that they really want.
The requisite ingredients are almost laughably straightforward: deep bass of good quality and plenty of it; clarity that allows listeners to separate what's going on and effortlessly hear every detail; treble with air, sparkle and definition; the ability to go loud yet resolve a pin drop; solid and stable imaging; ease of drive and a luxurious standard of build and engineering.
The range-topping, three-way Gold 300 floorstander sits one tier below the company's flagship Platinum II lineup. Given what we know about MA's modus operandi, the likelihood of a slow-burning, plumb-line neutral presentation seems as remote as the possibility of the brand entertaining a plain, dourly functional aesthetic.
The strategically choreographed evolution of the Bronze/Silver/Gold/Platinum model hierarchy continues as before. Now in its fifth generation, the new Gold lineup has slimmed down to a single standmount in the form of the £1,400 Gold 100 and one centre speaker with the £1,100 Gold C250. These are joined by the £1,700 Gold FX bi-pole/di-pole surrounds, the £2,100 Gold W12 subwoofer and two floorstanders. The Gold 300 we're looking at here is joined by the shorter, slimmer £2,900 Gold 200, which has smaller main drivers, less internal volume, doesn't go quite as low in the bass and is a little less sensitive, but like the 300, conforms to a three-way configuration.
Gold's remit is to deliver: "a peerless combination of aesthetic beauty, flawless construction and exquisite sound". It isn't quite Monitor Audio's best game, but packs in plenty of trickle-down driver tech from the company's premium Platinum II. It deploys a brace of 203mm Rigid Diaphragm Technology (RDT II) mid/bass drivers wired in series and working in conjunction with the airflow-smoothing, rear-facing twin HiVe II bass reflex ports, a pairing that helps the Gold 300 go seriously deep (claiming down to 30Hz at -6dB) and is said to benefit both bass tautness and transient response.
Each driver sandwiches a thin C-CAM, nomex honeycomb core and a woven carbon fibre back skin to form a cone that's rigid and stiff yet light. Dedicated to the midrange is a dinky 64mm C-CAM driver that's fast and responsive enough to team seamlessly with the with the Micro Pleated Diaphragm (MPD) ribbon-style tweeter lifted from Platinum II – claimed to have a 50kHz -6dB frequency ceiling – and, because it doesn't suffer the kind of audible range break up that afflicts dome tweeters, marries smoothness and attack in a more convincing fashion.
With its magnetically attached grille removed, the Gold 300 is a blend of conspicuous hi-tech and sumptuous luxury and finished to such a high standard (in satin white, piano black as supplied, ebony or walnut), makers of significantly pricier high-end fare must wonder how on earth Monitor Audio does it. With its anodised metal outrigger feet bolted on, the speaker feels fabulously solid, too. Crossover components include bespoke polypropylene film capacitors, air-core and low-loss laminated steel-core inductors, while internal cabling is silver-plated OFC copper.
Sound quality
With some speakers, you can have a reasonable stab at how they'll sound from the way they look. My guess is that for the Gold 300, the connection isn't incidental. Large, clean and immaculately rendered are the thoughts that begin to surface as I heave it into position (leaving a fair bit of space to the rear and side) and first impressions certainly seem to concur. Standing in for the Falcon Studio 30 three-way floorstander (HFC 442) priced from £3,495 that has been setting a high bar in a distinctly relaxed and natural vein in my larger listening room, it promises to be an intriguing segue.
The sonic differences between the Studio 30 and Gold 300 are by no means subtle and when I slip Madonna's Madame X into the CD tray even Darcy the cat, usually content to let Madge's music wash over her without so much as a whisker twitch, looks somewhat startled. It could have something to do with the sheer amount of deep, weighty synth bass the Gold 300 is shifting on Dark Ballet, a sprawling, bizarre, wordy wreckage of a song that, half way in has a heavily vocodered Madonna singing barely decipherable lyrics to the main melody of the Nutcracker Suite. Ignoring that, the production delivers an eclectic mix of electronic and acoustic instrumental textures that the Gold 300 unpicks easily, presenting each strand with such focused precision and hear-through transparency it immediately makes you want to mine your music collection for more unrealised highs.
It quickly becomes clear that the Gold 300 possesses formidable hi-fi smarts. The ribbon tweeter's extension, purity, speed and absence of audible break-up modes makes most dome types sound 'obvious'. The benefits it brings to openness, clarity, fine detail and harmonic structure is special. The midband is beautifully voiced and exquisitely clean with vanishingly low colouration and cabinet contribution. Driver integration is utterly seamless. When Mavis Staples sings Change, it isn't just the earthy timbre and heartfelt expression in her voice that thrills, but the sense of a physical presence that connects so powerfully. The spare, raw guitar, bass and drums bristle with attitude and give things a perfectly realised retro, classic feel. And it's all underpinned by that deep, rock-solid bass, a rhythmic fluency that keeps everything on track and a grasp of dynamic subtleties, as well as the big swings, that are commendable for a large floorstander. Moreover, with the right recordings, superb imaging dissolves the enclosure into a deep and expansive soundstage.
Conclusion
If a speaker like the Falcon Acoustics Studio 30's presentation is too laid back for you, check out the Gold 300. With vividly produced material its performance can verge on the 'hyper real'. But, for the most part, it's a consummate crowd pleaser that, arguably more than any rival at the price, sells an idea of high-end luxury and sonic excellence that's hard to distinguish from the real thing. DV
DETAILS
Product: Monitor Audio Gold 300
Price: £4,000
Origin: UK/China
Type: Three-way floorstanding loudspeaker
Weight: 30.6kg
Dimensions: (WxHxD) 328 x 1,047 x 418mm
FEATURES
● 1x MPD transducer
● 1x 64mm C-CAM midrange driver
● 2x 203mm RDT II bass drivers
● Quoted sensitivity: 90dB/1W/1m (4ohm)
Read the full review in
September 2019 issue 453

SPONSORED VIDEO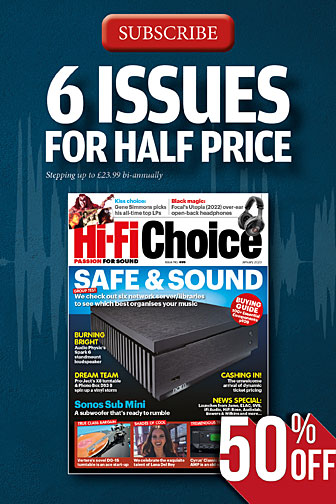 Inside this month's issue:

Six wireless speakers duke it out in our Group Test, Mitchell Acoustics' uStream Go portable Bluetooth speaker. HiFi Rose's RS250A AV streamer, Sumiko's Blue Point No. 3 MC cart and a World Exclusive first test of Q Acoustics' 5000 range