NAD C 558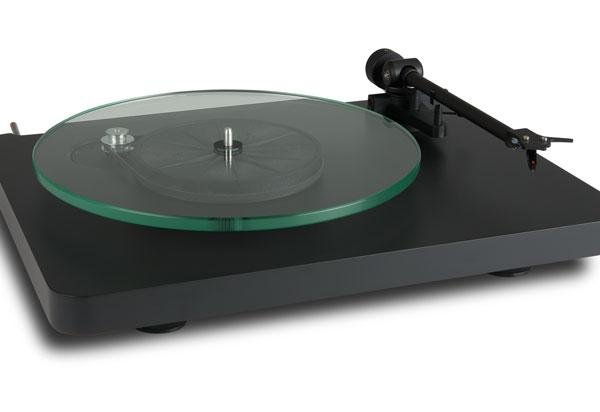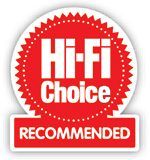 While NAD's C 588 turntable turned out to be hugely impressive in the Group Test in HFC 453, the fact is that the near-£700 price is a bit of a leap for anyone wishing to dip their toe into the vinyl pool for the first time. NAD has long championed high-quality components at real-world prices and its three-strong turntable range starts with the C 556 at £250 followed by the £450 C 558 reviewed here to neatly bridge the gap between the entry-level model and the £700 C 588 range topper.
NAD has once again taken the route of buying in a design from an already established manufacturer and, as per the C 588, Austrian-based specialist Pro-Ject is the chosen one. While it is easy to look at an ostensibly simple thing like a fully manual belt-drive turntable and wonder why NAD didn't just design its own, the process requires a high level of investment. Frankly, going to an expert company with a considerable turntable heritage and asking it to design and build a 'special' for you makes a lot of sense.
In many ways, the C 558 looks like a junior version of the C 588, which is no bad thing. It shares its bigger brother's elegantly rounded MDF plinth and is supported by four isolating rubber feet. Drive to the platter comes from a precision motor, which is powered by an AC signal that is generated by an internal circuit board. Speed change is entirely manual and involves removing the 10mm-thick glass platter with its own felt mat and repositioning the belt to the appropriate pulley. The sub-platter is a moulded non-resonant type and spins on a brass bearing in a hardened steel shaft.
The tonearm is recognisably a Pro-Ject construction and bears more than a passing resemblance to those reserved for one or two other OEM designs made by the company. On closer inspection, there's a hint of Pro-Ject's RPM 1 about the bearing housing too, all mixed up with an armtube and headshell that are remarkably similar to that used on the Musical Fidelity Roundtable – also manufactured by Pro-Ject.
Using a conventional pivot with an elegant matt-black metal arm tube, it's terminated with a fixed headshell. A screw near the bearing housing can be loosened to allow the arm to be rotated to set azimuth, and two further screws at the rear allow the tonearm to be raised and lowered for the correct VTA – full instructions on how to do this are in the user manual and there's a quick setup guide too.
The C 558 comes pre-fitted with Ortofon's OM10 cartridge and a stylus protractor and balance are supplied should you feel the urge to make any adjustments or try a different cartridge. A perspex lid is fitted with hinges that enables it to stay open at any angle, but for best results I always remove the lid during playback. Finally, the arm wires terminate to phono output sockets in a box below the MDF plinth – NAD provides a stereo interconnect cable.
Sound quality
For evaluation, the NAD is connected to Yamaha's A-S500 integrated amplifier (HFC 364) and Usher's S-520 standmount loudspeaker on Atacama SL-600 stands. On first listen, I am delighted to hear that the C 558 has a proper sense of weight to its performance. All too often there is a feeling that budget turntables can tend to be a little reticent in the lower registers, but it has a confidence and warmth in its bass that belies its price. The glass platter, quality bearing and excellent motor control all combine to work very well indeed.
As a result, the low end is fulsome and well extended without being overblown, and the C 558 offers good levels of upper bass detail and fine timing. It has a nicely sure-footed performance, giving pleasing form to bass guitar notes and imbuing a fine woody bloom to acoustic basses. Even more encouragingly, the kick drums from Eagles Long Road Out Of Eden have fine impact and warmth, but do not outstay their welcome.
A good part of this warmth is down to the Ortofon OM10 cartridge. Yes, the design may have been around for a while, but it performs so well that it is no surprise that it crops up on so many budget turntables. At the top end, the OM10 works its magic in a subtle but effective way, and things are clean, smooth and assured but those seeking a bit more clarity and insight may wish to experiment with a more vibrant-sounding cartridge. The Ortofon's smoothness certainly works well with the tonearm and strikes a good balance that never strays into sounding raucous or lacking in detail.
The harmonica from Midnight Oil's Blue Sky Mine comes soaring from the loudspeaker as do Peter Garrett's vocals, drawing me properly into the heart of the song. However, during the rather jangly guitar break in the middle of the track, the NAD still retains a sense of composure and I have heard more expensive turntables make a far less convincing job with this sequence.
In spatial terms, the C 558 is able to set up a very solid and precise soundstage, giving plenty of space to performers. It highlights them sufficiently to be able to place them easily within the action, but ties performance together as a whole very well. The more affordable nature of the deck only tends to reveal itself by the fact that there is not a great deal of action to be found beyond the lateral limits of the loudspeaker. That said, image depth behind the cabinet's plane is relatively capacious, with the C 558 well able to impart a good sense of front-to-back scale.
Conclusion
The NAD C 558 simply goes about its business in a way that means you spend less time listening to the sonic signature of the turntable and more time concentrating on the music, which is always a good thing. It's difficult to criticise at the price, and the only real area of difference over the more costly C 588 is that it is not quite as focused or detailed in its delivery. Ultimately, this is a well thought-out offering that combines established design experience and components to build a very fine budget turntable indeed. AS
DETAILS
Product: NAD C 558
Price: £450
Origin: Austria
Type: Belt-drive turntable
Weight: 8kg
Dimensions: (WxHxD) 435 x 125 x 340mm
FEATURES
● 33 & 45rpm
● Fitted with Ortofon OM10 moving-magnet cartridge
Read the full review in
November 2019 issue 455

SPONSORED VIDEO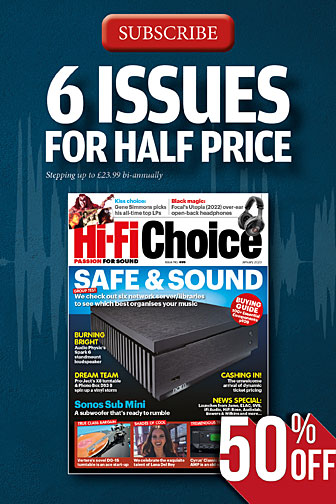 Inside this month's issue:

Six wireless speakers duke it out in our Group Test, Mitchell Acoustics' uStream Go portable Bluetooth speaker. HiFi Rose's RS250A AV streamer, Sumiko's Blue Point No. 3 MC cart and a World Exclusive first test of Q Acoustics' 5000 range