Thorens TD 1601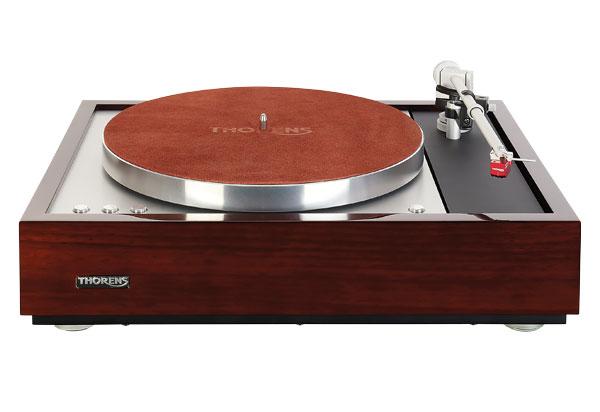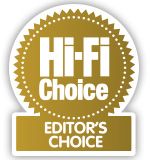 If pressed to name some of the oldest and longest running manufacturers in the vinyl game, what would your list consist of? Technics? Linn? Garrard? Dual? Rega, even? In the world of hi-fi, legacy is something that carries more weight than perhaps any other industry. If you have a component that derives in part from a product that was originally developed more than 20 years ago, chances are you've got a captive audience right from the off. So it helps if you're able to draw upon a rich tradition of producing impressive equipment stretching back over 20, 30 or even 50 years. All of which brings us rather neatly back to our original question about turntable manufacturers. If you said Thorens in answer to our poser, give yourself a gold star for the German concern is not only one of the oldest turntable manufacturers, but one of the longest serving producers of hi-fi full stop.
To put it into some sort of context, Thorens started out in the hi-fi business some seven years after the first phone call was made and more than 40 years before TV was widely available. Other events happening that year included Buffalo Bill Cody starting his Wild West show, the first telephone call taking place between New York and Chicago, Utrecht getting its inaugural water pipe system and the England cricket team being presented with the ashes of a bail after a drubbing in the Sydney Test. But enough history, the point is that Thorens has been in existence long before turntables were even widely available to buy, so when it comes to heritage it certainly has a better claim than most.
Now when those hi-fi enthusiasts with a penchant for past classics can invest in new takes on Leak amplifiers or Wharfedale Linton speakers of old, it seems only fitting that one of the oldest swingers in the hi-fi jungle gets in on the action.
The original TD 160 was released back in 1972 and is widely considered by many to be one of the best early sub-chassis turntable designs of its kind, so it seems only fitting that this is the monicker the company acknowledges with its new range: the fully manual TD 1600 (£2,500), the semi-automatic TD 1601 on review here and the TAS 1600 moving-coil cartridge. While the infamous three-point suspension of yesteryear remains present and correct, its implementation is rather different to what's come before.
Now made from MDF, the sub-chassis no longer hangs from the top plate, instead sitting on a trio of foam-damped conical springs, which are in turn mounted to a heavy, damped baseplate. This sits upon three adjustable feet to ensure it remains both level and stable throughout.
The top plate is produced from a product called Alucobond, which features an aerospace-grade honeycomb material sandwiched between two sheets of aluminium. The plinth, meanwhile, is housed in a choice of stylish wood surrounds of high gloss black or walnut.
As anyone that's ever experienced a suspended turntable will tell you, the chassis has a tendency to wobble unnervingly from side to side like a gaggle of women in high heels leaving a nightclub in the small hours of a Saturday night, six sheets to the wind. Thankfully, Thorens has a neat two-fold solution to this unique phenomenon. The first involves an alloy strengthening plate connecting the bearing to the tonearm mount. Meanwhile, a braced steel thread is connected between the bearing hosing and a steel pin mounted to the baseboard. This acts in the same direction as the motor pulley and bearing, effectively encouraging the sub-chassis to remain in this axis, but leaving it free to float up and down while limiting its lateral movement. It's almost as though those inebriated clubbers have suddenly sobered up and slipped into some more sensible and stable footwear.
The TD 1601 comes with a TP92 9in tonearm supplied as standard. Used in the past with Thorens' TD 309, it has been designed in conjunction with fellow German specialist Fink Audio Consulting. It has a damped main tube with a resonance-controlled ring at the centre and – new to both the TD 1600 and 1601 – it can dial up tracking force directly, thanks to its calibrated and labelled counterweight. Bias is still altered magnetically using an adjustment control beside the arm pillar, while the tonearm leads terminate in sockets at the rear of the plinth in the form of balanced XLRs and unbalanced phono sockets. An earthing post is also onhand.
Fitting a cartridge is simply a case of screwing your chosen option into the end of the armtube, whereupon it can then be adjusted front and back for correct tracking alignment or rotated laterally.
There are three buttons for selecting 33rpm, 45rpm or the motor turned off, while trimpots at the back allow fine tuning of speed over a ±6 percent range. While the fully manual TD 1600 has a conventional cueing lever on the tonearm, the automatic TD 1601 has a neat photoelectric auto-stop system whereby a button on the plinth activates a tiny motor under the platform to lift and lower the arm as required. The surround of the button handily lights up green when the arm is up and red when it's down. And, of course, when the end of the record is reached the arm lifts up and returns to its resting place. All very neat, albeit not quite whisper quiet in operation.
Finally, the 12V AC synchronous motor is secured to the baseplate in a non-resonant housing that is damped with a silicone ring. Power is applied to the drive circuitry via an off-board supply that's home to a chunky toroidal transformer. The motor drives the sub-platter using a precision-cut belt with the Thorens logo printed on it. The sub-platter in turn supports a 2.2kg aluminium outer platter that is topped with a mat. A rubber one comes supplied, while a suede option serves as an upgrade at £75.
Beautifully built, the TD 1601 is an absolute breeze to correctly setup while operation proves to be a pleasure throughout testing, thanks to the solid and well-made components.
Sound quality
We opt to pair up the TD 1601 with an Anatek MC-1 phono stage, connected to a Naim Supernait amp and PMC twenty5.24 speaker, while a Clearaudio MC Essence cartridge is loaded into the tonearm. It quickly becomes clear that the performance has a crispness and verve to it that means it can capture the essential dynamics of a recording with ease – something that is further aided by the way that when the music starts it comes from a clean, silent background.
Kicking things off with Mark Ronson's Somebody To Love Me underlines the TD 1601's ability to carry a tune. It picks up the bassline with ease and while it isn't the deepest, it never feels lightweight or lacking in body. Instead, the underlying beat is solid and taut, while the upper bass has an impressive litheness that's free from the sort of bloat that often blights suspended turntable designs. But it's the upper registers where things really impress as the presentation displays the sort of detail and openness more commonly associated with far more expensive rivals.
While the original TD 160 could be accused of being a rather woolly performer that could sound a touch soft at times, the same criticism certainly doesn't apply here. The Cinematic Orchestra's The Dance from The Crimson Wing sees percussion leaping enthusiastically from the speaker. Behind this the double bass is fruity and fullsome, while the higher strings magnificently soar across the soundstage. The TD 1601 has a glorious sense of depth and scale, that while not quite as adept as pulling the performers out into the room like some rivals, conveys a great atmosphere that fills the space both in front of and behind the speakers.
Moving on to something with a bit more get up and go, Koop's Come To Me from its Koop Islands long player is a blast. The TD 1601 appears to lap up everything that this slice of upbeat jazz has to throw its way. Yukimi Nagano's vocals are breathy and vivid, underpinned by an infectious walking bassline all topped off by crisp sprightly percussion that drives the track along with upbeat glee.
Conclusion
In the TD 1601 Thorens has dragged a classic of yesteryear kicking and screaming into the current day, managing to leave behind the slightly soft nature of the original. The result is a thoroughly modern turntable that ticks all the boxes and performs every bit as we'd hope a model at this price point would. It maintains an air of quiet sophistication and confidence, regardless of material being played, and its handling of treble frequencies is a real bonus. Meanwhile, the 9.1in TP92 tonearm ensures that the stylus remains securely locked into the grove so that there is no hint of mistracking and consequently, no top-end misbehaviour. Lower frequencies may not be the deepest and whether or not it's worth paying out the extra £500 for the automatic tonearm offered by the TD 1601 is something that only you can decide. But we would note that regardless of if you opt for the manual TD 1600 or the automatic 1601, splashing out the extra £75 for the additional clarity that's afforded by the suede mat is much more of a no-brainer. Highly recommended. HFC
DETAILS
Product: Thorens TD 1601
Type: Belt-drive turntable
FEATURES
● 33/45rpm
● TP92 9.1in tonearm
Read the full review in
Issue 469

SPONSORED VIDEO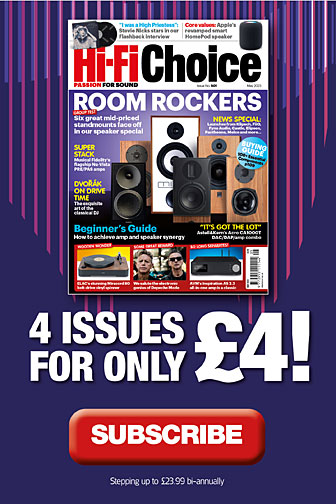 Inside this month's issue:

Klipsch R-50PM powered loudspeaker, DS Audio Grand Master Extreme cart, Astell&Kern A&futura SE300 portable music player, Elipson Legacy 3230 floorstanding speaker and our round up of the best music streaming services