Opinion: Where are we now?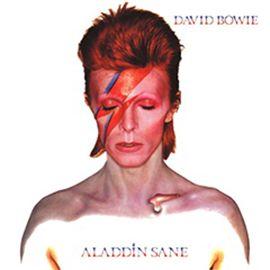 As the unexpected death of David Bowie unfolds, Lee Dunkley remembers a personal hero and celebrates the icon that made the soundtrack to his youth
There are global events that happen in our lifetime, unusual days where you receive news about something so earth shattering that it seems to make even time itself stand still as you slowly come to terms with the reality that the world you knew up until that moment has changed forever. For me, the announcement of David Bowie's death on Monday 11 January is one of those moments where everything seemed to slow and an already grey winter morning felt just that little bit darker. Things around me appeared to take on a different look and feel as the news unfolded in a hushed and reverent tone from BBC Radio 6 Music and the story began to sink in.
I was in the kitchen at the time making breakfast after an early start, and I imagine that I will always be able to recall the sinking feeling that washed over me and stopped me dead in my tracks as the news broke and I began to comprehend the magnitude of what was being revealed. It felt almost like receiving news of losing a family member and discovering that a part of my life simply wouldn't exist any longer.
Just 24 hours earlier I had spent much of the day listening to the new Blackstar album, which was released a few days previous – on David's 69th birthday. After several repeat listens of the album and the firm acknowledgment that this was indeed a tremendous piece of work that would only get better the more I heard it, the afternoon disappeared as I went on to play two other great Bowie classics – 2002's Heathen (always a personal favourite) and its follow up 2003's Reality.
I wouldn't say that I'm a Bowie super-fan but as a 48 year-old music fan, he is easily one of the biggest musical influences of my life. I have journeyed with the majority of (but not all) album releases and embraced his inconceivably cool personas that might as well have been life on Mars itself and a million miles away from what passed for acceptable in my Northants hometown. Obsessed by the artistic genius of Aladdin Sane, I once got a friend to paint my face and dye my hair so that I could go to a party looking the same.
The first time I really remember being captivated by a Bowie track was with 1980's classic Ashes To Ashes as it blasted out from a house as I delivered the morning newspapers. It was so loud you could hear it from half way down the street and as I approached I remember thinking two things: who is singing that, and one day I will own a music system that goes as loud as that. As the song climbed the charts, the video that accompanied it aired on Top Of The Pops and was similarly a defining moment for its artistry and jaw-dropping and bewildering reaction from anyone who saw it. I loved it!
By the time 1983's Let's Dance reached number one in the UK, I had studied Bowie's back catalogue and had a Bowie-esque style of my own – as some would later tell me. The album sold almost 11 million copies and was once again a change in music and image direction. As well as becoming the soundtrack to my college years, its new sound introduced me to the work of the album's co-producer Nile Rodgers, who remains one of my all-time heroes and continues to influence the music I enjoy today.
Ch... Ch... Ch... Changes
Bowie's musical success arguably began in 1969 with Space Oddity as his first proper hit. Although I was too young to really recall these early beginnings, it's a musical journey I feel truly privileged to have travelled on, even if it's only been for part of the way. As I write this page I feel as if something has shifted in our cultural landscape as the reverberations of his death continue with outpourings from radio and TV broadcasters, interviews from artists that knew him or were influenced by him (pretty much everyone then), gatherings to pay respects outside old homes and haunts, and a host of special memorial tribute concerts and awards that are already planned, his passing has united fans like no other artist I have ever experienced.
Whether you are a fan of his music, movies and style or not, the impact David Bowie had on popular culture is staggering and in my opinion he is the most important and significant artist in music history. A man who for the whole of his career jumped from genre to genre, breaking down musical barriers and what we thought was possible for a pop star or musician to do. In many ways I think I saw him as immortal and would be far happier in a world with him living in it. There are few artists I have felt so connected to and even though he is someone I'll never know, in a way I feel I know. What a brilliant and fantastic legacy he leaves, and one I shall treasure forever.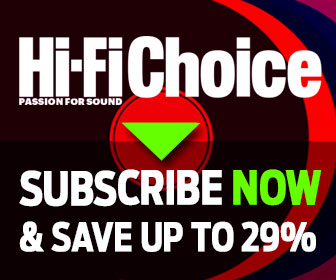 Inside this month's issue:

Hegel's V10 phono stage, iFi Audio Diablo DAC/headphone amplifier, VPI Prime 21+ turntable, System Audio's Legend 5.2 Silverback standmount, high-end headphones Group Test and much, much more...
Standout tracks from our
Music Reviews
section, plus our current favourites to play in the
HFC
office.