Paradigm Persona B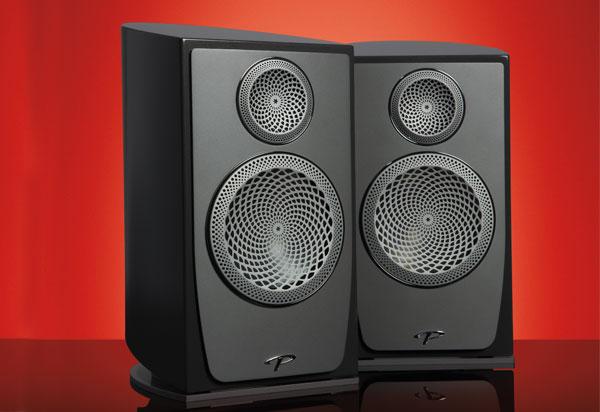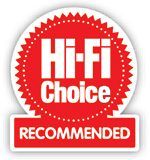 Based near Toronto in Canada, Paradigm has built a strong reputation for loudspeaker design since 1982, but possibly mostly for home cinema use. Indeed, the Persona B (the B is for bookshelf) is marketed alongside matching floorstanders, a centre speaker and sub, but this two-way standmount deserves to be turning hi-fi heads too.
Unpacking the Persona B, its high mass and superlative gloss finish seems to define engineering costing vastly more, and the £7,800 price tag doesn't feel inappropriate. The sculptural shape is a thing of beauty, closer to a luxury yacht hull than the average speaker cabinet design, but the form is for function. Rounded sides and slanting surfaces are intended to banish standing waves, enabling the listener to hear more of the drivers and less of the cabinet. And where most loudspeakers show off traditional cones employing a central phase plug, the Persona B instead covers both drivers with a Perforated Phase Aligning (PPA) lens that is as elegant as the heart of a sunflower. The lenses cannot be removed, as they are intrinsic to the acoustic design, featuring precisely defined holes to allow more sound to propagate from the edge of the drivers than the centres and to increase treble dispersion for a wider sweet spot.
The striking design is largely down to the unique drivers, which include a 25mm tweeter and 178mm mid/bass both crafted from 99 percent pure beryllium foil. This rare metallic element is considered significantly lighter and stiffer than all other driver materials with extraordinary self-damping qualities, but historically it has been prohibitively difficult and expensive to use in a manufactured product. Fans of the original Yamaha NS-1000 loudspeaker will recall that beryllium has been used before, but Paradigm says that modern production techniques allow it to be applied to both its tweeter and mid/bass drivers. Furthermore, the Persona B uses voice coil designs that are said to increase linearity and improve clarity and control across the entire frequency range.
Our review pair has a metallic silver finish, but is also available in metallic blue or high gloss white or black. Around the back, the presence of a substantial port suggests that it's best sited away from rear walls. The beefy binding posts enable bi-wiring, but the solid metal jumper bars also allow single wiring. Matching speaker stands are available, but I use the Q Acoustic stand I have to hand to raise the Persona B to the optimum listening height before connecting a Leema Acoustics Pulse IV amplifier via Black Rhodium Foxtrot speaker cables (HFC 412) and the matching Stream IV CD player/network audio player (HFC 456) using Chord Company's Epic interconnect.
Sound quality
Playing September Fields by Frazey Ford on CD, the opening plucked acoustic guitar is beautifully defined while a hi-hat rhythm bristles with a superb metallic shimmer. The bass line has some punch and a Hammond organ's phasey warble is supremely portrayed. Brass instruments are truly mesmerising, displaying extra body and near infinite texture. Ford's vocals are laser sharp, but a little drier than I'm used to. The insight the Persona B is able to depict is staggering. Every tiny inflection has a new level of detail to leading edges, body, transients and near endless decay. The quality of midband and treble insight is peerless, but the image can lack a little depth. I sense the acoustic lens across the drivers is vital to delivering accuracy without harshness, but possibly creates a slightly more diffuse image.
I wind the volume up a few notches for Joy by The Cult on CD and notice that the bass performance is more dependent on volume than many speakers. The bass guitar and drums gain some welcome extra body and potency adding presence and warmth while also deepening the soundstage and releasing the music from the speakers. It's as though the Persona B relishes some serious current, similar to a supercar that only really comes on song with high revs. This track has the sort of pile-driving bass, dense distorted guitars, rasping vocals, strident keyboards, high ringing chimes and tambourines that usually choke smaller loudspeakers – forcing you to turn the volume down – but the Persona B remains utterly unflappable throughout.
Changing mood with the Spem In Alium movement from Magnificat by Thomas Tallis on CD, the individual voices start simply but soon intertwine into a truly sumptuous soundscape, yet the Paradigm enables me to pick out the distinct vocal parts and even individual singers. This can be viewed as both a blessing and a curse. The performers are subtly blending their voices to create highly nuanced tones, textures, resonances and a rich colour palette, yet the sheer resolving ability of the speaker draws attention to the parts more than the whole. For some, this extra insight will be a dream come true, but I find I'm less able to immerse myself in the majesty of the whole. It is like finding out how a magic trick is done rather than gasping at the illusion.
Tonally, the voices are accurate yet there is a slight sheen over the highest vocals that suggests while the beryllium drivers are fantastically controlled and nicely damped, there's some evidence of a sonic signature underlining that you are listening to metallic drivers. With most music this is less evident, but pure voices sometimes sound a little more ethereal and less grounded. Conversely, the decay of notes paints a spellbinding picture of the vast acoustic space, albeit with a slightly diffuse image that softens what would otherwise be near holographic. It's absolutely in its element depicting detail that other speakers miss.
Conclusion
The Persona B does things I've never heard a loudspeaker do before, although it can sometimes struggle to do some of the things I enjoy about other designs. It's akin to owning a Lamborghini – a staggering work of high-end engineering with breakneck acceleration and laser sharp handling that's not ideal for nipping down the shops for a pint of milk. It can depict every molecule of the soundscape, but can leave you wanting a little less insight and a bit more musicality. It's an addictive listen nonetheless. Play any track you think you know well and it's like you're hearing it for the first time. There's a new vivid 'air' around performers as though you've pushed right to the front row of the gig. The main challenge is that I sometimes yearn for a touch more warmth and low-end extension to balance the extraordinary midband depth and treble insight. Experimenting with volume and amplification exhibits gains in warmth and bass extension as you add greater power, but only to a point and this is where it becomes clear that the Persona B could be a world beater when allied to a subwoofer, just as it would in a home cinema setup. CW
DETAILS
Product: Paradigm Persona B
Price: £7,800
Origin: Canada
Type: 2-way standmount loudspeaker
Weight: 14kg
Dimensions: (WxHxD) 225 x 435 x 330mm
FEATURES
● 1x 25mm Truextent beryllium dome tweeter
● 1x 178mm Truextent beryllium mid/bass driver
● Quoted sensitivity: 89dB/1W/1m (8ohm)
Read the full review in
January 2020 issue 457

SPONSORED VIDEO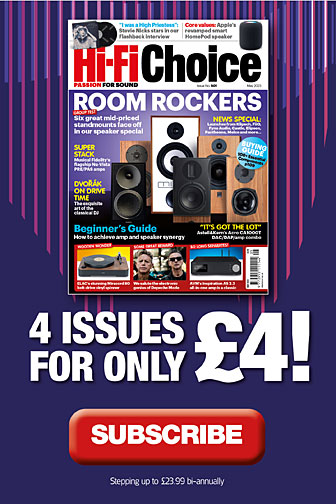 Inside this month's issue:

Wison Audio's exquisite Sasha V floorstanding loudspeaker, Origin Live Sovereign S/Agile turntable/tonearm, Final Audio ZE8000 true-wireless earbuds, Astell&Kern AK PA10 portable headphone amp, Aretai Contra 100S standmount speaker and an integrated amplifier Group Test