Polk Audio RTIA1 - £299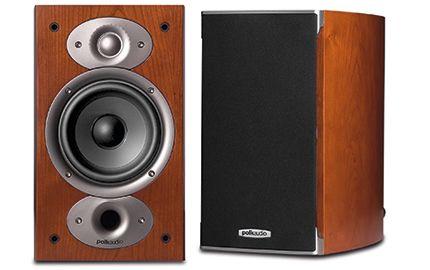 Polk's RTiA1 isn't the newest small speaker design you can buy, but it's been big in the US for years. David Vivian takes a listen
What's the best kind of hi-fi product? The only problem with a dreamy vision of 'the-one-that-gets-you-closest-to-hi-fi-heaven' is the painfully high price tag or, worse still, a speech bubble that reads: "if you have to ask the price, you can't afford it". Life's cruel. Fortunately for most of us, there are more hi-fi designers and engineers tasked with wringing the last drop of performance from every pound you spend than those chasing sonic Shangri-La at any cost. As Ross Walker, son of Quad founder Peter Walker, once told me: "Any fool can design a great-sounding amplifier for £30,000, the trick is to do it for £300."
The same goes for speakers. Who wouldn't want to hear a seven-foot 20-driver behemoth that costs as much as a Ferrari 458 Speciale? What the world really wants, though, is a £299 budget two-way standmount that, for the money, hits it out of the park. Although profit margins on compact, inexpensive speakers are comparatively tiny, as a hook to get the musically inclined into 'real' hi-fi and the company's more expensive and lavishly engineered boxes, their importance is hard to overestimate. It's why excellence beyond the call of duty at the affordable end of the speaker market battles so hard for our attention. And it's why, far from rushing to get a better pair of speakers, people often end up hanging onto their £200-300 purchases through several front-end upgrades.
Although relatively new to the UK, Polk's £299 RTiA1 bookshelf model – the smallest two-way in its mid-priced range – has been wowing American customers since 2008, which is a lengthy spell for a speaker design these days and a sterling endorsement of its design. True, you won't find a fashionably flush and screw-less driver presentation, but the cabinet's curved cheeks and glossy hardwood veneer are rare at the price and give the Polks a generally classy appearance and feel.
Beneath the real wood veneer, the enclosure – just 31cm tall, but 26cm deep – is made from 20mm-thick MDF, front ported and magnetically shielded. The tapered back is a function of what Polk calls Damped Asymmetric Hex Laminate Isolation – in other words, a more rigid, acoustically inert cabinet that yields fewer panel resonances.
The bi-wireable two-way driver complement comprises a 25mm silk/polymer-composite dome tweeter and a 130mm polymer/mineral-composite bass mid unit. Both units were designed with the assistance of Polk's Dynamic Balance technology, which uses a full-field heterodyning laser interferometer system to analyse and minimise driver resonance. Also chasing down unwanted contributions, Polk's Power Port technology seeks to reduce port noise, or 'chuffing'. A dispersing cone is placed at the mouth of the port on the rear, and is designed to improve the air flow in the same way that a long, flared port would do on a larger floorstanding speaker. The claimed result is lower turbulence at the mouth of the port and a corresponding reduction in distortion.
Then there's Acoustic Resonance Control technology, which requires a second port on the front to resonate at the same frequency as the enclosure's internal depth resonance. As the radiation of the front and rear ports are out of phase with the drive-unit output, resonance peaks should be suppressed.
The RTiA1s sit securely atop my Slate Audio 24in stands, but their back panels are fitted with wall brackets if you want to liberate the floor space and don't mind inevitably sacrificing some of the A1's sonic potential. Toe them in a few degrees and, although the speakers 'warm up' after a few hours of play, the results straight out of the box are strikingly good.
Sound quality
I'll try to explain what I think Polk has done to make the A1s sound the way they do, which – in several respects – is quite different to British price rivals from the likes of KEF, Monitor Audio and B&W. Whatever benefits accumulated by the various anti-resonance measures – and I suspect they are significant – these speakers have been voiced with extreme skill for a specific result. The mid-range is beautifully presented and subtly spotlit to achieve a tremendous sense of hear-through clarity and detail. Tonal colours seem slightly saturated, giving a richness and tactility to instruments and vocals you simply don't expect from a speaker of this size or price. Likewise, the speed and expressive reach of the dynamics are almost scarily good. Better still, it's all securely grounded with an agile, supple bass performance that, while far from visceral, is taut and tuneful.
The A1's ability to present fine detail in a musically coherent yet uninhibited manner while bypassing the kind of forensic analysis that can sometimes let structural elements of the music dominate at the expense of tonal texture and timbral shading is a rare joy. Here you get it all in a way that appears to be completely unforced and natural. For instance, jazz pianist Joe Sample's muscular two-fisted keyboard runs on the classic track Carmel always sound impressively clean, crisp and focused on my ever-engaging Monitor Audio Bronze BX2s. But through the A1s, the tumbling notes seem punchier and pacier, more pristine yet more harmonically replete. Similarly, Amy Whitehouse's voice on F**k Me Pumps gains aerobically as well as emotionally. It's simply a more powerful presence.
The speaker's imaging skills are of an equally high order. Given a bit of space to breathe (at least a foot from back and side walls, preferably more) soundscapes are convincingly proportioned, as deep as they are wide. Musicians, singers and instruments have easily discerned spatial relationships and, once again, a sense of palpable physicality that's hard to credit given the A1's modest size and price. Grand piano, the undoing of many a small speaker, holds no fear for the plucky Polks. They even make a decent fist of giving some weight and harmonic structure to the lower octaves. In short, they're a bit addictive.
Conclusion
Would you know what I meant if I said the Polk RTiA1s like having fun? Remarkably uncoloured, but far from neutral in the dull sense, they are righteously even handed with all types of music and, despite obvious physical limitations, sound expansive and expensive with great bass and dazzling midband insight. Crucially, they're alive to the pulse of the music and endowed with a keen instinct for nailing its necessary beauty. If their presentation is ever so slightly hyped, it's in a good way that draws you in and entertains.
Elegant design, real wood finish, ease of drive and general unfussiness about placement only add to my feeling that the best kind of hi-fi product is a bargain. You're looking at one right here. I recommend a listen.
LIKE: Midband insight; tuneful bass; fine timing and musical communication
DISLIKE: Slightly hyped sound
WE SAY: Highly enjoyable and characterful standmount that hardly puts a foot wrong
DETAILS
PRODUCT Polk Audio RTiA1
ORIGIN USA/China
TYPE Two-way standmount loudspeaker
WEIGHT 5.4kg
DIMENSIONS (WxHxD) 187 x 305 x 292mm
FEATURES
• 25mm silk polymer composite dome tweeter, 133mm polymer composite bass driver
• Quoted sensitivity: 89dB/1W/1m
• Quoted power handling: 125W
DISTRIBUTOR D&M Audiovisual Ltd
TELEPHONE 02890 279830
WEBSITE polkaudio.com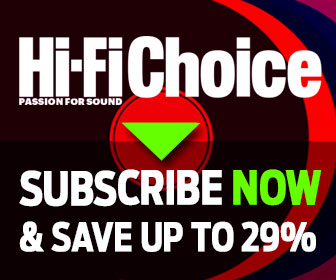 Inside this month's issue:

Thorens TD 1601 turntable, Spendor Classic 4/5 loudspeaker, Falcon Acoustics LS3/5a Gold Badge standmount, wireless smart speaker Group Test and much more...
Standout tracks from our
Music Reviews
section, plus our current favourites to play in the
HFC
office.