Pro-Ject cleans up with VC-E2 and VC-S3 vinyl cleaners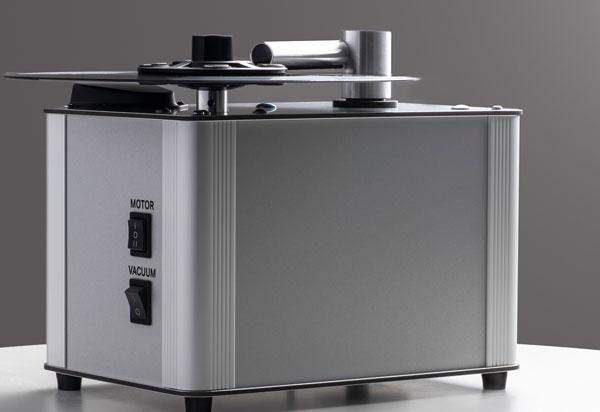 Plenty of spring cleaning going on over at Pro-Ject with the release of two new Record Cleaning Machines. Upgrades to the VC-E and VC-S2 Alu models, the company explains the VC-E2 and VC-S3 boast an improved cabinet design utilising 5mm aluminium composite panels, new magnetic clamps for quicker setup, updated motors for fast and effective cleaning and new self-adhesive arm strips for better interaction between the record and the vacuum arm. They additionally come with eco-friendly, pre-mixed and alcohol-free Wash it 2 cleaning fluid supplied. It's suitable for use with both vinyl and shellac discs, and evaporates quickly with zero residue.
Both have a sturdy aluminium surface to withstand excessive fluid spill without compromising the chassis. Inside are a powerful vacuum and two-way rotational motor that are combined to dry a record in two revolutions, forwards and backwards.
Pro-Ject says the new magnetic clamp not only seals the record label from excess cleaning fluid to avoid damage, but it also speeds up the whole process. The instructions are: "Simply place the record on the spindle, put the clamp in place and you are ready to go!" The metal arm found on each of the VC-E2 and VC-S3 cleaners is mechanically stable and focuses all suction power directly onto the record surface. There will be a 7in kit due later in 2023 that's compatible with the latest models, for effective cleaning of singles.
Pro-Ject says the VC-S3 is made for users with bigger collections and more time for proper cleaning. The VC-E2 is better suited to those with less space and smaller collections. The VC-E2 is further improved upon its predecessor thanks to its new vacuum steam outlet, redirecting all exhaust fumes away from the lower record surface. The VC-E2 measures 310 x 266 x 210mm (WxHxD) and is priced at £350. The VC-S3 has 415 x 325 x 272mm dimensions and costs £500.
Available to buy now, you can find out more about Pro-Ject's vinyl cleaning machines here.

SPONSORED VIDEO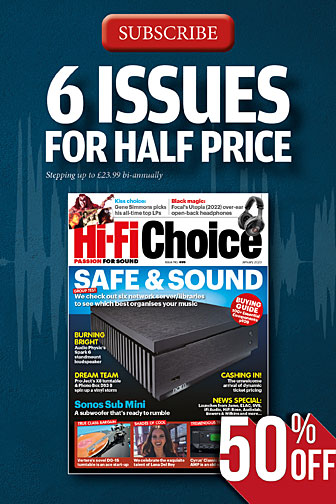 Inside this month's issue:

Six wireless speakers duke it out in our Group Test, Mitchell Acoustics' uStream Go portable Bluetooth speaker. HiFi Rose's RS250A AV streamer, Sumiko's Blue Point No. 3 MC cart and a World Exclusive first test of Q Acoustics' 5000 range